WEST SPRINGFIELD, MA – Pleasant weather, a broad selection of exhibits and vendors, and the presence of celebrity bike builder Paul Teutul Jr. (pictured above with fans) of Paul Jr. Designs drew a large crowd to opening day of the 12th annual Springfield Motorcycle Show today at the Eastern States Exposition.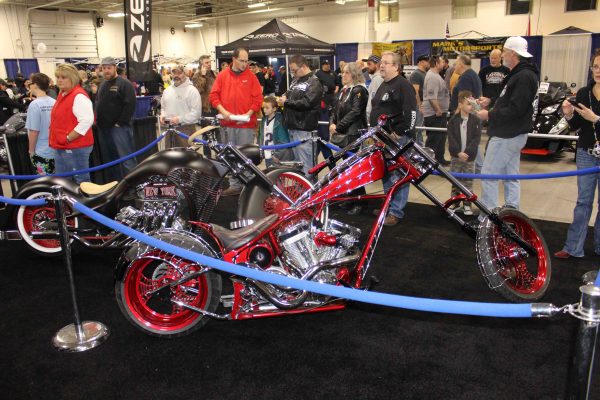 Throughout the day there was a long line of fans waiting to get Teutul's autograph, and he patiently and graciously greeted each one.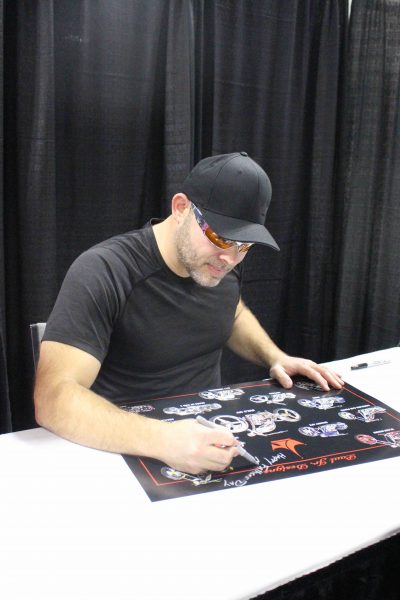 Doug Sousa, who stages the show, offered several reasons for the elbow-to-elbow crowd. "We're the first big show of the year," he said, noting that Teutul's presence certainly boosted traffic. Also helping was the aforementioned diversity of the exhibitors.
Among the custom shops on hand were American Muscle Cycle Works from Granby, CT and Barnstorm Cycles from Spencer, MA.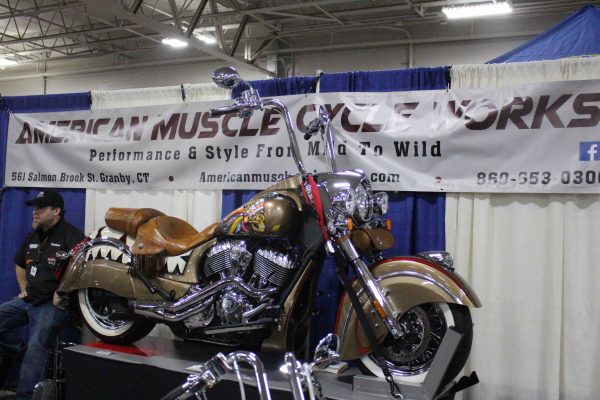 Barnstorm Cycles showed off a 2005 Harley-Davidson Road King that had just been "extensively" customized. Sean Briggs reported that it received a 30-inch front wheel and an upgraded Turbo 120 R engine.
"We just finished it," he said, adding that it's now for sale for $50,000. "The rideability is going to be pretty close to a stock (model). You just have a heavier, larger from wheel."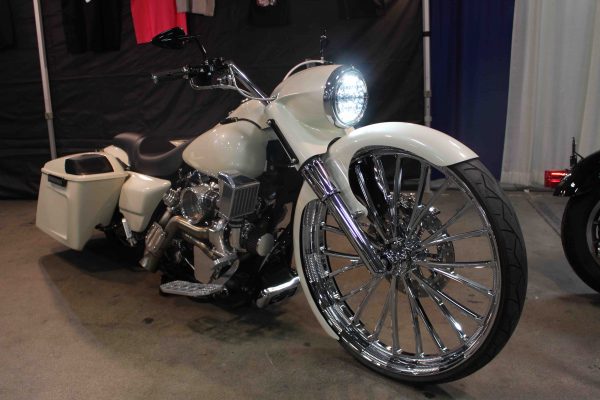 Participating in a bike build-off during the show are Area 61 Cycles in East Brookfield, MA, C.S. Custom's and Fat City Customs from Middletown, CT.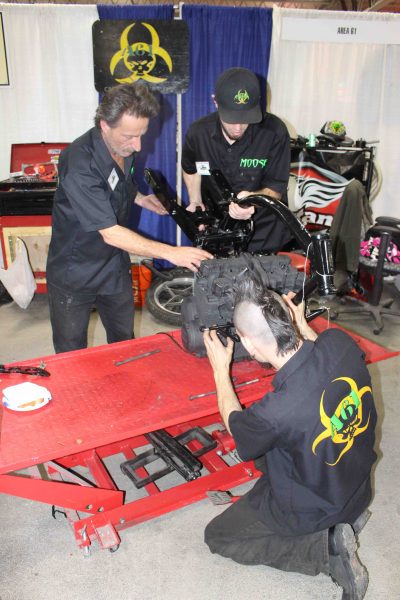 Providing the music and getting a lot of attention was the band Shovelhead.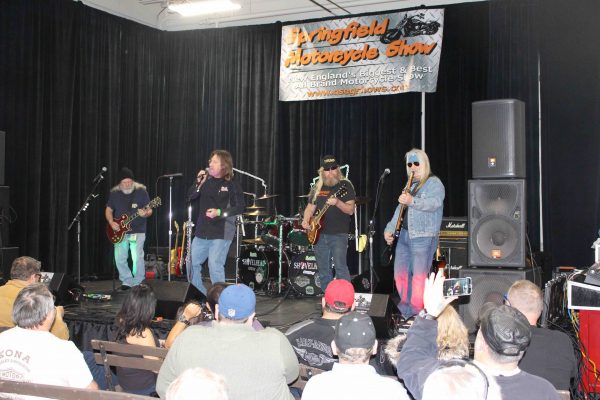 The show continues Sunday. Hours are from 10 a.m. to 5 p.m. Admission is $15 for adults, and $5 for kids 6-12. Teutel will be signing autographs from 10:30 a.m. to 1 p.m. and 2 to 3:30 p.m.