Motorcycles are only a minor consideration in travel writer Michael Milne's latest book, "Roadster Guide to America's Classic Car Museums & Attractions," but the fact he mentions the collection of old Indians at the Lyman and Merrie Wood Museum of Springfield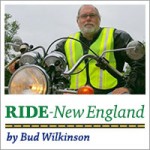 History in Massachusetts and the bikes on display at the Owls Head Transportation Museum in Maine makes it worth touting.
Milne, who is a contributor to the "The Inquirer" newspaper in Philadelphia, spotlights some 250 places to visit across the country. He spent two years doing research and criss-crossed the U.S.A. four times.
"I enjoying visiting classic car museums but it was hard to get information about which ones were out there. Because there was no comprehensive guide with the information in one place, I decided to write one," Milne explained.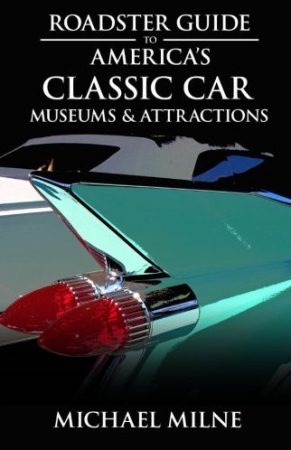 "I like to say that I've been to more car museums than anyone in America. It wasn't a full-time occupation for two years – that certainly wouldn't pay the bills – but a major chunk of my time was devoted to it. My understanding (and patient) wife Larissa also got dragged to many of the places."
While targeted at classic car buffs, motorcyclists and those who don't care that much about vintage cars or or any motorcycles might also enjoy visiting the places Milne recommends.
"Many car museums are not just about cars but also cover the history of America in the 20th century. Visitors can find exhibits of vintage clothing, retro toys, headlines of the day and more that place the cars in context of America's development as an industrial powerhouse," he said.
The collection and preservation of old cars does have one thing in common with riding motorcycles. The core crowd that enjoys each is rapidly aging, and young adults are not following in their footsteps.
"The aging of the hobby is a definite issue and concern. When I was a teen you couldn't wait to get your driver's license because of the freedom it would bring. Today's teens are getting their licenses later and later, plus many young people just call up an Uber when they have to get somewhere," said Milne.
"Forward thinking museums try to interest young people in the hobby, either by programs geared to students or a more active social media presence. The World of Speed Motorsports Museum in Oregon offers an auto-themed summer camp for kids. We need more of that in the hobby."
Motorcycle manufacturers are also waking up to the fact that replacement riders are needed by coming out with new and smaller models.
The "Roadster Guide to America's Classic Car Museums & Attractions" is available in both paperback ($19.95) and e-book ($13.95) formats on Amazon. It's filled with great tips, old pics and side trip suggestions.
The guide also mentions the Barber Vintage Motorsports Museum in Birmingham Ala., which has 700 vehicles, mostly motorcycles, including a 1951 Vincent Black Shadow. It certainly would be handy for vacation planning.