It's way past time for another Staff Infection. The question this go-round is "What's the worst bike that you've ever owned?" It's certainly a question worth pondering so that a mistake isn't repeated. What is surprising is the variety of models mentioned by the staff of RIDE-CT & RIDE-NewEngland.
Here goes:
Bob Furman (aka Arlo Mudgett)
My worst bike may have been an Aermacchi Harley 125, unknown vintage. I traded a beat up Scorpion Snowmobile and an Aria fake Fender guitar for it in 1972. The badges were removed and it was repainted in an ugly gunmetal blue paint – very similar to the later and equally ugly gunmetal Harley-Davidson 100th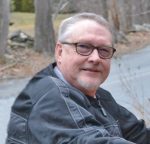 anniversary "uncollectible" models. (That would make the 2003 Road King that I ordered and then cancelled the worst motorcycle I never owned.)
Back to the Aermacchi: it was glacially slow, as were the fade-prone drum brakes. I put a homemade cardboard license plate on it and rode it in the hills surrounding Lebanon, NH. Although I wasn't all that enamored of the Aermacchi, it was something to ride as a 19-year-old, poverty-stricken newlywed. For me it will always represent hard times, especially the way I parted ways with it. I had it stored in my parents barn 20 miles away in Vermont and it simply disappeared. Good times.
Bob Rosen
In over 40 years of riding I've owned a pretty decent number of bikes – something over 25. While in the employ of several dealerships I've also had the opportunity to ride many dozens of other bikes. So, my riding history has given me the wherewithal to compare a pretty wide range of two-wheelers.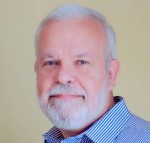 Which one wins the "worst" award? Interestingly, it appears that a combination of luck and good decision-making kept me from having any stinkers in the whole history of my bike ownership. Does that mean that I loved them all? Not really. As you might expect, there is a hierarchy of satisfaction.
The surprise winner of the least favorite award was my 2015 Yamaha FJ09. This really should come as a shock because just about every moto magazine and website has heaped praise on this all-rounder. It spent less than a year in my possession and only 7,000 to 8,000 miles on the road.
What went wrong? Nothing terrible happened with the bike. It ran fine, was reasonably comfortable, and generally behaved itself. I just never bonded with it. I found the three-cylinder engine to be soul-less. My particular bike exhibited an annoying engine roughness that kept me from really liking the bike.
Perhaps I had a less than good bike from the factory. Or, as is more likely the case, it just didn't suit me. There were any number of other issues with that bike that I never did fully come to terms with. Things like a persistently inoperative set of LED turn signals that had been added by the previous owner. The suspension never did get dialed in properly. And don't get me started on those hideous hand guards which, thankfully, were mostly removable. But mostly it was just the feel of the bike that didn't get me fired up.
None were fatal flaws, but in sum total just added up to a bike that I didn't care to ride. So off it went to another garage where it hopefully got the love it deserved.
Paul Siciliano
In hindsight the worst motorcycle I ever owned would have to be a 1986 Suzuki GSX-R 750 with a 909cc big bore kit, pulled forks and a Vance & Hines exhaust. The worst feature was undoubtably the invisible mark it had that attracted police cars. I purchased this motorcycle around 1991 from a man in Poughkeepsie, NY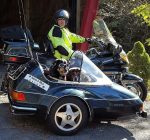 who had a reputation for winning street races on Saturday nights back when that was a thing. Whereas these days a Saturday evening finds me operating a sidecar with a dog by my side taking in the evening skies, those days I was traveling a tri-county area (Westchester, Putnam & Dutchess) watching and sometimes participating in a motorcycle street race always with a wager attached even if I wasn't riding. It was at one such race I found the GXR (pronounced J-i-x-r) for sale.
I never saw the bike race another nor did I ever compete with it. What I did do with this machine was push the envelope every time I swung my leg over the seat. At a little delicatessen I frequented in Pleasant Valley, NY each morning (as did the state police of Troop K) it was common to hear troopers discussing how close they came to catch "that yellow rice rocket" the night before.
Many of the patrons who knew that rider looked forward to the morning story each day. It was the morning laugh for some time until, of course, they found out I was the rider. The thrills that bike brought me were depleted from that day forward as were the contents of my wallet. During this time of my life I certainly had more guts than sense and continued "pushing the envelope" till the tally of fines and loss of my license forced me to sell that machine. It is probably better put that it was the "worst bike for me" rather than the worst bike. I can't be the only one who had no sense in my youth, can I?
Steve Smith
If I had to pick, it would be the Kawasaki KX125 I purchased used when the kids were young. It was inexpensive and I thought it would be a good bike to use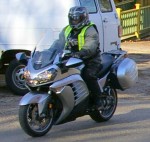 around the property to teach them the basics of operation and not be worried if it were dropped. I found it very difficult to keep it running well.
The larger issue was that it was a bad choice of a beginner bike due to the nature of a two-stroke power band and the need to rev the engine. Learning clutch control was like teaching someone to swim by pushing them into the deep end of the pool.
Victoria Zandonella
I've only owned two motorcycles in my riding career that really left me wishing I hadn't bought them. The bikes themselves weren't bad, but the difficulties they gave me as a rider is what I will focus on.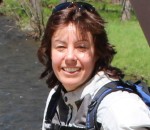 The first was a Triumph Tiger. It was way too tall and the suspension was awful. More recently, a Chinese adventure bike marketed/distributed by CSC from Zongshen. But, if I had to pick the worse of the two, Zongshen RX3 takes the prize for this segment.
Normally a late adopter, I've always steered clear of new entrants into the market, waiting for a few years of testing, reviews, and owner commentary before taking the plunge. I was looking for a small displacement, long-haul ADV bike that would allow me a bit more comfort and luggage capacity when embarking on multi-day dirt excursions. The distributor advertised this bike as fully ADV worthy and capable of challenging terrain.
Due to the high seat heights of most ADV bikes, my scope was limited. The RX3 had a fairly low seat height. That was the first hook that pulled me toward this machine. The engine promised 25 horsepower, another encouraging sign for highway miles as my XT250 only had 18 horsepower and really struggled at interstate speed.
Next, the luggage capacity on the RX3 was quite attractive with the bike coming with side panniers and a top box. Lastly, an unbeatable price – less than $4,000 delivered before farkling.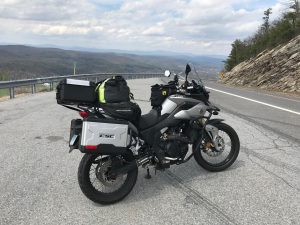 The bike was delivered three months later in a crate but assembly was easy and the bike was ready for the road in less than an hour after being uncrated. From there things became difficult…
First, when I went to register the bike, I was informed by the Connecticut Department of Motor Vehicles that Zongshen was not on the state's approved list of manufacturers so I could not register it without me trailering it up for a full inspection at DMV headquarters.
Once on the road, I noticed it had a false neutral between fifth and sixth gear – quite unsettling when in a full lean around a sweeper. Obviously the transmission was not up to spec compared to Japanese counterparts.
The suspension, even with a $500 upgraded shock sold to me by the distributor, was awful. The distributor did the right thing and sent me a softer spring as I had mentioned to them that getting the suspension softer on the bike was critical due to my size/weight and previous spinal issues.
The bike was also doggedly slow for its proclaimed horsepower rating. I had to flog it constantly at high revs to get it up to speed. Once there it was better able to maintain a decent cruising speed. When coming to a stop, the bike occasionally would stall and would take several hits of the starter to get it running again.
Despite the aforementioned issues, I made the rather unwise decision to take it on a true adventure – the Mid-Atlantic Backcountry Discovery Route (MABDR). The trip proved that the RX3 was not up to true ADV riding – especially with tires not well suited for the terrain. The suspension was inadequate for anything other than a very tame dirt road and the bike struggled up hills due to its anemic power. The stock tires had me washing out the front end around every muddy corner. I came home physically exhausted from pushing the bike far past its limits and frustrated for my experience on the trail and with the stateside distributor for how they marketed this bike.
Needless to say, the bike is currently up for sale for a bargain basement price. It will make a great road bike and commuter for someone looking for something for this purpose, but not the true adventure bike I was made to believe it would be by the distributor. So much for being an early adopter…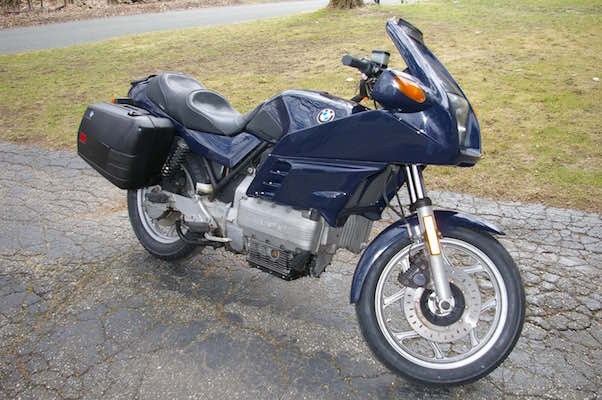 Bud Wilkinson
Is there an experienced rider on the planet who hasn't made a "bad buy" at least once? What the heart desires aesthetically can be in stark contrast to what works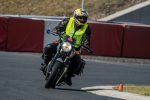 on the road.
My worst bike was a used 1985 BMW K 100 RS. While the "flying brick" was extremely smooth, it was also extremely heavy and top heavy, and a chore to move in and out of the garage.
The riding position was a little too forward for my liking and it lacked any kind of a personality. Do I regret buying it? No, because it added to my knowledge, but I cheered when it went away.