Any hopes that fans of Kawasaki's venerable KLR650 had that the recently-discontinued model would get an immediate replacement have been dashed. As expected, Kawasaki announced four new models at the EICMA trade show in Milan, Italy on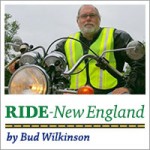 Tuesday, but none fit the dual sport bill.
Before getting to the new models, let's first say so long to the KLR650. Production of the 651-cc, single-cylinder model has ended and only existing inventory of 2018 models remains to be sold.
Introduced in 1987, updated in 2008, and freshened during the 2014 model year, the KLR 650 was a reliable and affordable model that owners generally loved. By today's standards, though, the model was heavy – 432 pounds with its 5.8-gallon gas tank topped off. It was also carbureted and put out loads of pollutants. The 2018 MSRP of $6,699 did enable the KLR650 to hit a price point.
"It's going to be missed. It's an iconic bike," said David "Chief" MacQuarrie, owner of New Haven Powersports in Connecticut, suggesting that changing emission restrictions and a low profit margin contributed to the model's demise.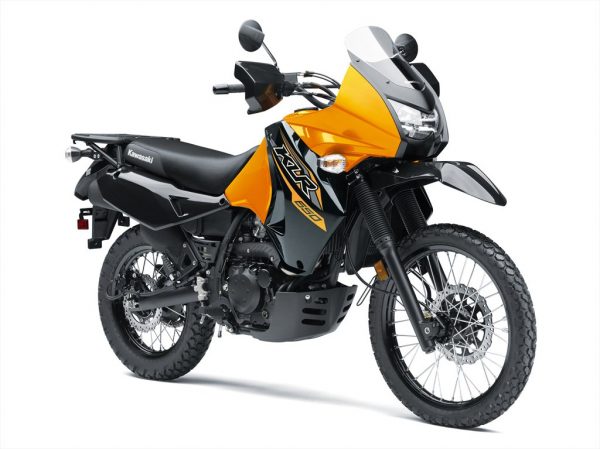 While MacQuarrie reported that his store has only sold about half-dozen KLR650s a year, he had fond memories of it. Back in its early days, he recalled selling one to a Yale student from France who promptly took it to Chile and ended up putting 38,000 miles on it. The owner then returned to Miami and had it stolen. "He flew up and bought another one," said MacQuarrie, who said he still has a thank-you letter from the buyer.  
Bob Tiso of Land N' Sea Powersports in Waterbury, CT isn't surprised that the model is going away, either. "It's so outdated," he said, adding that he only sold a couple a year. He does see a need for Kawasaki to offer a dual sport model. "They need another one of those on-road, off-road," he said.
Bill Dreska of Woodbury owns a 2014½ "New Edition" KLR650. "I love it and I have strong affinity and affection for it," he said. "You have to acknowledge the time had come."
Dreska said the KLR650 was really an entry-level model for dual sport riding. "From that perspective, it should be mourned and produce sadness," he said. It is nonetheless noteworthy that the KLR650 lasted for 31 years.
 As for the new models, they include the W800 Cafe, the Z400, the Versys 1000 SE LT and the Ninja H2 SX SE.
The W800 is a throwback bike powered by a 773cc vertical twin engine, reportedly rated at roughly 47 horsepower. It features "a sporty, forward-leaning riding position" with clubman-style handlebar and front cowl. Kawasaki sold its previous W800 model around the world between 2011 and 2016, but not in the U.S. This model will be. MSRP is $9,799.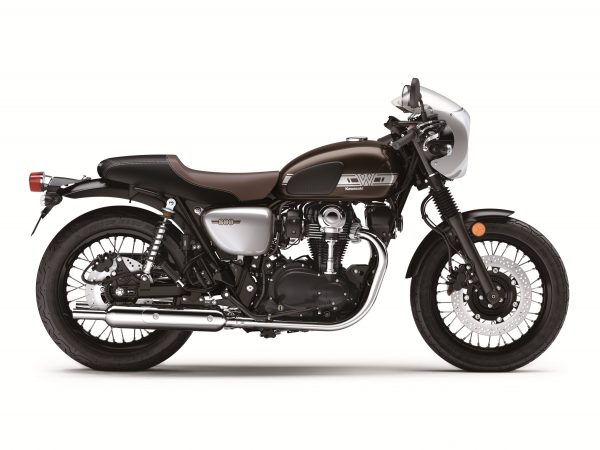 The Z400 is a naked version of the Ninja 400 sport bike, which was introduced last year. It is powered by a 399cc parallel twin engine tucked into a lightweight trellis frame. It has a relaxed, relatively upright riding position. MSRP is $4,799.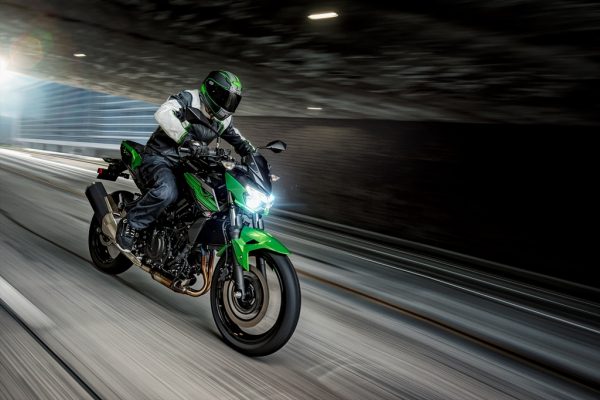 The Versys 1000 SE LT is an adventure touring model with a 1,043cc inline four-cylinder engine. The model reflects a cosmetic makeover and technical advancements. MSRP is $17,999.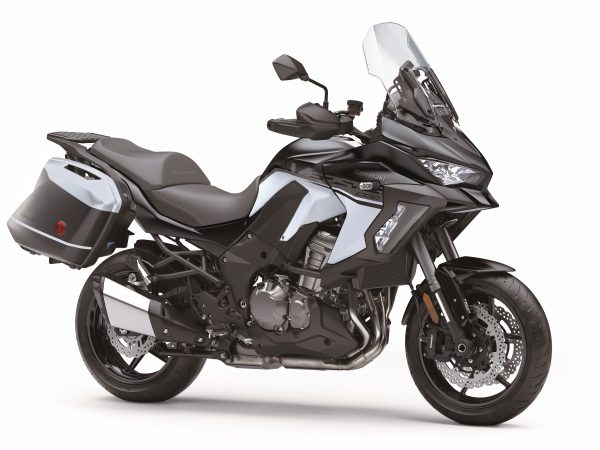 The Ninja H2 SX SE is a superbike with upgraded suspension and braking. MSRP is $25,000.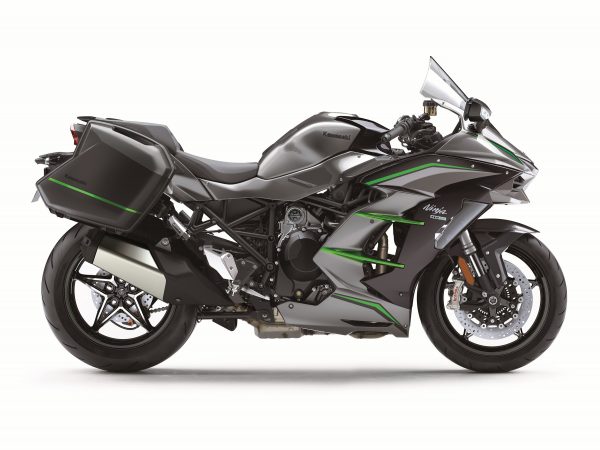 For details on the new models, check out Kawasaki's website.
(Photos courtesy of Kawasaki)