Time for another Staff Inflection, and the question posed to RIDE-CT & RIDE-NewEngland staffers was really rather basic:
Where do you see the motorcycle industry in the U.S. in 20 years?
Staffers were told they could be optimistic or pessimistic, serious of flippant. They could take the business aspect or look at styling or whatever. The consensus is that the future promises more electric models and loads more technology.
Here goes:
Bob Furman (aka Arlo Mudgett)
There will be a lot more electric motorcycles in 2038. A lot. In fact, they will make up about 60 percent of all motorcycles being built at the time. There will be fewer motorcycle manufacturers, too, as Baby Boomers have been dying off. These electric motorcycles will have greater range and incorporate solar booster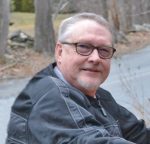 chargers. Their acceleration numbers will be simply mind-boggling and they will employ all sorts of advanced stability controls.
As has always been the case, automotive technology designed for dumbed-down drivers will continue to be incorporated into motorcycle design. Most motorcycles will come off the line with integrated radar – audible and visual warning systems built into heads-up display helmets.
The electronics will coordinate with GPS and accelerometers built into airbag equipped jackets. Legislation concerning motorcycle safety will increase ten-fold and riders will be required to navigate through a progressive licensing scheme based on motorcycle weight and power output.
The one thing that won't change all that much is the 1 percenters. The rebellious faction of motorcycling will continue to be as strong as ever.  Loud, fast, fossil fuel-burning motorcycles will be on the roads until they are outright outlawed.
Bob Rosen
When trying to predict the future it's helpful to first take a look at the past. Many things have changed in the world of motorcycles since 1998. And many things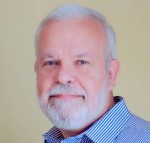 are relatively unchanged. 
Bikes still have two wheels (mostly). They're still pretty much made in the same basic categories – cruisers, tourers, sport bikes, adventure bikes, dirt bikes, standards, etc. A few new categories have emerged – electric bikes, autocycles (think Polaris Slingshot, Vanderhall, etc.), and various three-wheelers like CanAm Spyder, Piaggio MP3, and the new Nikken from Yamaha. 
Perhaps the biggest changes we've seen have been in the realm of technology. Today's bikes bristle with the kind of rider assistance aids that either didn't exist or were in their infancy back in 1998. ABS was around, mostly on BMWs. Traction control, electronic cruise control, selectable engine modes, cornering ABS, active suspension, on board GPS, Bluetooth connectivity, and other advancements have come along since and are widely available today.
What about twenty years from now? It's not likely that the styles of bikes will change dramatically. Perhaps another new category or two of bikes will emerge. Maybe another stab at more fully enclosed bikes, like the BMW C1 scooter attempt of a couple decades ago. If anything radically new is developed, it will probably be designed to lure more non-bikers to the fold by offering increased comfort, safety, and weather protection. 
The biggest changes will continue to be on the technology front. For a glimpse of the future, just look at the efforts currently underway to add more features and sophistication to the riding experience. 
Perhaps the most potentially impactful technology effort that will mature in the coming years is the push for electric bikes (and four-wheelers, too). As we all know, the need for more range, lower cost, and quicker recharge times is dependent on the state of battery technology development. It's probably safe to assume that by the time a couple more decades roll by, we'll have made enormous strides in that direction. Undoubtedly, our roads will be highly populated with quiet, powerful, no emission vehicles – including bikes.
The other areas of technological progress will mostly be centered on control and communication. An emerging trend is the way our bikes interact with the world around them –specifically other vehicles. 
After having created the magic of ABS, traction control, automatically adjusting suspension and rider selectable engine modes, development engineers are spending more time on ways that bikes work in the motoring environment. We already have a wide array of bike-to-bike communication options. Now we're seeing the development of bike-to-car interaction. Not voice communication, but rather in the area of vehicle detection and response. 
Car technology is being adapted for use on two-wheelers. Collision avoidance radar, automatic emergency braking, adaptive cruise control, and other sophisticated technologies are being groomed for use on bikes. No doubt these, and others, will reach a high level of maturity in the coming years. 
By 2038, even the simplest of bikes will come standard with a host of advanced technologies.
The continued experimentation with alternate suspension schemes will probably result in some interesting new ways that our bikes handle the physical dynamics of everyday road use.
And, finally, styling? Well, that's anyone's guess. Trying to predict that trend would really be a challenge!
Once the engineers and designers have their say, the marketplace will be the ultimate test of which new developments are embraced and which are dismissed as minimally useful or even just mere gadgetry. 
Paul Siciliano
I'm not exactly sure.
 A part of me thinks that the current day enthusiast is someone age 50 and older; a person of an age that has transformed (along with the motorcycle) from a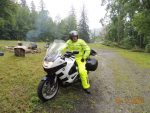 primitive state to a technologically advanced state. 
For myself a big part of motorcycling is that wandering experience I get. Its very nostalgic in a sense because when I began riding it was a vehicle that took me away from my reality. I was one who was riding farther and farther into the woods each ride most often by myself or with that one like-minded friend, and most often returning home to the sounds of "where the hell were you!" It was a nomadic behavior not being tethered and not knowing what was ahead. I feel it is those who have a similar past and near my age that are still innovating the industry today.
If I think about the motorcycle riders 20 years behind me and fast forward them 20 years? I must point out first how I see that rider now. They are riders who often do not venture far on two wheels. They don't head out without a phone app guiding them to that neat little place with a great Yelp review nor do they go anywhere without a phone charger. I have never seen someone 20 years younger than me use an Atlas map nor have I ridden with one who packs little more than their bank card for the ride. Air pumps, tire patch kits and a bunch of loose tools rattling around on the bike somewhere is unheard-of; almost thought to be crazy even. And don't even mention it might rain on the ride today, because they may have their new jacket on. 
To think of these riders being the leading edge of the industry in 20 years makes me think its plausible to believe that motorcycling will be something their grandfathers did.
Steve Smith
I suspect the motorcycle industry itself would love to get the answer to this question. Asking me seems really crazy. 
When it comes to prognosticating, I feel I fall into a category more like Punxsutawney Phil than Nostradamus. I've have noticed some trends in my 40-plus years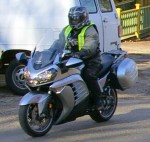 of two-wheel experience, so I will take a shot. 
The industry has reported slowed sales. Maybe this is due to many urban millennials who seem to prefer Uber to owning a vehicle. Maybe it's partially due to stable gas prices. I've noticed that there were more beginners taking rider education courses when gas costs climb. I feel the industry will begin to grow again when gas prices begin to creep in on $4 a gallon. 
Another shift I already see in the genesis is the movement toward electric-powered motorcycles. Although found only in specialized and boutique brands now, some of the bigger companies have indicated they are exploring electric options.
Victoria Zandonella
I see many more low-cost, low-displacement bikes with high fuel economy along with a much higher proportion of electric options in both motorcycles and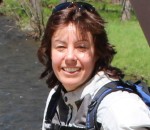 scooters. The next generation will not have the disposable income for large, expensive, gas-guzzling bikes that prior generations have come to enjoy, so economy will be the word on the street in the motorcycle industry.  
And, with the advent of electric bike technology, a new quiet and cleaner day is on the rise for e-bikes.  Excited to see what's around the corner for riders in the next generation!
Bud Wilkinson
Maybe I'm the only one willing to go way out on a limb with a saw in my hand. I see a sea change coming; a total makeover of the motorcycle industry to the point where it will be unrecognizable to today's aging riders, and much, much smaller.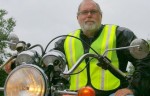 There's will be a lot fewer dealers and, for some brands, a lot fewer dealerships. The mom and pop/family-run dealerships that exist today will be gone. Instead, there will be multi-store owners, much like the MAX BMW chain, that will take away any pretense of competition.
Some brands will no longer exist, and some heavyweights of today will become niche brands, such as Harley-Davidson. 
With its core customer base is aging and dying, the company this week announced it will begin producing adventure-touring and sport bikes as well as electric models. This is far removed from its heritage. Changing Harley-Davidson's culture is like shifting the direction of an ocean liner, risky and it will ultimately fail.
With a nod of credit to Bob Rosen for some thoughts he had in a conversation a while back, I see Harley-Davidson being crushed by more nimble and perhaps new competitors in its attempt to serve all possible riders. Eventually, it will downsize and become a premium niche line catering solely to a more affluent, select crowd that continues to appreciate the brand's undeniable heritage and require big cruisers. Think a motorcycle version of Mercedes Benz. The production volume may decline, but stockholders will still be satisfied by the approach because the bottom line will still be served.
So what about Indian? Being a "fresh" heritage brand, it too will seek to broaden its customer base, and will have a better chance for longterm success simply because younger consumers will view it as "new," and not something their fathers and grandfathers rode. 
While Harley-Davidson will control what remains of the heavyweight class, big bikes will largely disappear over the next two decades, replaced by (as Victoria suggested) low-cost and smaller bikes, which will display styles and features we can only imagine. 
One aspect that will improve – the interface between drivers and riders. Self-driving cars and technology will reduce accidents. And the herd will eventually be culled – through injury, death or aging – of riders who stubbornly insist on riding without proper protection. As odd as it sounds to suggest, riding will become safer.