ROUND LAKE, IL – It will certainly need new tires and other rubber parts if it's to be taken out on the road after all these years, and turning it into a show piece, either in a museum or a living room, might be a better idea. But a new and never-ridden 1981 Honda CBX has unexpectedly come up for auction.
How new? How about it's still in the crate.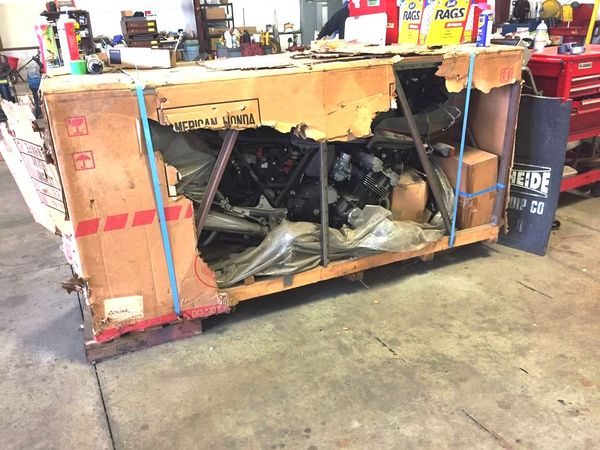 Obernauf Auction Service, Inc. is offering the gray, six-cylinder CBX with no reserve in an auction that closes at 10 a.m. on Wednesday. There are 47 bids as of this morning with the current high bid at $9,400.
The auction description says of the CBX: "Looks to be complete. No title, Bill of sale only. As-is, No Reserve."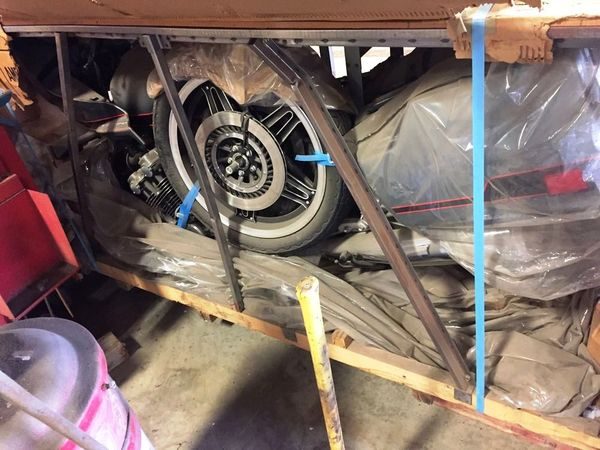 Obernauf Auction Service says the CBX is available for inspection "by appointment only" at the Johnsburg School District Transportation Center in Johnsburg, IL, and therein lies a possible back story for the Honda…
A little online snooping revealed a story on the website of "Motorcycle Classics" magazine that says that Honda donated hundreds of CBX models to vocational and technical high schools across the country in the hope that shop classes would use them to teach motorcycle mechanics.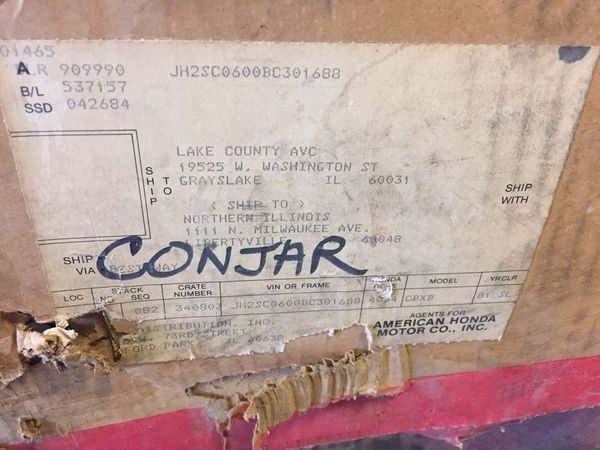 The CBX was powered by a 1,047cc, 100-horsepower, inline six-cylinder engine and had a reported top speed of 138 miles per hour. It had a 5.8-gallon fuel tank and weighed 633 pounds. The model was produced from 1979 to 1982.
RIDE-CT & RIDE-NewEngland wrote about the CBX back in 2012 and spotlighted a gray 1981 model owned by Tom Bordonaro of Winsted, CT. He estimated that only 40,000 CBXs were ever built.
"It's a pretty heavy bike," said Bordonaro. "The one thing I would say, it's a little more top heavy. You don't sit in this bike, you sit on this bike. As far as smoothness, I don't think there's anything out there that as smooth. It's like butter. It just goes and goes."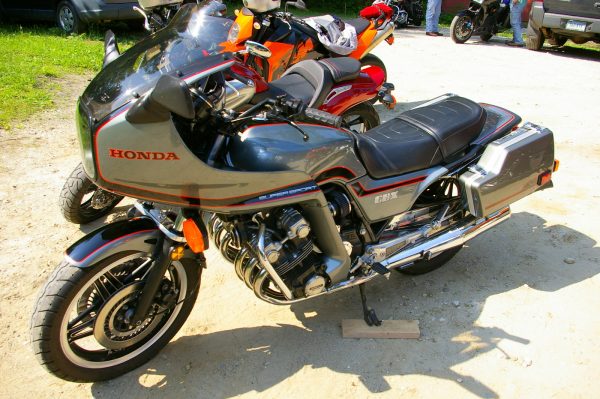 And now a new one is up for auction.
– By Bud Wilkinson