STURGIS, SD – The city of Sturgis is condemning as "blatantly faulty" a study released this week that tied that the 80th annual Sturgis Motorcycle Rally last month to 267,000 cases of COVID-19 across the United State and concluded that the event caused nearly 20 percent of all cases nationally between Aug. 2 and Sept. 2.
In a press release Wednesday, the city said, "This outrageous conclusion is antithetical to actual case data" and asserted that "fewer than 300 cases have been identified nationwide."
The city maintains the assumptions put forth in the study are "unfounded and categorically inaccurate."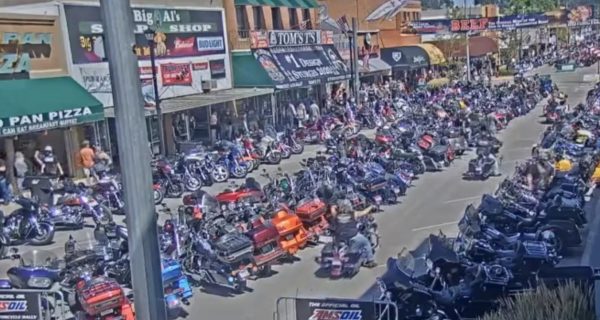 City Also Berates Media
The city also went after the media for reporting on the study that was issued Tuesday by the German-based IZA Institute of Labor Economics and San Diego State University.
"The careless ease with which mainstream media outlets have published a report that multiplies that actual data by 1,000 is shameful," the city said.
The press release continued, "The absolute preposterousness of the conclusion is further demonstrated by the results of the community-wide mass testing which occurred after the event, where there were 26 positives cases out of 650 patients tested."
Nearly 500,000 motorcyclists attended the Aug. 7 through Aug. 16 rally in Sturgis, many of whom patronized bars, restaurants, entertainment venues, hotels and campgrounds without face masks.
South Dakota's Governor Also Slams Study
The press release from Sturgis came a day after South Dakota Gov. Kristi Noem slammed the study, calling it "grossly misleading" and built on "incredibly faulty assumptions that do not reflect the actual facts and data here in South Dakota."
The researchers involved in the study tracked cellphone data from the rally attendees to reach their conclusions, and said the rally presented many of the "worst-case scenarios" for super-spreading of COVID-19.
More than 90 percent of cell phones used at Sturgis were from outside South Dakota. A total of 18.6 percent were from bordering states and 72.1 percent from the remainder of the U.S.
Hello! If you enjoyed this story, please share it by clicking on the social media buttons below.