By Paul Siciliano/Always Riding columnist
THOMASTON, CT – Anyone who has taken a Basic Rider Course can recall an instructor demonstrating proper motorcycle operation, explaining inputs and showing off drills. Call it habit, but anyone who has taught the BRC inevitably runs through some of the course's exercises upon getting on a new motorcycle. I know I did when Roost Power Sports in Thomaston, CT recently loaned me a Husqvarna VITPILEN 701 for an extended demo ride.
My Motorcycle Safety Foundation instructor training kicked in without prompting, causing me to examine the VITPILEN 701 from an academic standpoint first. Only later did I assess it as a riding enthusiast.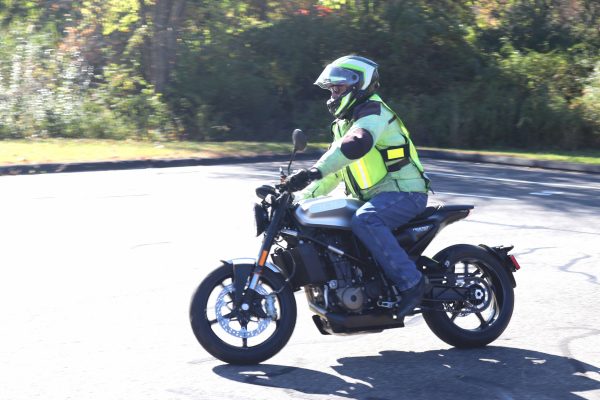 What was immediately noticeable upon mounting the bike was the rigidness of the seat and the downward seating position, which caused my upper body weight to rest heavily on my wrists. The awkward positioning of the clutch and brake levers required the hands be lifted upward and moved forward to operate them. That's a problem that can easily be remedied with an adjustment, but it initially took my attention away from the bike itself.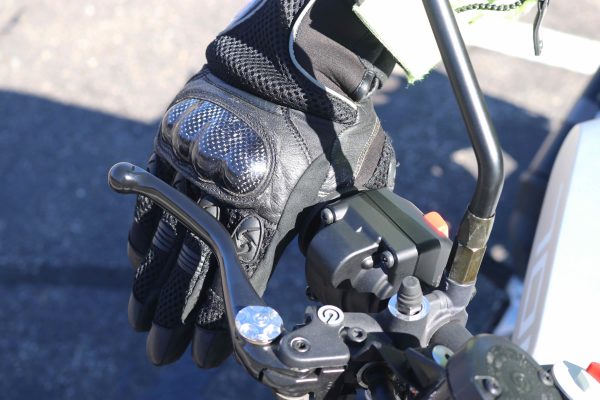 Riding out of the dealership, I immediately noticed the responsive throttle as I only slightly twisted it. My input to the throttle, clutch and shifter were a bit tentative at first. With each twist and shift, though, I became more in tune with the VITPILEN 701's characteristics.
Husqvarna has installed a six-speed gearbox with an "easy shift sensor" in the VITPILEN 701 and claims it will provide seamless shifting – both up and down – without use of the clutch. A 90-minute ride revealed that this bike shifts very well both with and without the clutch.
However, should you find yourself in the wrong gear (perhaps after engine braking), this bike will tell you right away by bucking and lurching; something I discovered after only a short time in the saddle. My assumption is that with more ride time this transmission, combined with the powerful 692cc, single-cylinder, liquid-cooled motor, will do whatever it is told to do without complaint.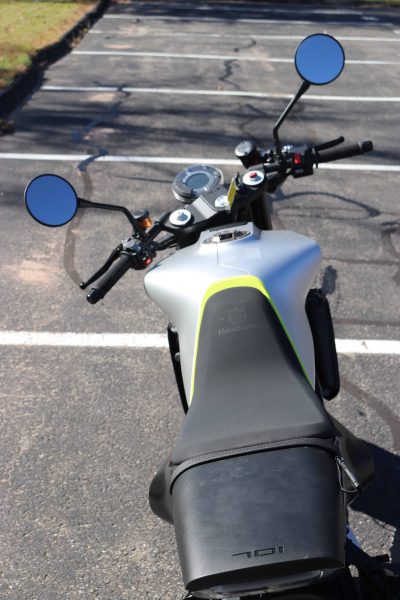 Let's face it, with today's cager habits, you need to get out of their way sometimes, and this bike will do that easily.
As noted, the VITPILEN 701 became more intuitive the longer I rode it. Inputs to the handlebars for swerving were imprecise at first because of that downward position I mentioned, but the bike swerves nicely when you tell it to.
Performing quick stops and quick acceleration, I found the bike to be more than adequate. Brembo calipers come stock and if I wasn't clear earlier on, you will never have a problem with the VITPILEN 701's acceleration.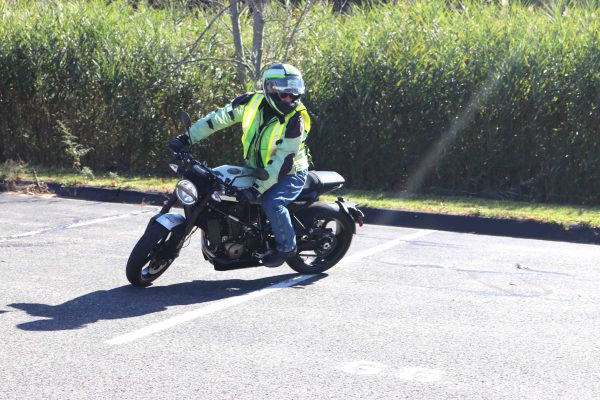 Tight turns from a stop and figure eights with full lock handlebars are not the model's selling points. It is agile, though. With regards to the instrument display, I found it difficult to read at a glance with the exception being the speedo. Anything more than a glance is too long in my opinion.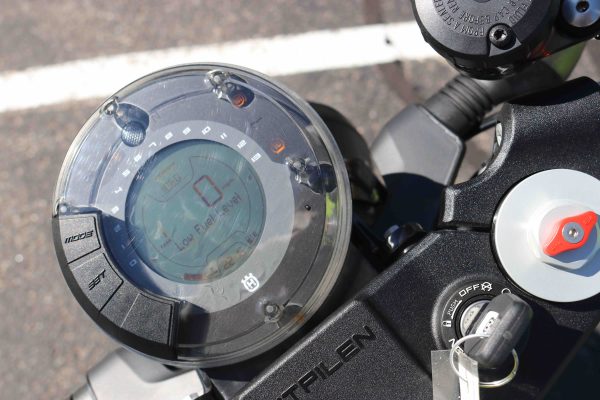 Being accustomed to riding motorcycles with fairings and windscreens, I did notice just how different riding a naked bike can be. At highway speed, with the forward leaning riding position, there's a parachute effect. This causes one to hang on tighter, expediting hand fatigue.
I do think the VITPILEN 701 will appeal to riders who like scramblers. Add dual sport tires and it would be amazing on secondary dirt roads. Heck, the downward tilt might even be an advantage.
One addition to the VITPILEN 701 would be useful – bar-end mirrors. The factory ones are useless.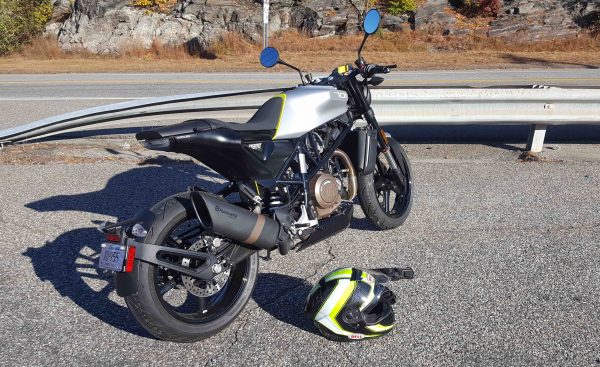 A lot of people approached me when I stopped to write notes about the VITPILEN 701 during a a break in my demo ride, and that's proof that it is an eye catcher. Though I didn't do a ton of research, I can't think of a bike out there to compare it to. Its look is unique.
While the 2019 VITPILEN 701 has an MSRP of $11,999 (plus $550 frieght), according to the Husqvarna's website, relief may be on the way. I'm told a substantial price drop is planned for 2020 to help boost sales of what is a neat machine.
(Photos by Paul Siciliano and Bud Wilkinson)