ARLINGTON, VA – There are probably hundreds of great roads to ride in the Northeast (such as Route 100 in Vermont), but there are 14 places of congestion you shouldn't ride.
These spots to avoid involve Interstate highways and are mostly in big cities, yet circumstances sometimes force riders to use them.
Of the 14 locations in New England and New York to steer clear of, six are in Connecticut, while four are in New York, three are in Massachusetts and one is in Rhode Island, according to research findings of the American Transportation Research Institute, which provides info for the trucking industry.
The most congested spot in the nation can be found in Fort Lee, NJ where I-95 and state Route 4 meet. New England doesn't show up on the ATRI's Top 100 until No. 14.
Hartford Worst In The Northeast
Coming in 14th place is Hartford where I-84 and I-91 meet. The average speed here is 45.4 miles per hour, with the average speed at peak hours at 35.2 miles per hour.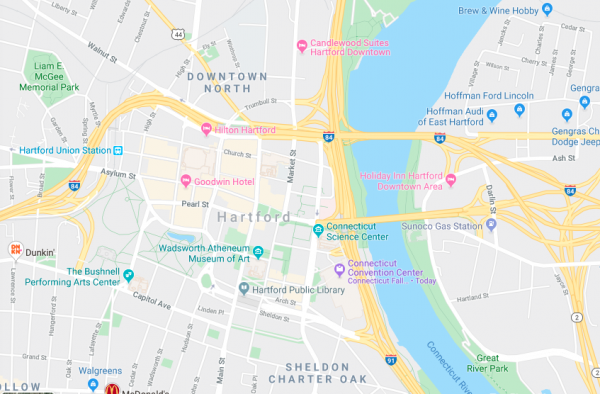 Other slow points is Connecticut include Stamford (in 43rd place) and Norwalk (47th) on I-95; New Haven (56th) where I-95 and I-91 meet; Waterbury (64th) where I-84 and state Route 8 meet (otherwise known as the Mixmaster); and Bridgeport (74th) where I-95 and Route 8 meet.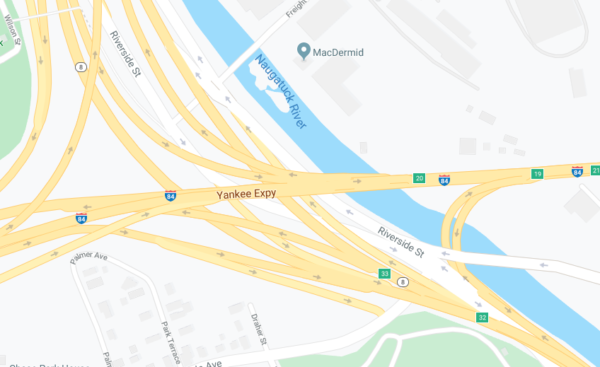 The second worst spot in the Northeast is in Brooklyn where I-278 and the Belt Parkway come together. It ranks 20th on the Top 100 list. Other bad spots in New York can be found in Queens (40th) on I-495; Manhasset on Long Island (76th) on I-495 at Shelter Rock Road; and Rye (83rd) where I-95 and I-287 meet.
Three Bad Spots In Boston Area
The three bad spots in Massachusetts are all in the Boston area. The area where I-95 and I-90 meets ranks 39th, followed by the meeting point of I-93 and state Route 3 (81st), and the meeting point of I-95 and I-93 (88th).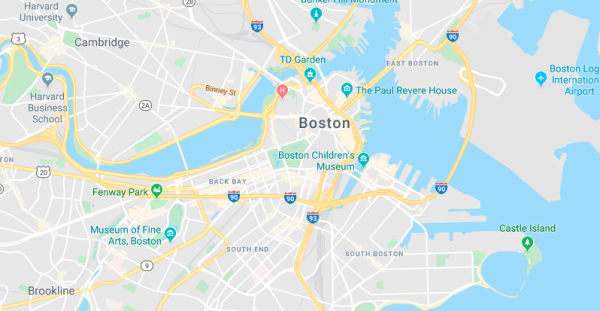 The only other location in the Northeast on the list is Providence, RI (35th) where I-95 and I-195 meet.
Given their rural character, Vermont, New Hampshire and Maine didn't make the list.
The state with the most bottlenecks is Texas with 13. California is second with seven, followed by Connecticut, Georgia and Washington with six apiece.
The ATRI describes its annual study as a "truck bottleneck analysis" but slow traffic flow impedes everyone, including motorcycles. The results certainly provide riders with a reminder of where not to ride – unless it's absolutely necessary.