It's the second edition of The Week in Review for 2020, a compilation of news nuggets, info from press releases and other items culled from near and far over the previous week.
Here goes with The Week in Review:
Ducati Tour Barely Touches Northeast
Ducati skipped the Progressive International Motorcycle Show in New York last month. Instead of having riders come see its new 2020 models then, the Italian brand is now launching a "Ready 4 Red" tour and is taking bikes to potential customers.
The 29-city tour kicks off Wednesday in Chicago and wraps up on Feb. 28 in Seattle. Only two stops in the Northeast, though – Jan. 24 at Mom's in Foxboro, MA and Jan. 25 at the Stark Brewing Company in Manchester, NH.
No official tour stops in Connecticut or New York or New Jersey.
—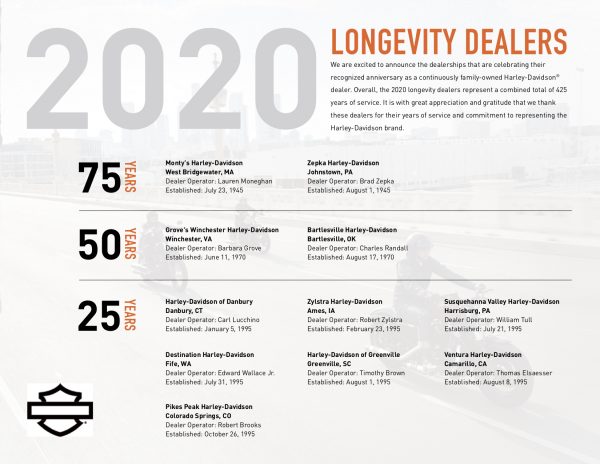 Two Harley-Davidson Dealers In New England Mark Milestones in 2020
Two Harley-Davidson dealers in New England are celebrating milestones this year.
Harley-Davidson of Danbury in CT marked its 25th anniversary of being in business on Jan. 5, while Monty's Harley-Davidson in West Bridgewater, MA will hit 75 years as a company dealer on July 23.
—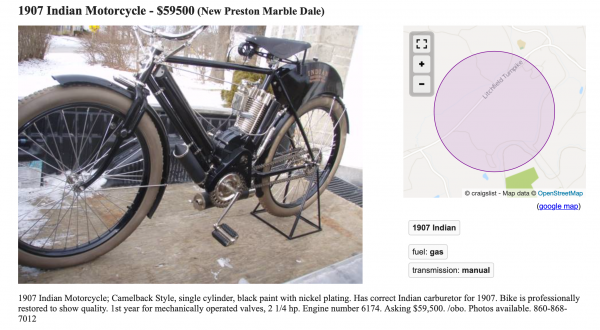 Rare Indian "Camelback" Listed On Craigslist
You don't see too many of these for sale – a single-cylinder Indian "Camelback" from 1907 from an owner in New Preston, CT.
An ad for it popped up on Craigslist on Friday with an asking price of $59,500 or best offer.
As best as can be determined, Indian only produced 2,176 units in 1907 – both single cylinder models and V-Twin models. The "Camelback" name refers to the hump-shaped fuel and oil tank mounted behind the seat.
The Camelback model had 316cc, 2.25-horsepower engine and was reportedly capable of going 30 miles per hour. The one for sale has been "professionally restored to show quality."
—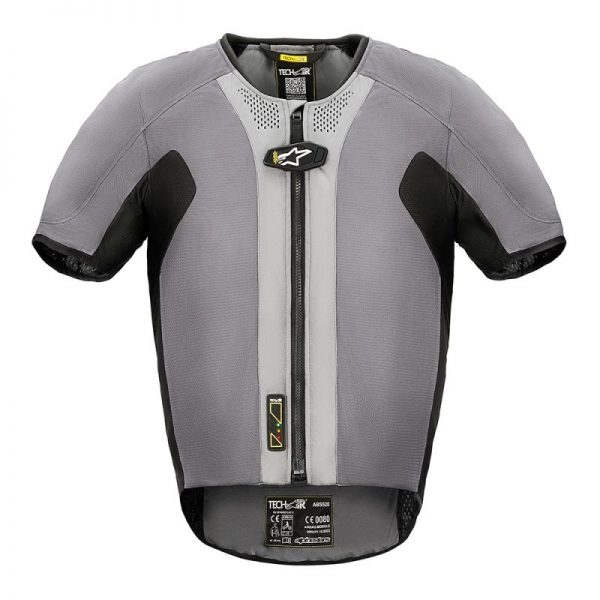 Airbag Vest From Alpinestars
It's not cheap at $699.95, but Alpinestars has a new airbag vest designed to protect riders who crash.
Unveiled this week at the Consumer Electronics Show in Las Vegas, the Tech-Air 5 is a "slim, self-contained wearable airbag vest" that has six integrated sensors (three gyroscopes and three accelerometers).
Alpinestars touts the Tech-Air 5 as offering "unrivaled upper body protection keeping motorcycle riders safe by uniquely covering the rider's shoulders, chest, ribs and full back."
—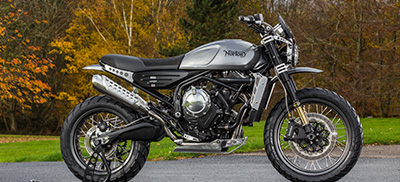 Norton Motorcycles Owes £300,000 In Unpaid Taxes
A potentially worrisome story out of Derbyshire, England this week with DerbyshireLive reporting on Wednesday that Norton Motorcycles owes £300,000 in unpaid taxes.
The story says CEO Stuart Garner is working with government's revenue and customs department "to avoid a winding up petition." Garner said the company has been waiting for tax credits to come through.
—
Indian Closing Company Stores Down Under
Finally, the website Motorbike Writer in Australia is reporting that Indian is closing its factory-owned stores in Brisbane, Sydney, Melbourne and Perth in a full shift to private dealerships.
When parent Polaris first entered in the market in 2008 with its Victory line, it opened factory-owned stores as well as had dealerships to establish the brand. The practice continued when Polaris added Indian.
Polaris is hoping to double its Indian dealer network in the next 12 to 14 months. Company-owned stores will continue to operate until private dealerships replace them.