A new feature launches today. It's a Week in Review post designed to collect all of those short news items that arrive during the week but don't warrant a full post.
Here goes:
Polaris Has A Hit With Indian's FTR 1200
MINNEAPOLIS, MN – The heavyweight cruiser market may be sagging, but Polaris has a hit with Indian's new race-inspired FTR 1200 models, results for the second quarter of 2019 released this week revealed.
Polaris reported that its motorcycle sales segment, which includes new Indian models as well as parts, garments and accessories, totaled $197 million, up 15 percent from Q2 in 2018.
The company reported "modest market share gains in North America," driven by the popularity of the FTR 1200.
Triumph Confirms Daytona 765 For 2020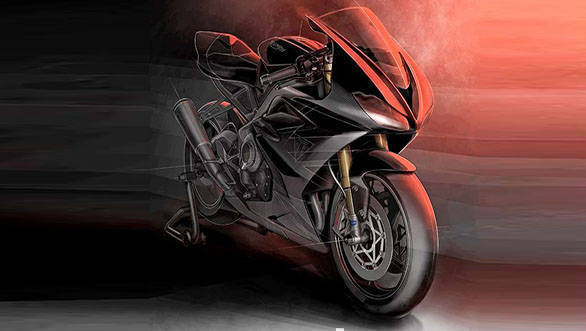 Triumph has revealed that it will bring back the Daytona supersport bike as a limited edition model using the three-cylinder 765cc engine.
The Daytona 765 will be unveiled in late August with a limited production run of 765 units. It will be delivered in March. The price of the Daytona 765 hasn't been announced.
A Test Ride Tumble At Woodstock Harley-Davidson
WOODSTOCK, IL – Learning to ride can sometimes be painful. A man being taught how to operate a trike at Woodstock Harley-Davidson on Wednesday accidentally took off, crashing into a pillar and three motorcycles.
The man suffered a cut on his forehead, according to dealership general manager Doug Jackson. He was taken to the hospital.
There was no immediate word on the cost of damages. The "Northwest Herald" has a picture and a few more details.
Motorcyclist Hit And Dragged By Truck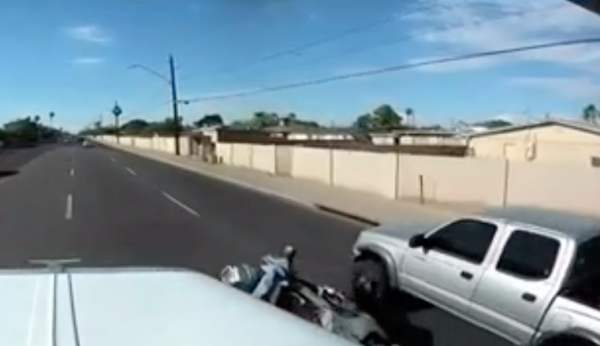 PHOENIX – Police in Phoenix released dash-cam video on Friday of a pickup truck driver hitting and then pushing a motorcyclist along a busy street.
Police say the 57-year-old rider had stalled and was unable to proceed when a light changed to green. Sgt. Jamie Rothschild said, "The Toyota behind him didn't just bump into him. It actually pushed him out of the way."
The pickup didn't stop after the July 10 accident. The driver's condition hasn't been revealed. Police are hoping the public can help in tracking down the driver. AzFamily.com has the full video.