FALLS VILLAGE, CT – It has been several years in the making, but a cookbook devoted to the recipes devised by chef Greg Bidou at Toymakers Cafe here will finally be going to press soon. It should be available for purchase at the cafe within a few weeks.
Titled "Recipes For a Good Ride – The Toymakers Cafe Cookbook," the cookbook will mix more than 50 cafe-tested recipes along with profiles and pictures of the cafe's many colorful regulars and their vintage and modern motorcycles.
Toymakers Cafe has been a gathering spot for riders since Greg and Annie Bidou opened the eclectic eatery in 2002, having given up the corporate life of commuting to New York by train every day from Fairfield County.
"The idea for the cookbook came about because we wanted to capture what Greg was doing intuitively," said Annie. "We wanted to honor all the regulars who've kept us in business through good times and bad, and share the fun we've been having these past 18 years."
The recipes in "Recipes for a Good Ride" are varied. "Most of them are breakfast and lunch and quick and easy; that anybody can do. They're not high-end meals," said Greg.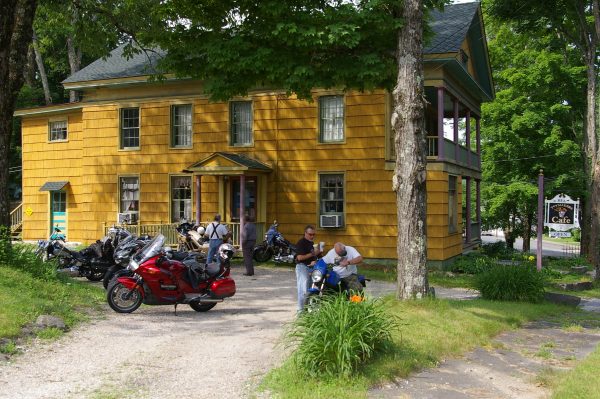 The cookbook is jointly authored by the Bidous and journalist Bud Wilkinson, who publishes this website and writes the weekly "My Ride" classic car feature in the "Republican-American" newspaper.
"The fun part of gathering info for the profiles was learning new facts about so many friends, many of whom I've known for years," said Wilkinson. "Their stories and details about their bikes make the cookbook different from all other cookbooks, and interesting for all riders."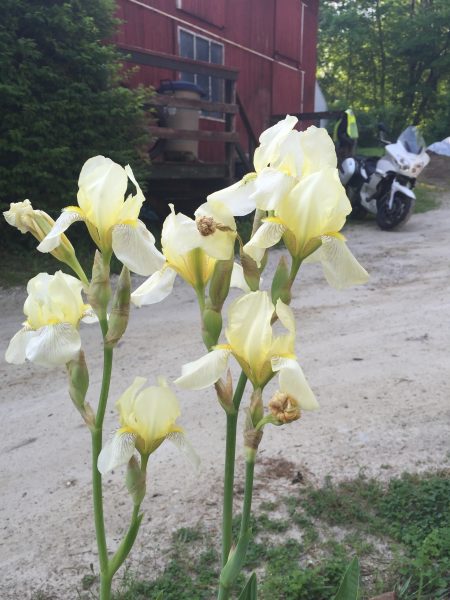 The price of "Recipes for a Good Ride" and a release date have not been announced yet. More details will be forthcoming in advance of the book's release.
Hello! If you enjoyed this story, please share it by clicking the social media buttons below.