WASHINGTON, D.C. – President Donad Trump attacked Harley-Davidson in another Twitter tirade again on Wednesday, marking the fifth time over three consecutive days that he's blasted the iconic American motorcycle manufacturer for its decision to move production overseas of new models destined for Europe.
"Harley-Davidson should stay 100% in America, with the people that got you your success," Trump wrote in his latest a Tweet that ignored the fact that the company has already been building bikes in India and Brazil, in addition to the U.S. The company is also opening a plant in Thailand this summer.
"I've done so much for you, and then this," Trump continued. "Other companies are coming back where they belong! We won't forget, and neither will your customers or your now very HAPPY competitors!"

It was on Monday that Harley-Davidson announced that production of motorcycles destined for Europe will be shifted from U.S. factories to overseas in response to tariffs imposed by the European Union.
Europe represents Harley-Davidson's second largest market. Roughly 16 percent of all new Harley-Davidsons are sold in Europe; a total of nearly 40,000 in 2017. The new tariffs went into effect on Friday and raised the rate on exports from 6 percent to 31 percent, increasing the cost of an average motorcycle built in the U.S. by $2,200.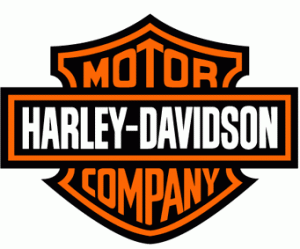 The new tariffs are in retaliation to the Trump's administration imposing duties on European steel and aluminum.
"Harley-Davidson believes the tremendous cost increase, if passed onto its dealers and retail customers, would have an immediate and lasting detrimental impact to its business in the region, reducing customer access to Harley-Davidson products and negatively impacting the sustainability of its dealers' businesses," the company said.
"Increasing international production to alleviate the EU tariff burden is not the company's preference, but represents the only sustainable option to make its motorcycles accessible to customers in the EU and maintain a viable business in Europe. Europe is a critical market for Harley-Davidson."
Trump quickly responded on Twitter, saying Harley-Davidson has waved a "White Flag" and "surrendered," predicting the company is facing "the beginning of the end," and threatening that "they will be taxed like never before." Trump's previous Tweets are posted here.
– By Bud Wilkinson