WASHINGTON, D.C. – For the sixth time in a little more than a week, President Donald Trump has taken to Twitter to bludgeon Harley-Davidson over its decision to move production of new models destined for Europe to overseas in response to retaliatory European Union tariffs that were imposed recently.
In a new Tweet this morning, Trump said his administration is now "working with other Motor Cycle companies who want to move into the U.S."
The Tweet additionally said, "Harley customers are not happy with their move (of production overseas) – sales are down 7 percent n 2017. The U.S. is where the Action is!"

In actuality, Harley-Davidson sales in the U.S. dropped 8.7 percent in 2017 from 2016, while worldwide sales were down 6.7 percent, according to the company. The sales dip in the U.S. is generally attributable to a variety of factors, including baby boomers aging out of riding and young people not adopting the recreation.
Trump did not specify what companies might want to open a factory in the U.S. Honda formerly built its Gold Wing model at the plant in Marysville, OH but ended production in 2009 after nearly 30 years.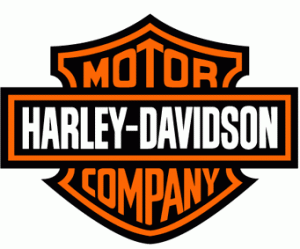 Trump began attacking Harley-Davidson more than a week ago after the company said some production will be moved elsewhere from U.S. factories.
Europe represents Harley-Davidson's second largest market. Roughly 16 percent of all new Harley-Davidsons are sold in Europe; a total of nearly 40,000 in 2017. The new tariffs went into effect on June 22 and raised the rate on exports from 6 percent to 31 percent, increasing the cost of an average motorcycle built in the U.S. by $2,200.
The new tariffs are in retaliation to the Trump's administration imposing duties on European steel and aluminum.
"I've done so much for you, and then this," Trump said in an earlier Tweet. "Other companies are coming back where they belong! We won't forget, and neither will your customers or your now very HAPPY competitors!"
In another Tweet, Trump said Harley-Davidson has waved a "White Flag" and "surrendered." He predicted the company is facing "the beginning of the end" and threatened that "they will be taxed like never before."
Trump has yet to mention Polaris Industries-owned Indian, which last week said it may also move production overseas – to a plant in Poland – because of the EU tariffs. Harley-Davidson has overseas operations in Brazil, India and Thailand.