It's all my mother's fault. So what if she's been dead for 38 years. She passed along her sports car-loving genes, and that's undoubtably the reason why a used, two-seater Mazda in eye-catching burgundy ended up in my garage late last week, forcing the shifting of my motorcycles into tight spaces.
Known to all as Millie, my mother learned to drive as a teenager on the fine white sand at Holden Beach in her native North Carolina. This was back in the late 1930s, long before the beach was closed to cars. She was a whiz with a manual transmission, whether it was "three on the tree" or a four-speed stick shift.
During the mid- to late-1950s, when they were starting a family, my parents had practical cars. Dad had a black 1956 Chevrolet business coupe, which lacked a rear seat. Mom had a green and white 1956 Chevrolet station wagon, which lasted for 10 years until it succumbed to rust and was sold to a service station owner for $50.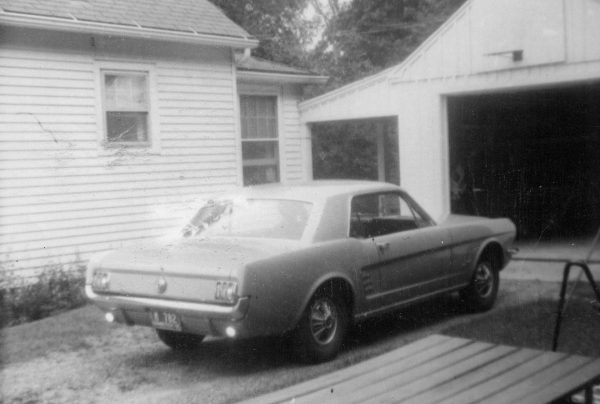 The wagon was replaced by a 1966 Ford Mustang, the first hint of my mother's daredevil nature. It only had a six-cylinder engine and a three-speed on the floor, but it was much more fun than the Chevy. It smelled better, too, their son having barfed into the Chevy's heater one day as a kid.
Predictably, her only son had a few mishaps as a teenager with the Mustang. He rubbed its right side on a post on our road when he accidentally dropped a cigarette on the passenger-side floor when trying to flick an ash into the ashtray.
On another occasion, he backed it into a pine tree, caving in the rear end. Somewhere along the way, the Mustang's color changed from drab gray to electric blue.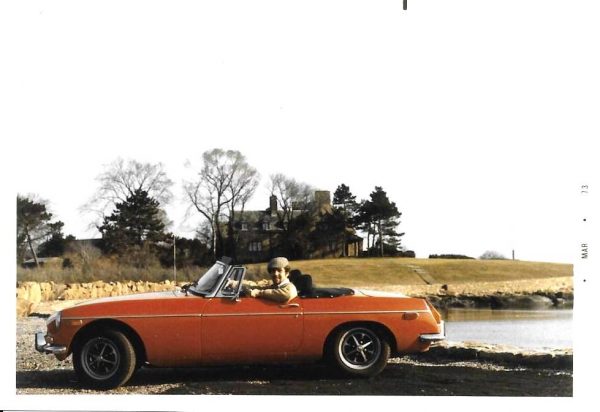 By the early 1970s, with her son safely away at college, she stepped up her game by getting rid of the Mustang for a bright orange, two-seat 1972 MGB convertible with a four-speed shifter. Dad also was driving something flashier – a 1971 Pontiac Grand Prix, silver with a black vinyl roof.
Unlike so many British cars of the era, the MG was totally reliable. The only sign of wear when it was traded three years later was a bit of flaking paint on the rocker panels.
The MG was replaced by a 1975 Datsun 280Z, a more powerful and more problematic sports car. Smelling gas one day, my dad drove it into the lot at the Wilson dealership in Torrington. Looking under the hood with the engine running, a service tech immediately screamed, "Turn it off!" A gas line had come loose and petrol was spewing over the hot motor.
The 280Z didn't last long. Once again, their son did the damage. Driving on a winding road after attending a party at the Sachem's Head Yacht Club in Guilford, he drove it up on a bank. The car flipped and was totaled.
My parents were overly kind at the time, saying "As long as you're OK. Cars can be replaced. You can't."
They got even, though, by replacing it with a boring, base model Pontiac Ventura. They were determined that there would never be a repeat performance.
Their caution was unnecessary as I was soon off launching a journalism career that took me to Columbus, Ohio, and on to Phoenix.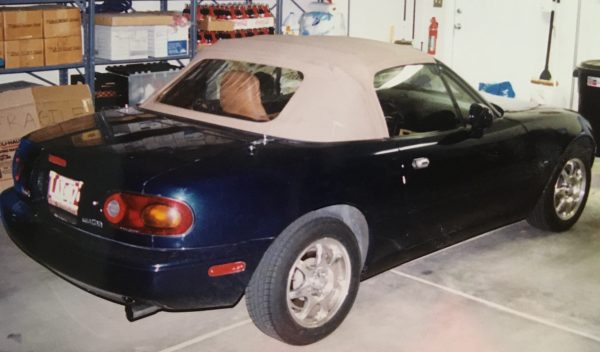 It wasn't until quite a few years later that heredity kicked in with the purchase of a 1994 Mazda Miata, a tiny two-seater that was a blast to drive. It was an upscale "M" edition with leather seats. It stuck around for a few years, never being crashed or damaged, and got passed along to a friend. Eventually, another two-seater in the form of a Mercedes-Benz 450SL (with both soft and hard tops) landed in the garage. It stayed for a while, too.
Sporty cars eventually gave way to practicality – that's what happens when you get older – and to sport utility and truck models. That is, until last week when a clean, low mileage (59,000) for the year 2010 Mazda MX-5 fell into my lap.
How it came to happen is too long to recount. Suffice to say it's a third-generation Miata, larger and peppier than my first one. I couldn't resist. Mom's to blame. She passed along a love of sporty cars that are fun to drive. Besides, it's almost the same color as my 1987 BMW R 80 RT.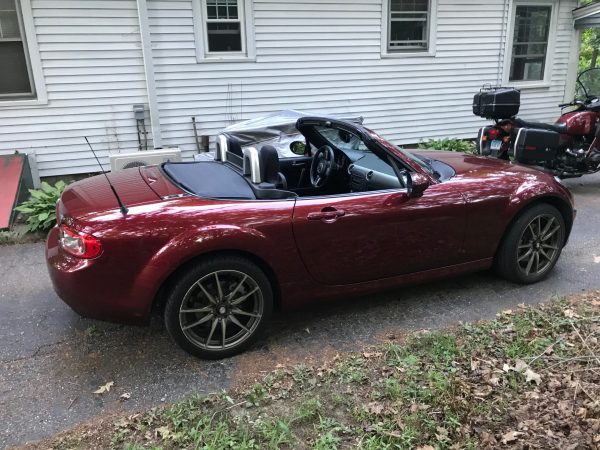 As a teenager, I'd sometimes get the Mustang up to 100 miles per hour on my country road. Let me promise the neighbors right now – that won't happen with the MX-5.
Having recently turned 67 years old, though, I can't help but wonder: Is buying the MX-5 the first step to eventually giving up motorcycle riding? I'll have to ask myself that question again – like in 10 years or so.
Hello! If you enjoyed this story, please share it by clicking on one of the social media buttons below.