It's time again for TWIR – The Week in Review … for the week of July 5 through 17. TWIR is a compilation of national and regional news that didn't receive a full post during the week but warrants sharing. Here goes:
Plug Pulled On Rice-O-Rama
The word came Friday evening that the 14th annual Rice-O-Rama bike show and swap meet in Spencer, MA has been scrapped for this year due to the COVID-19 pandemic.
As the name implies, the show centers on vintage Japanese-made motorcycles and has always drawn a good variety of old bikes and parts vendors. It had been scheduled for Sunday, Sept. 13 at the Spencer Fairgrounds.
"Although we were fully prepared with masks, gloves, and hand sanitizer, we fully understand the severity of the issue," Rice-O-Rama explained on its Facebook page. "While we are saddened by this news, we feel it is our responsibility to keep our friends, family, and crew safe during this time."
Rice-O-Rama plans to return in 2021.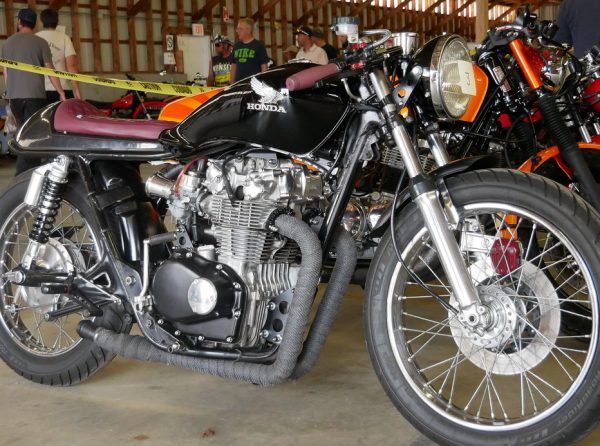 The decision to cancel Rice-O-Rama has been getting a lot of comment on the event's Facebook page, including from New England Motorcycle Museum owner Ken Kaplan. "This is a travesty. FTW," he wrote, later offering his venue as an alternate site for the show.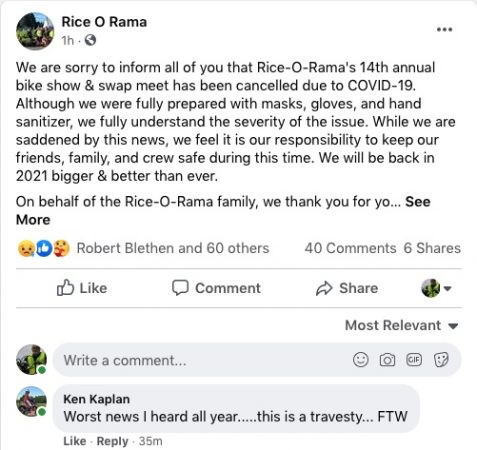 Missouri Eases Helmet Requirement
Motorcycle riders in Missouri over 26 years of age will no longer have to wear a helmet when riding under a bill signed into law on Tuesday by Gov. Mike Parson – provided they have proof of health insurance. The law goes into effect on Aug, 28.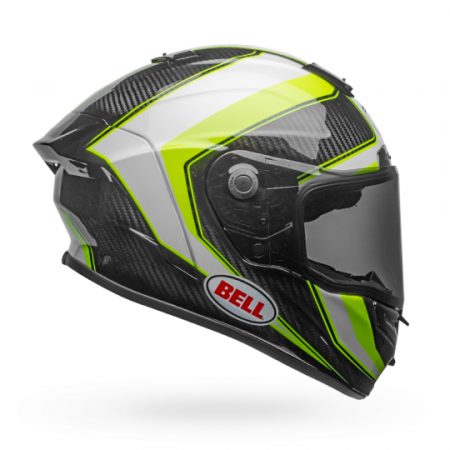 Helmet Market Projected To Grow
On the subject of helmets, the global market for lids is expected to be $3.3 billion in 2020, according to projections in a report released this week by Researchandmarkets.com. It is expected to grow to $4.9 billion by 2027, with full face helmets accounting for $3.5 billion.
The report estimated that the U.S. helmet market will hit $898.4 million in 2020. The U.S. accounts for a 27.08 share of the global market.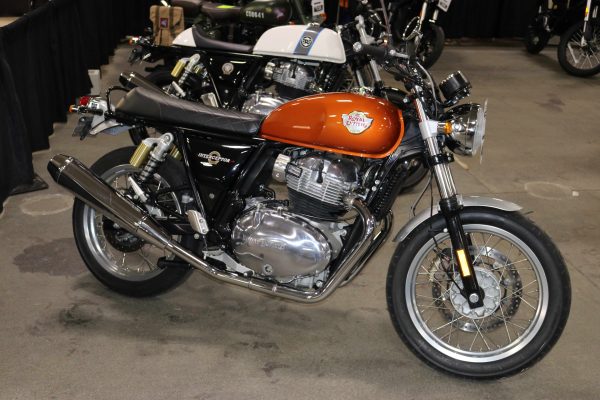 Best-selling Bike In The U.K.?
This item is a surprise. AutocarIndia.com reports that the Motorcycle Industry Association pegged the Royal Enfield INT 650 as the best-selling motorcycle in the U.K. in June.
A total of 196 units were sold, topping the 188 units that BMW sold of its R 1250 GS model. However, Honda did sell 445 examples of its PCX 125 scooter.
It seems Brits were looking for affordable transportation in the wake of the pandemic.
Harley-Davidson Stock On A Roll
Harley-Davidson's stock has been doing extremely well of late. It closed Friday $28.63 per share, double its 52-week low of $14.31. Wall Street is liking its new CEO, Jochen Zeitz, who has slashed some 700 jobs and reined in the company.
The success of Harley-Davidson"s stock may impact negatively on buyers as an effort to "reintroduce scarcity" of new models, according to MarketWatch, could make shopping difficult and more expensive.
Remember years ago when dealers could pretty much ask whatever they wanted for a new model?
Combine that with increased demand for used models in the wake of the pandemic and it's a situation that's great for the company, dealers and investors, and likely frustrating for buyers.
Hello! If you enjoyed this post, please share it by clicking on the social media buttons below.