GEORGIA, VT – A popular Vermont radio personality has died in a motorcycle crash on Route 7 here.
Amy McGovern, who went by the air name "Amy Lynn," died Wednesday evening when the motorcycle she was riding reportedly went off the road and hit a street sign.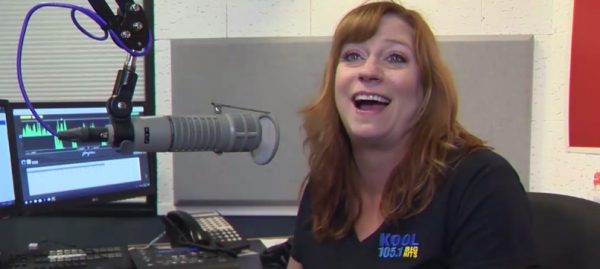 McGovern, 46, has most recently been hosting middays on KOOL 105 in the Burlington market. She has also been filling in on sister stations WOKO and WIZN, and worked in Vermont radio for nearly 30 years.
The Vermont Association of Broadcasters released a statement on Thursday that read: 
"Anyone who met Amy would never forget her. Not only was she a very talented radio host and wiz at production, but had a vivacious personality, upbeat attitude, an infectious smile and an endearing laugh."
Video from the crash scene showed that McGovern was riding a late-model Kawasaki Vulcan S 650. Her Facebook page displays her bike (pictured at top). She died at the scene.
The cause of the crash has not been determined, although the "County Courier" reports that she was riding with her boyfriend, who was on a separate motorcycle. "McGovern's boyfriend turned into Oakland Station Road, but when McGovern tried to follow him, she was not able to navigate that corner, hitting a sign after leaving the pavement," the newspaper reported.
The newspaper quoted the Franklin County Sheriff's Department as saying speed, alcohol and drugs did not appear to be a factor in the crash.
The radio stations where McGovern has been working issued a statement on Facebook, saying the "Hall Communications radio family has been devastated by the passing of Amy McGovern" and noting "We will miss her never-ending energy, her smile and her contagious laugh."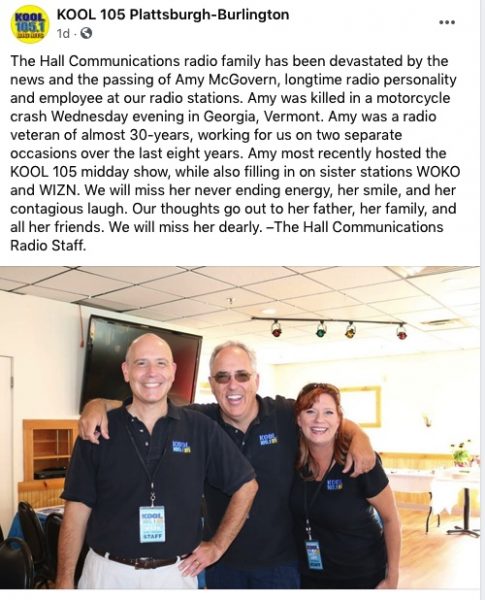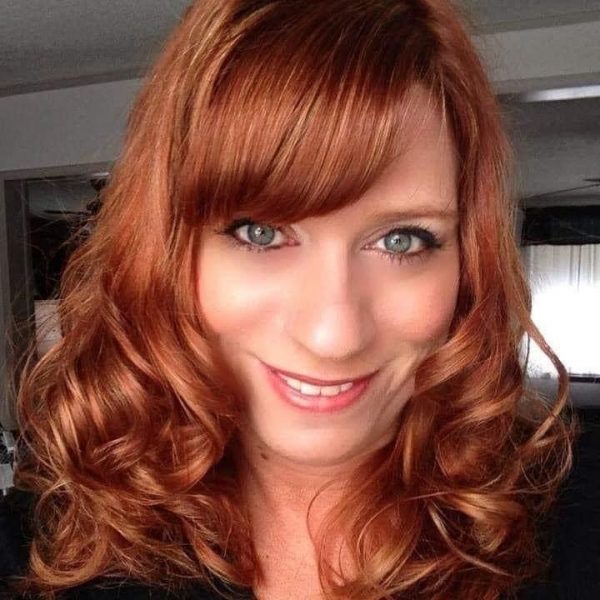 McGovern grew up in St. Albans, VT. Funeral arrangements are pending.
Hello! If you found this story useful, please share it on social media by clicking on the buttons below.