NEW FAIRFIELD, CT – Today is not just any day – it's National Ice Cream Day.  So, we're celebrating with our next installment of the Great Northeast Ice Cream Run with Candlewood Creamery.  
Just like ice cream, Candlewood Lake is synonymous with summer fun here in Connecticut, which makes it a perfect place to start a creamery. An enjoyable ride along the shores of the lake brought me to my destination to find a wide array of multi-tiered outdoor seating options under bright red umbrellas. This allows the operation to accommodate a large number of socially distanced patrons.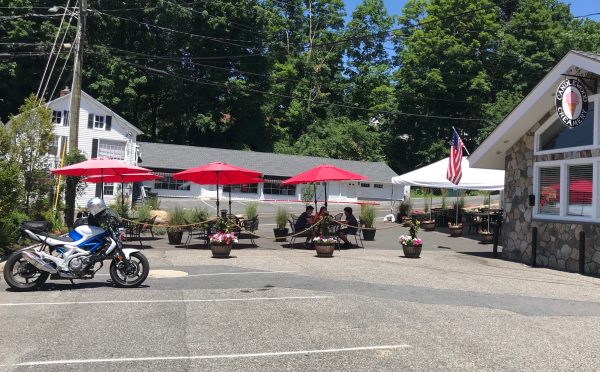 Stepping inside, my eyes were greeted with a number of colorful boards with the creamery's offerings: Several flavors of hard ice cream, soft serve, sundaes, Italian ice, smoothies, shakes, malts and floats. They even offer health conscious items such as acai bowls.
There were so many choices that I had to pause to ponder my decision.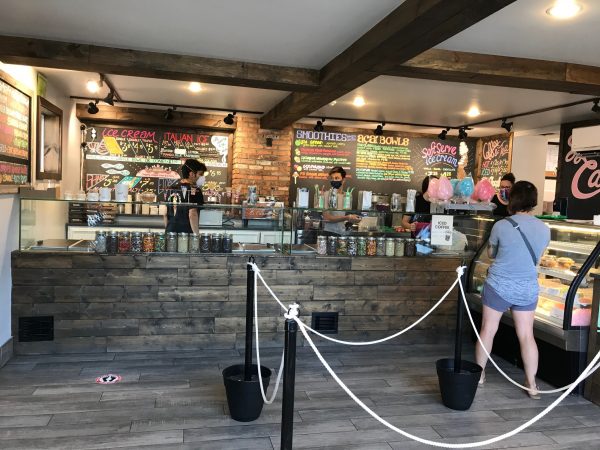 Candlewood Creamery has 29 core flavors of ice cream, with classics as well as creamery specialties, such as strawberry cheesecake, chocolate hazelnut carmel, and I want S'more. They also serve fresh baked items.
Being a traditionalist and sentimental to my younger days enjoying malt flavored Ovaltine, I opted for the Malted Milk Balls ice cream. A vanilla base with Whoppers crushed and blended in definitely brought back that familiar taste from earlier days.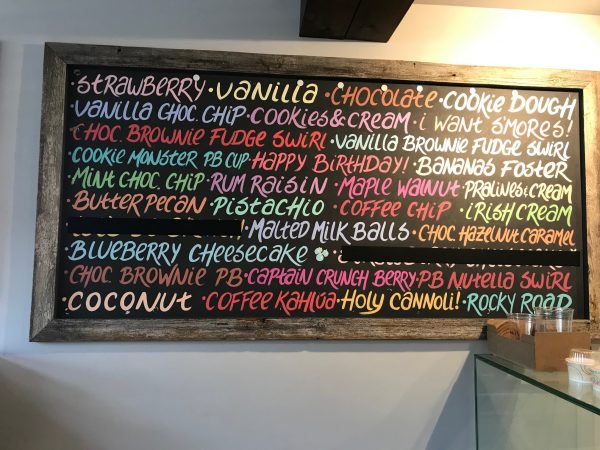 Bringing my frozen treat outside to enjoy, I was happy to find an outdoor speaker with some fun summertime music being played. The seating area also has a large tent along with the many umbrellaed tables to keep guests dry to enjoy their ice cream no matter the weather.
Icon Sports Bar & Grill is right next door as well if you should want to get a meal in prior to enjoying dessert at the creamery.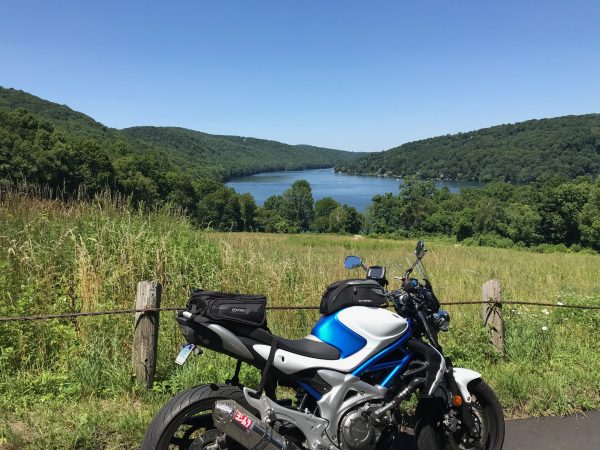 Area riding is some of the finest in Connecticut. There are two major state routes that run along Candlewood Lake; routes 37 and 39. These lovely ribbons of well-maintained tar take riders along a most scenic cruise through New Milford, Sherman, New Fairfield and Danbury around the state's largest body of water.
Squantz Pond recreation area is also nearby and a great place to stop and enjoy summer in the Nutmeg State but note that some restrictions remain in place due to the COVID-19 pandemic.
Candlewood Creamery is located at 90 Route 39 in New Fairfield, CT and is open daily from noon to 10 p.m. What are you waiting for on this steamy hot summer day? Celebrate National Ice Cream Day in high style with a great lakeside ride and a visit to Candlewood Creamery.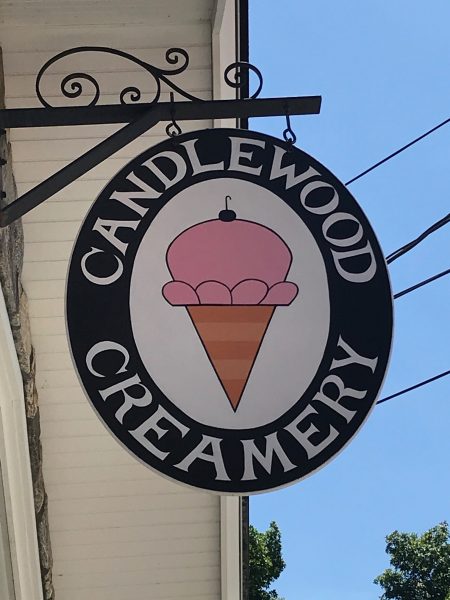 Other stops on "The Great Northeast Ice Cream Run" include:
Hello! If you enjoyed this story, please share it by clicking on the social media buttons below.