BRATTLEBORO, VT – Less than two weeks after thanking customers in a Facebook post that noted the shop's six-year milestone, Vintage Steele announced this afternoon "with deepest sadness and greatest regret" that the motorcycle repair and custom operation is shutting down.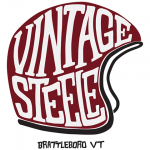 "We are finishing out the riding season and won't be reopening in 2019," co-owners Josh Steele and Chris John posted on Facebook.
"There are 100 reasons we have made this difficult decision. The over arching reason is we are unable to make enough money for this to be sustainable in our current situation. We can't thank you enough for the past six years."
Steele and John didn't provide any more info, but hinted, "As time goes on we may make social media post(s) answering questions you may have."
They added, "We can't thank you enough for the past six years."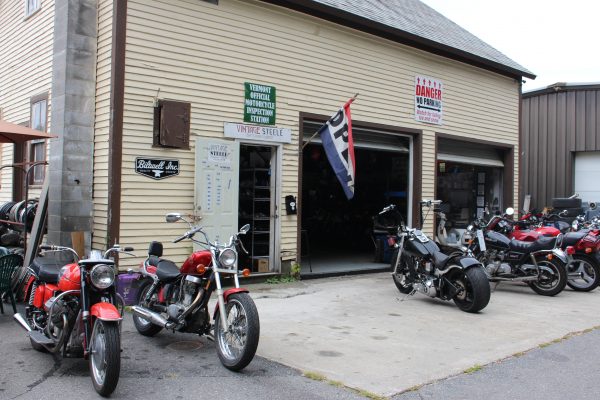 Within hours, nearly 100 customers and riders from across New England had posted comments of support, praise and sorrow over Vintage Steele's pending closure.
The shop's sixth anniversary Facebook post on Oct. 11 provided but a small clue of the situation. 
"Vintage Steele would like to thank each and everyone of you who have supported us in anyway," the post said. "This journey has been the most fun, educational, and at times difficult. Beyond the dozens of bikes we have built and the hundreds of motorcycles we have fixed we have learned mountains of knowledge. This trip is a fun ride and we love you all for your continued support."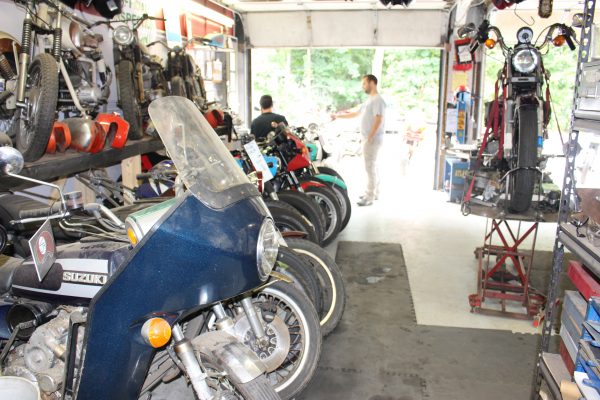 Vintage Steele's exit will certainly leave a hole in the motorcycling community. In a "Hill Country" column on RIDE-CT & RIDE-New England in September 2016, Arlo Mudgett noted, "Motorcycle guys from far and near know all about the shop…"
Mudgett continued, "Vintage Steele does a number of things, and one of them is to modify older motorcycles to give them new life and purpose. Their work has garnered them a solid reputation in motorcycling circles. This is not an easy thing to accomplish because turning out a contemporized vintage motorcycle requires a number of skills, and if you want results, all of those skills must complement each other."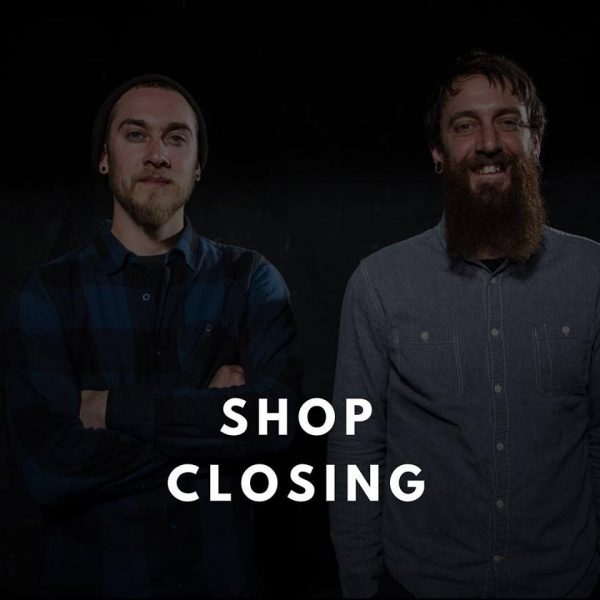 On Oct. 9, two days prior to the sixth anniversary post, Vintage Steele noted that it had been one year since the death of another well-known Brattleboro motorcycle shop-owner, Stanley Lynde, in a motorcycle crash. "You really never realize what you have until it's gone," the post stated, somewhat prophetically it turns out.
"So easy to take things for granted in this fast paced life. Sometimes you need to sit back, relax, and tell the person next to you you love them. These are a few of the many valuable lessons Stanley Lynde taught us. This day marks one year since we lost one of the most important people this community has ever had. We love you Stan and miss you dearly."
No doubt many Vintage Steele fans will likewise miss the shop.
– By Bud Wilkinson