NORTH GRANBY, CT – If you were to ask me what I would give to go back in time to my teens, I'd never have imagined it would be $25. But that's what it took this week.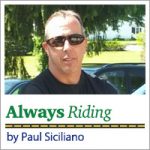 Since spending that cash less than 48 hours ago, I've made a new friend, reached out to a childhood friend not seen or heard from in four decades, and brought home a two-stroke 1972 Suzuki GT250.
I hadn't (and probably never would have) given thought to the crazy things I did involving this exact motorcycle (color and all) with a childhood friend some 40+ years ago until I saw it listed on the Facebook Marketplace this week.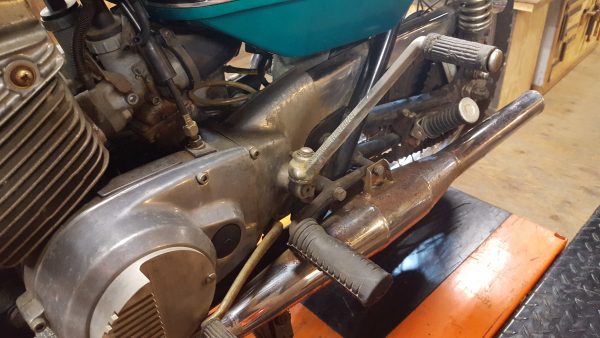 We all know the '70s were a different time and teenagers did some kooky things to entertain themselves. My town had some real characters who were capable of some pretty far out antics that today would result in legal punishment. It could possibly be argued that I might have been one such character, too.
It's a bit difficult to spin the history, so I won't even try. Let's just say that I repetitively stole this exact motorcycle over and over again from an older kid in my town and hid it from him – sometimes for as long as two weeks or till he found it and stole it back. 
I believe this went on for almost a year's time. When I say I hid it, I do not mean under a tarp or behind someone's garage; I mean I left it leaned against a tree on a dead-end street somewhere or between two parked cars till I returned for it the next day.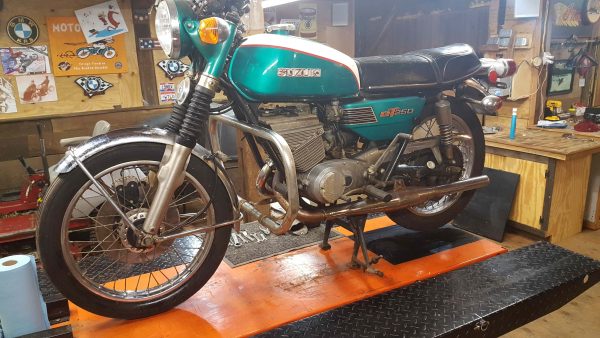 During its captivity I can recall my friend and I riding past the owner's house more than once screaming that two-stroke just to tease him – letting him know we had it and he did not. 
We were too young to have a license, yet we rode this thing down every street in our town like we did. I remember evading our town police several times and hearing of the police going to the rightful owner's house to impound the bike accusing him of something he never did.
Not once did he ever give our names to the police. In those days the worst thing to be called was a fink; even if you were telling on the kids who literally stole your motorcycle! Different times for sure.
Anyway, when I arrived at the seller's home I was concerned I would not leave with the motorcycle. Was the asking price really that low?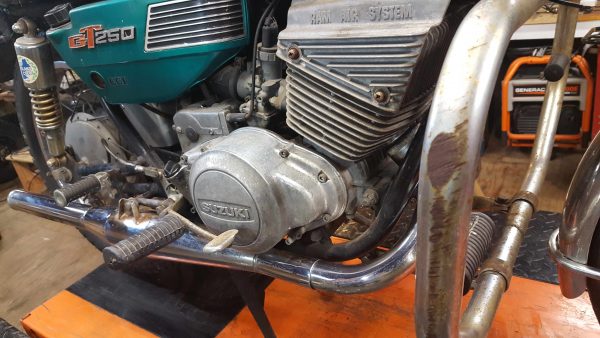 The seller, Bob, greeted me in the driveway. I asked, "What's the story with this bike?" Bob told me he had lost interest in it about 10 years ago and since then his son had taken it apart. His ad said it had not run since the '80s. 
When he opened the garage door, I saw that it was partially disassembled with the rolling chassis tucked under a work bench. I instantly became unbelievably nostalgic. We pulled it out and Bob immediately began scanning the garage for parts. In no time, we had a pile.
The discussion then turned to the $25 price tag and I told Bob about my history with this model. After a bunch of laughs, he shared how people were blowing his phone up about the bike and that I was the first inquiry. He knew the bike was worth much more, but hoped it would go to the right person – rather than sit under that bench in his garage. 
Nearly two hours after my arrival and many grateful handshakes on my part, Bob seemed OK with me being its new owner. We exchanged information and I know we will be in touch again. Another motorcycle and another friend because of a motorcycle. The exact reason why I am always riding!
(Photos by Paul Siciliano)