CHESHIRE, CT – Blackie's Hot Dogs is a by-the-numbers business. Opened 90 years ago in 1928, the quirky family-owned eatery has a limited menu and loads of character. Its building is in the shape of a barbell with a counter in the middle and seating areas on either end.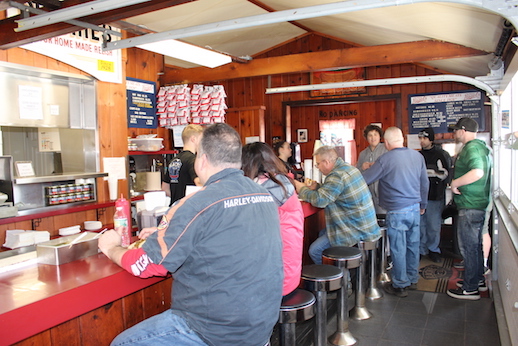 Where do numbers come in? Regulars know that all that's necessary when ordering hot dogs is to simply provide a number, no need to add the item name. "Two and a vanilla shake" will get the orderer two Martin Rolsol hot dogs ($2.25 each) and a hand-dipped milkshake ($4). Yes, hamburgers ($3.25) and cheeseburgers ($3.50) are available, too.
Don't ask for fries, though, as the only side option is a bag of chips ($1). And don't expect condiments beyond brown mustard, ketchup and Blackie's secret homemade hot pepper relish, the recipe for which goes back to Blackie's founding.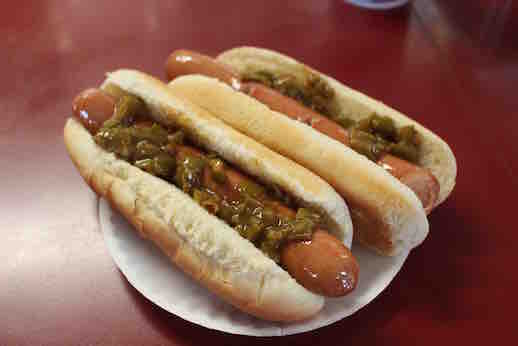 Simultaneously spicy and sweetly smooth, the relish is exquisite., and can be purchased by the jar ($6.50) to take home. The dogs themselves are cooked in hot oil (not peanut oil) and are tender and flavorful with a pleasant hint of a crunch.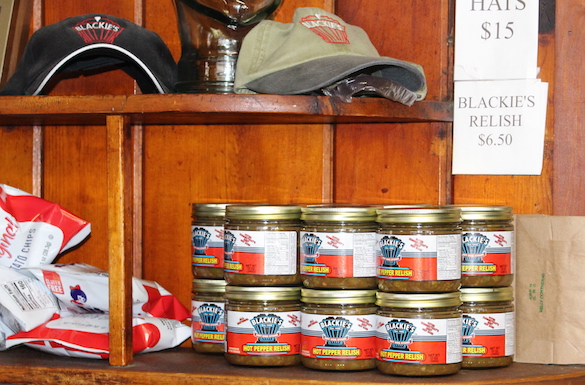 The original Blackie's was destroyed by fire in 1945 – see the history here – but the restaurant was rebuilt and renovated in the winter of 2007. A double garage door in front provides an open feel to the counter area when raised during the warm months.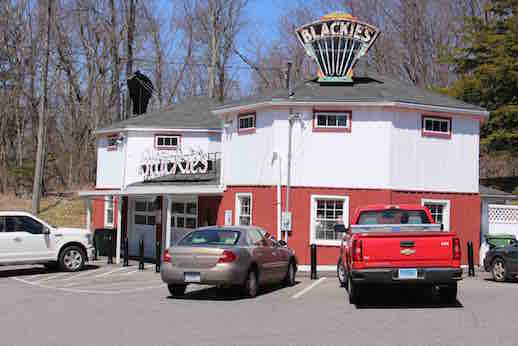 Blackie's woody interior is warm and inviting and the staff is exceedingly friendly, as if they appreciate how special the place is. Signage notes Blackie's quirks, such as "No Dancing" and "Closed Fridays."   
The reason Blackie's is closed on Fridays dates back to its origin. It was started by Art Blackman of Waterbury and his bride, Mary Mahoney, who hailed from County Kerry of Ireland. Devoutly Catholic, they observed the church's rule of no meat on Friday, and Blackie's continues to follow the tradition.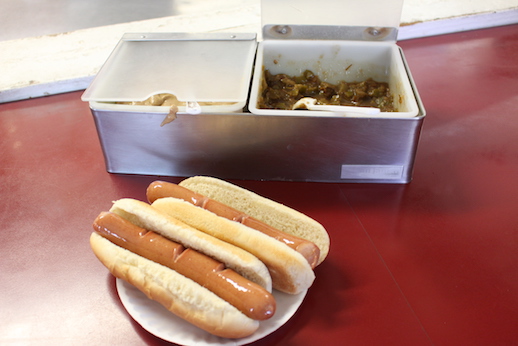 Blackie's is easy to find at 2200 Waterbury Road, just north of Exit 26 on I-84, and well worth the trip.
– By Bud Wilkinson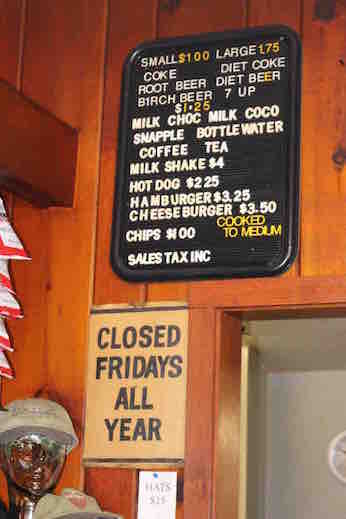 \