CAMBRIDGE, MA – A warm and sunny evening brought out riders to the fourth Wild Rabbit Community Moto Show on Saturday. The event, staged by Madhouse Motors in Boston, was held at Naco Taco on Massachusetts Ave. and attracted riders of all ages on all types of motorcycles.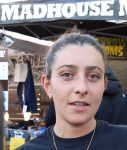 "Something we're really proud about is how diverse it is," said J Shia, owner of Madhouse Motors, "so you have everything from new riders to people who have been on a bike for 50, 60 years.
"All different types of bikes. It's really kind of open to anyone, open for anyone to compete their bikes. It's all inclusive in every possible way and that's something we're very proud of and we're going to stick with."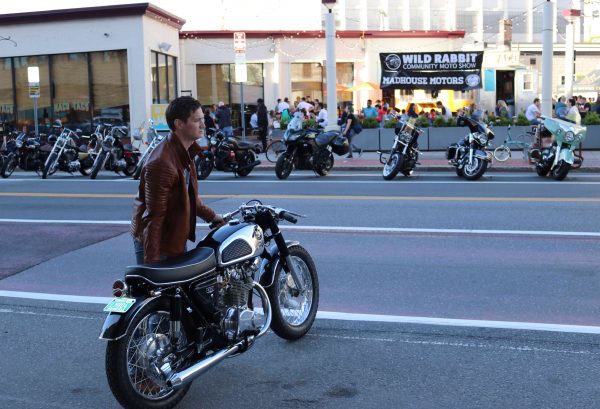 What's amazing for a first-time attendee is just how smoothly the event runs considering its location on a busy roadway, where pedestrians use the sidewalks, where bike lanes experience heavy traffic and where city buses cruise past.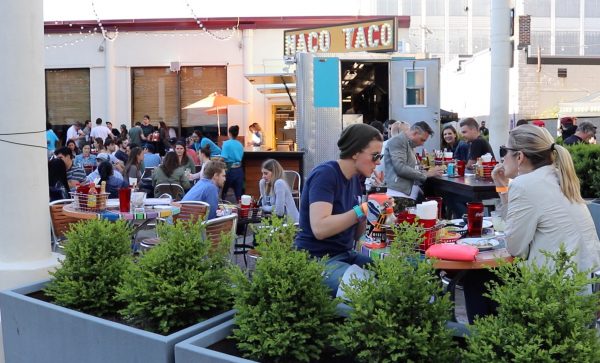 What isn't instantly apparent from the street is the fact the show occupies a lane beside the eatery as well as a street behind it. That's where vendors and motorcycle dealers set up. It's also a good place to hang and people watch.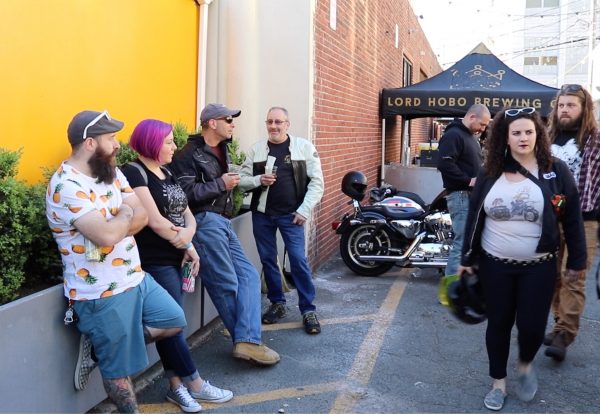 It's the bikes parked out front that have to be examined, though. Brothers Jason Cardoso of Topsfield, MA and Nelson Cardoso of Cambridge brought their vintage BMWs. Jason rides a 1979 R 100 RS, while Nelson owns a 1971 R 75/5.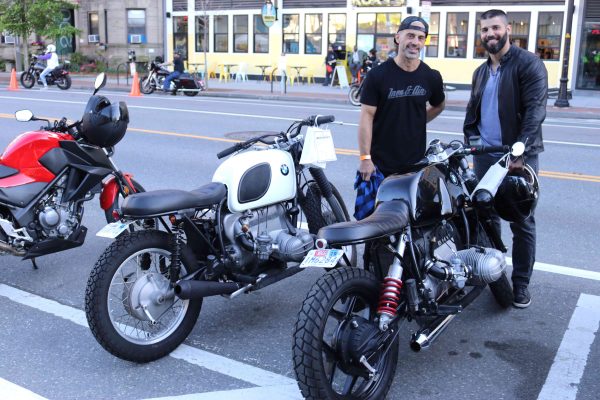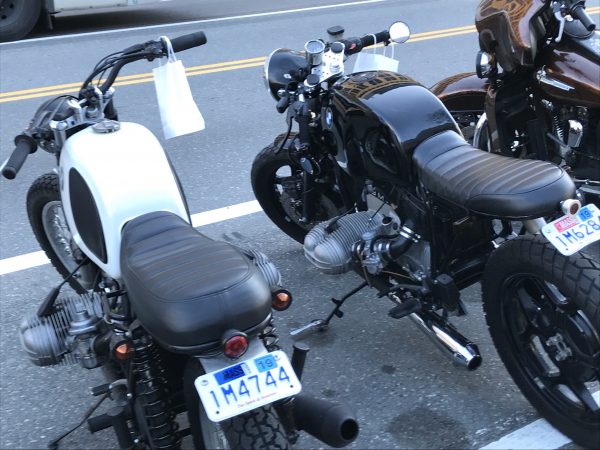 Jason calls his Beemer "a beast" and said he came to the show to check out the bikes and the beer. Added Nelson, "I like the cultural background, the custom creativeness of it all." He was referencing his BMW, but he easily could have been talking about the show as well.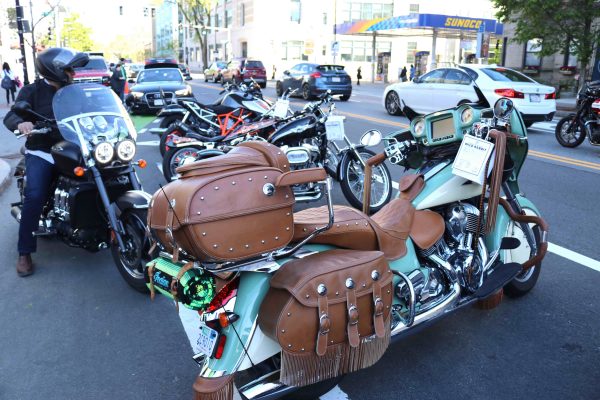 One of the new bikes at the show was a 2017 Indian Roadmaster Classic in willow green and cream owned by a rider from Middleton, MA who gave his name simply as "T."
He said his bike is a limited edition model. "They made 400 and then they stopped," he said, crediting the leatherwork to Alligator Bob. "It's like a leather couch on wheels. It's sweet," T proclaimed of his Indian.
Up and down either side of the street were other interesting models.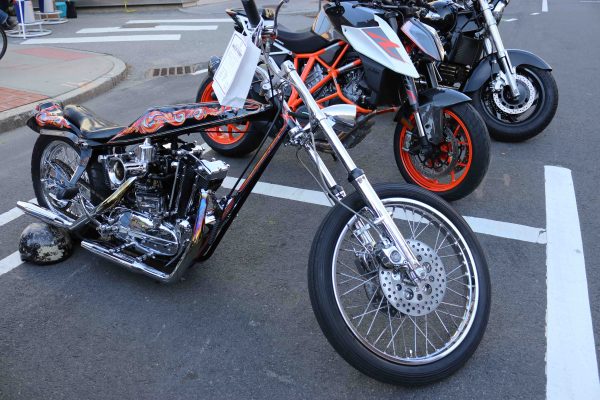 Saturday evening's pleasant weather certainly contributed to the turnout at the Wild Rabbit Community Moto Show. "The first event we had was maybe 500 people," said Shia. "Now we're four years later and we're looking at capping out maybe at 2,000 (or more)."
Here's a video from the show: