TERRYVILLE, CT – If opening day of the National Meet staged by the Yankee Chapter of the Antique Motorcycle Club of America at the Terryville Fairgrounds is for shopping for that much needed part, then day two is for leisurely strolling the grounds and looking at old machines.
Many sparkling models could be found today in the building where show bikes are judged on Saturday morning, but others were seen in the vendor stalls and in the parking lot that's reserved for riders who arrive on vintage models.
Tom Pedro of Watertown, CT came on the old Harley-Davidson Sportster, a 1972 XLCH, that he's owned since 1978. The 1972 model was the first year for the 1,000c engine and the last year that it featured drum brakes.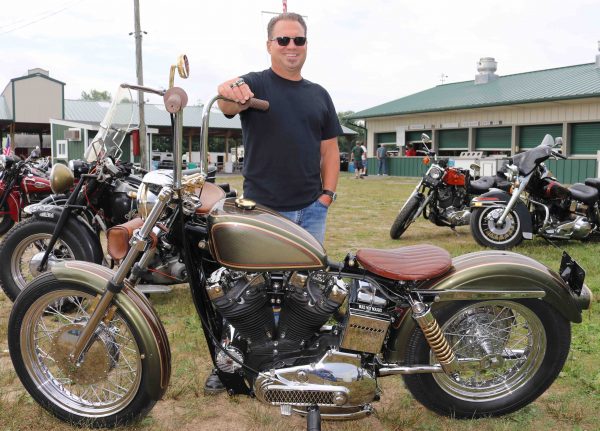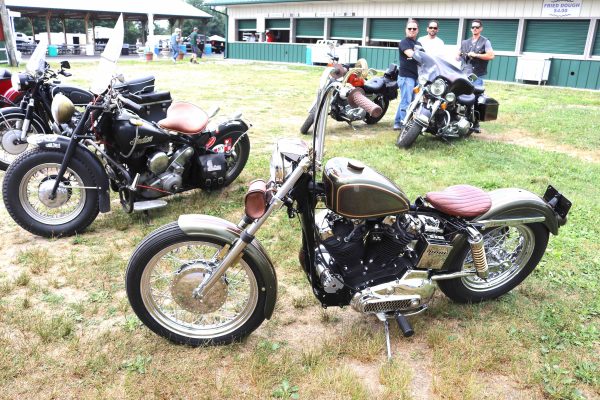 The Sportster was stock when Pedro acquired it 41 years ago and has gone through many facelifts over the decades and looks stunning today. "I rode it when I was 18 years old to my Air Force base (in North Carolina) – 16 hours, one 30-minute stop," he recalled.
Over the years, the Sportster has been parked, has suffered salt damage from being near the beach, and has even been consumed in a fire, but Pedro has always restored it.
Its current scheme was adopted in 2015. He doesn't ride it much, but said, "This is my fun ride."
At the far end of the show ground, Jim Costa of Harmony, RI had a well-used British-made Francis-Barnett dirt bike with a Villiers engine for sale. He guessed that the model year of the bike was 1959 or 1960, but couldn't say for sure.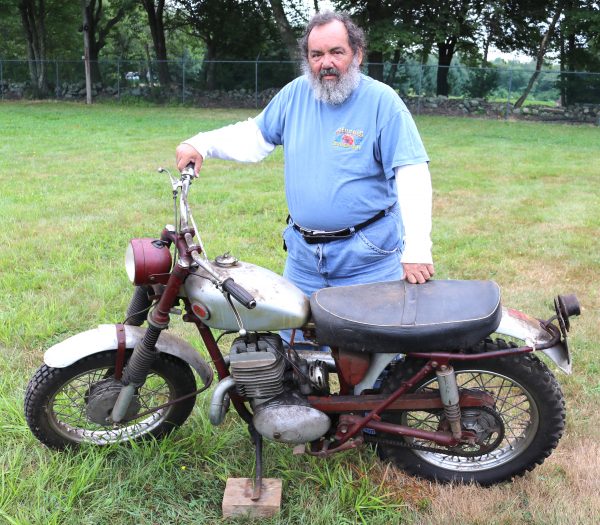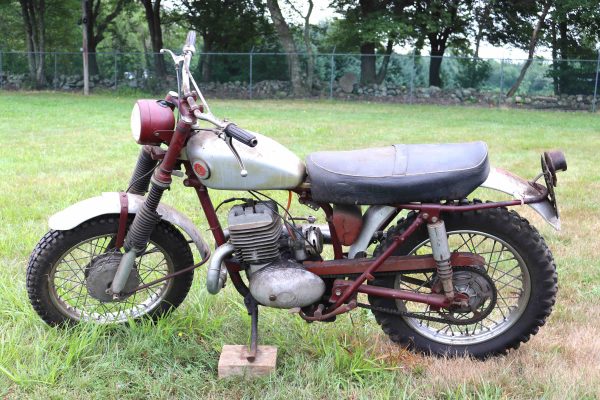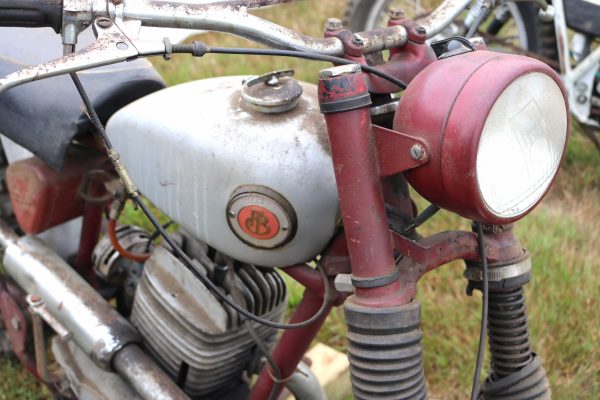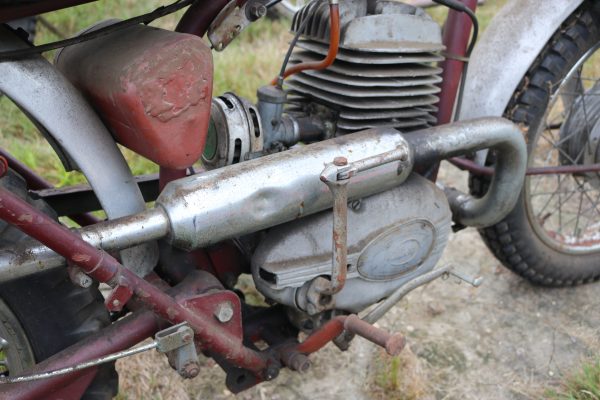 Costa acquired the Francis-Barnett in 1980 from his "adopted grandfather" who had been a "spur" Indian dealer before switching to selling lesser known dirt bike brands. At one point, the man needed money and Costa acquired it in a group of four or five bikes.
"It's 100 percent complete," said Costa, who was hoping to sell it for $1,500. "I'm 75 years old and I want it to go to somebody who knows what it is and wants it."
While occasional sprinkles replaced the sunny sky of Friday, Saturday's second and final day of the National Meet still attracted many vintage lovers. The judging building was full of a variety of antique models from all of the well-known brands.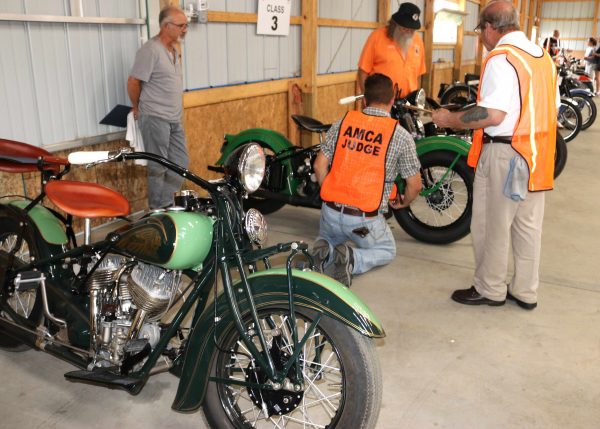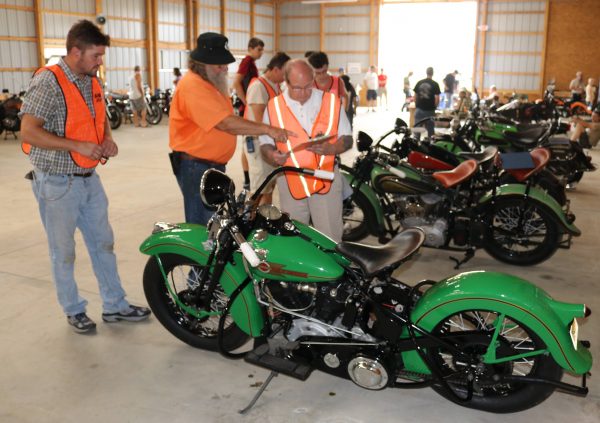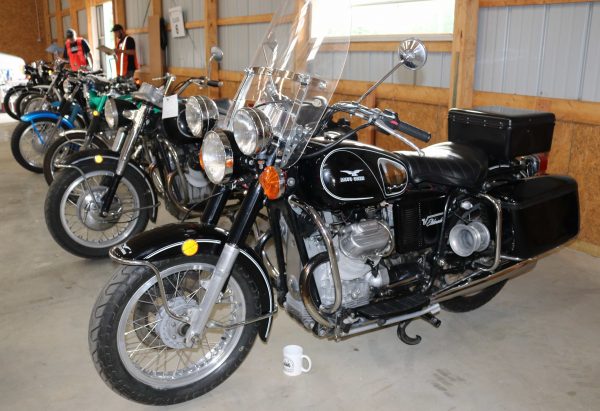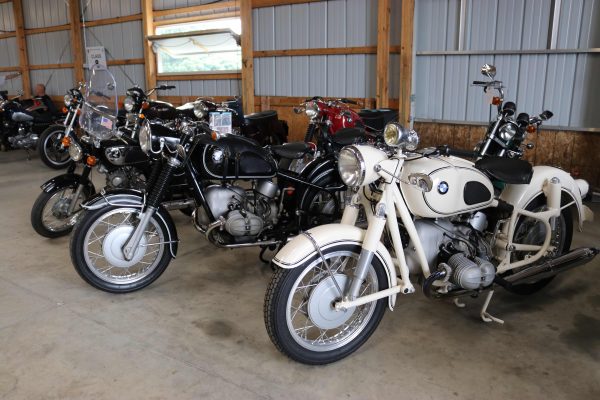 Around the grounds were dozens of other eye-catching models. Where else but at a show such as an AMCA-sanctioned National Meet can you see two Danish-made Nimbus models parked side by side?