NEW MILFORD, CT – It's not often that a 20-year-old motorcycle looks like it just rolled off of a showroom floor. It's even rarer for one to look even better than new. Mike Metcalfe's 2001 Kawasaki ZRX1200R Eddie Lawson Replica does, though, as the Waterbury, CT resident is fastidious with its upkeep.
Metcalfe bought the "Z-Rex" used from Redline Powersports in Winsted, CT about two years ago. It had 15,000 miles on the odometer. He has put about 4,000 miles on it since then. More than likely, his seat time has been eclipsed by the hours spent searching for and installing upgrades.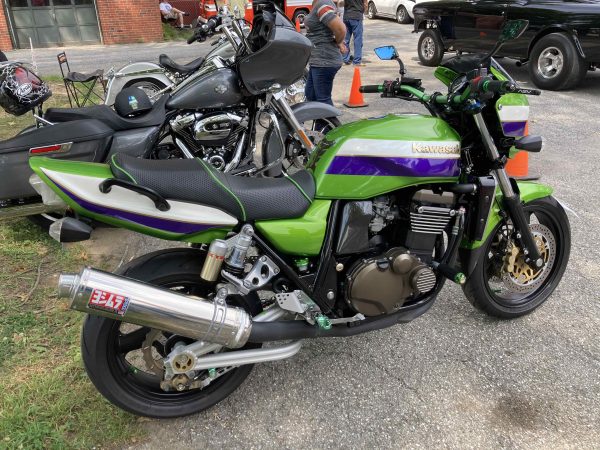 While it came with a customized seat and aftermarket exhaust, Metcalfe has tweaked the bike from front to rear. The turn signals got clear lenses and a steering stabilizer was added. A Renthal Fatbar in matching green replaced the stock handlebar. Green Puig grips were added as well as replacement levers, mirrors and foot pegs.
Other additions included carbon fiber fender extenders, a chrome chain guard and 90-degree valve stems, also in green. The process continues, too. On Saturday, Metcalfe added a new windscreen.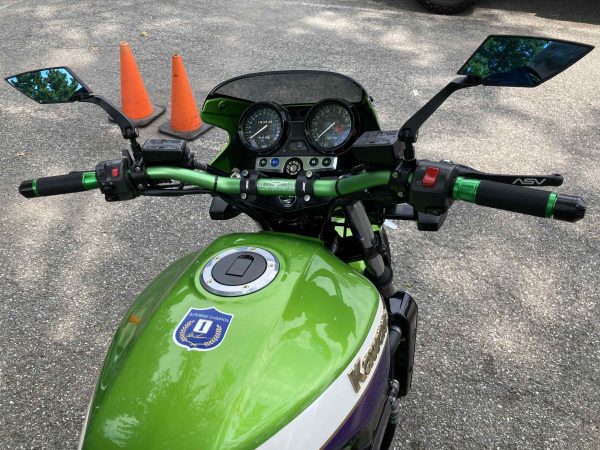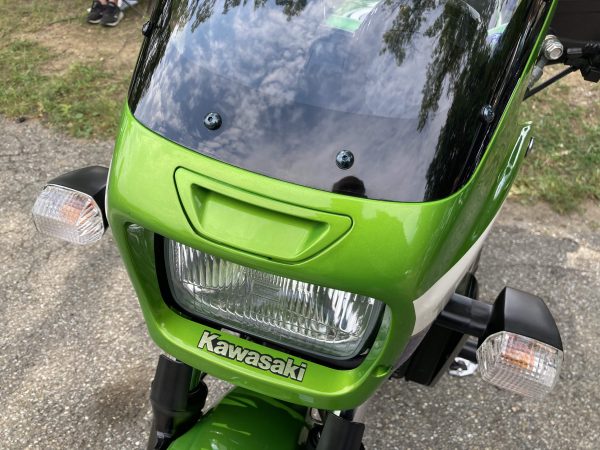 While chatting about the Z-Rex at a car and motorcycle show here on Sunday, Metcalfe estimated that he has spent $3,200 on upgrades. Some of them aren't instantly visible. Beneath the seats are some Eddie Lawson stickers that he imported from England for $50.
Metcalfe said he rides the bike "a couple of times a week if it's not raining." He also owns a "mint" 2006 Honda 919. "I don't know which bike I like more. They're both a blast to ride," he said.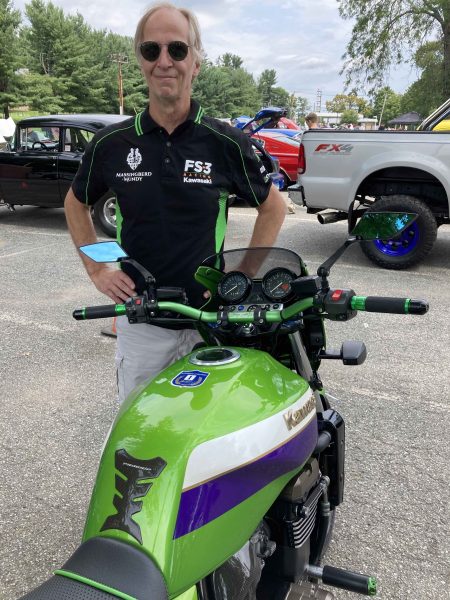 With the ZRX1200R being two decades old, Metcalfe is contemplating riding it less because replacement parts are becoming difficult to obtain. "I'm getting nervous because there are things that you just can't get now," he said.
Hello! If you enjoyed this story, please share it with other riders by clicking on the social media buttons below.