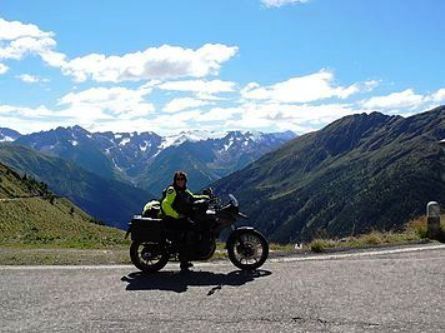 The headline on her last submission here back in early January used the word "Columnist" but that title now becomes official as Victoria Zandonella takes a more active role at RIDE-CT & RIDE-NewEngland. She has been an occasional contributor for two years.
Having learned to ride at age 10 on a Rupp minibike and the owner of a 2008 Yamaha XT250 and a 2005 BMW F 650 GS, Zandonella is the founder and organizer of the Northeast Dualsport Riders. Her passion for riding unpaved roads will bring an exciting added perspective to the website, taking readers where many riders never venture.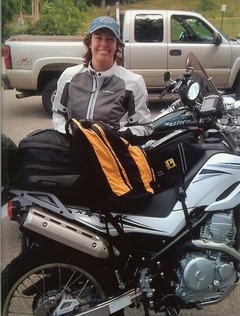 Zandonella is a native of Trumbull, CT and is a current resident of Bridgewater, CT. She got her "M" endorsement at age 16, but left riding in her late 20s. She came back after a hiatus of more than 20 years. She has just ordered a 2016 Zongshen / CSC RX3 Cyclone for dirt road touring, which should be in the stable by the end of March.
The holder of a B.S. degree in Business Management from Fairfield University, Zandonella has had a 20+ year career in the finance industry. She hopes to one day start an off-road touring business in the Northeast, possibly as soon as 2017.
Her current goal, though, is to become a successful Iron Butt rider. She's plans a Saddlesore 1000 – riding 1,000 miles in 24 hours – in mid-June. She has written about the challenge previously here and will take readers along for the grueling ride. Expect her to also write about interesting rides with great destinations and places to eat.