HARWINTON, CT – It wasn't a surprise really that the battery on my 1987 BMW R 80 RT was dead when spring arrived. I'd neglected to keep it on a Battery Tender throughout the winter, only plugging it in occasionally and for short periods of time. It was 33 months old and would have lasted longer had I had just been more attentive.
So, last Friday, I went out and spent $186 for a replacement, brought it home and attached the Battery Tender for what would be its initial charge, a process I was informed by the salesman should take eight to 10 hours.
If you own a charger model like mine, you know that a solid red light means it's charging and that solid green means the battery is fully charged. A solid red light and flashing green in combination means that it's 80 percent or more charged.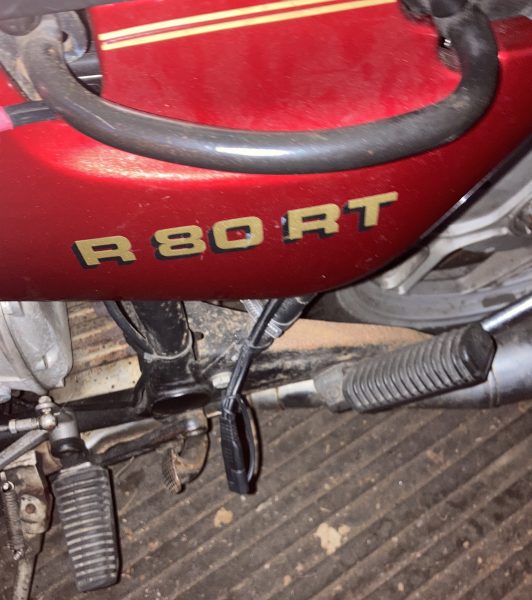 After about an hour or so, I went out to the garage to look at the Battery Tender and was surprised that it displayed a solid red and flashing green. No way could it have charged to that extent that quickly, a hint that something was amiss.
Five hours later, I returned a second time and was stumped by the arcade light show that greeted me. The the red and green lights were alternately flashing. What did that mean? A Google search returned some possibilities from the alligator clips being hooked up incorrectly to a defective battery. I unplugged everything.
On Saturday morning, I drove back to the dealer – a fair distance away with the round trip costing $25 in gas (for a two-trip total of $50) – and explained what I was seeing from the Battery Tender. The store ran a diagnostic and the battery came back as fully charged and in proper working order.
So what the heck had happened?
It took until Sunday afternoon before I managed to install the battery and it wasn't until Tuesday afternoon when I happened to stop by mechanic Tom MacBurnie's place and related what had happened that I received a plausible answer. Let me approximate the conversation, beginning with Tom's questions to me:
"How did you plug in the tender? Did you plug in the pigtail first and then insert the plug at the end of the electrical cord to the Battery Tender into the wall socket?"
I thought about it for a second and decided that I probably had done just that.
"That's the problem," said Tom. "Battery Tenders can be finicky. Always plug the tender in first before hooking up the pigtail."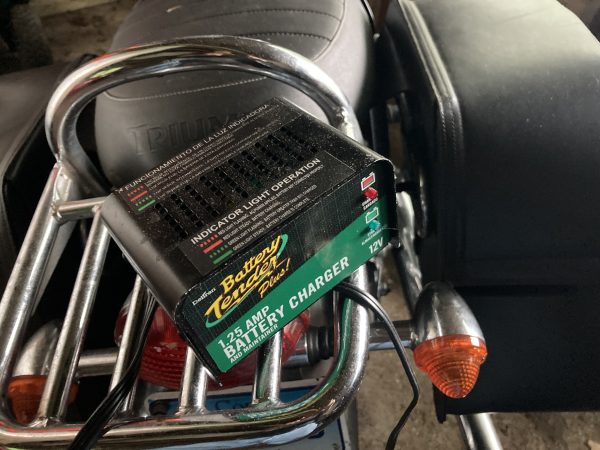 I came home and that night plugged in the Battery Tender and then hooked it up to the BMW. A solid red light appeared. A few of hours later the display showed solid red and flashing green. By Wednesday morning, the tender showed solid green.
I'm good to go. Now I just need to find some time to ride.
Hello! If you found this story useful, please share it with other riders by clicking on the social media buttons below.