EAST HADDAM, CT – He was best known for playing consulting detective Sherlock Holmes and he lived in an opulent, odd-looking castle above the Connecticut River.
Off-stage, actor William Gillette was a motorcycle enthusiast and a new video debuting today on the YouTube channel of the non-profit organization Friends of Gillette Castle State Park recalls his mishaps.
"The whole idea of the video was to say this was part of his life; that it was a hobby of his," explained Paul Schiller, seasonal park supervisor of public education at the state park, in a phone conversation Tuesday night.
Recalling Gillette's passion for motorcycles "adds an extra element (to his biography) and speaks to his personality," said Schiller, who is also vice president of the Friends of Gillette Castle State Park and who hosts the organization's video series.
The new video recounts two crashes that Gillette was involved in; the second occurring in 1925 when Gillette was 72 years old. He was knocked unconscious in a crash with a car on nearby Route 154.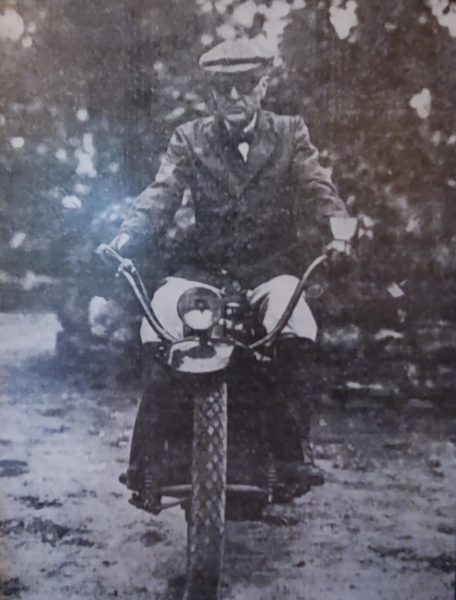 An August 10, 1925 story in "The Hartford Courant" reported that Gillette was "hurled" from his motorcycle, "was unconscious for many minutes" and had lacerations on his head and knee. The newspaper erroneously listed his age as 70. Schiller said the press routinely shaved two years from his age, but that he was born in 1853.
Gillette was cited for reckless operation. The ticket was nolled, however, when he appeared before a justice of the peace and proclaimed, "To be reckless is to be thoughtless and I never thought so quickly in my life," according to a later story in the newspaper.
Gillette was reportedly riding a Neracar when he crashed, a model that RIDE-CT & RIDE-New England detailed in a 2015 story about a 1922 Neracar owned by then-Connecticut resident Dave Perillo, who had loaned it to Gillette Castle to display.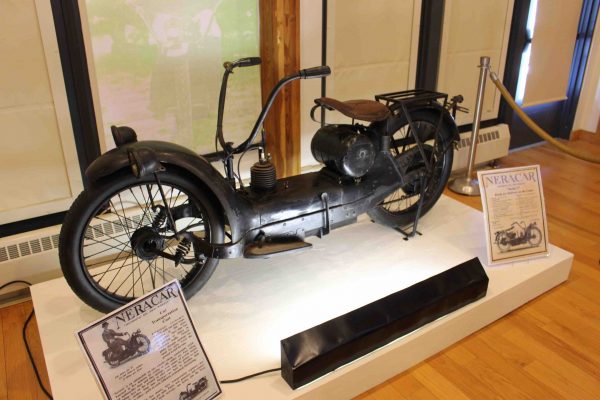 That story also told of Gillette's other crash on Sept. 17, 1918 when he was riding a Triumph down to the ferry dock below the castle and ended up in the Connecticut River.
Schiller is unable to say for certain what prompted Gillette to develop an attraction for motorcycles. "I think part of it is the mechanical aspect of it because he was very mechanically inclined. He was also a bicyclist so that might have been part of it," Schiller said.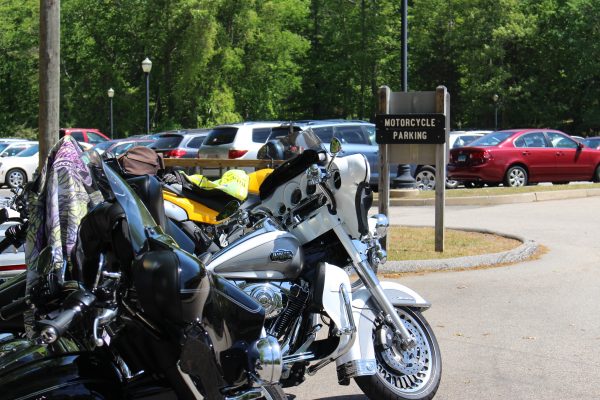 Gillette Castle State Park has long been motorcycle friendly and has been a favored destination of riders. The recent introduction of videos by the Friends of Gillette Castle State Park was prompted by the castle's closure due to the COVD-19 pandemic.
"The castle hasn't been able to open for tours," said Schiller. "It's a different way of being able to give tours."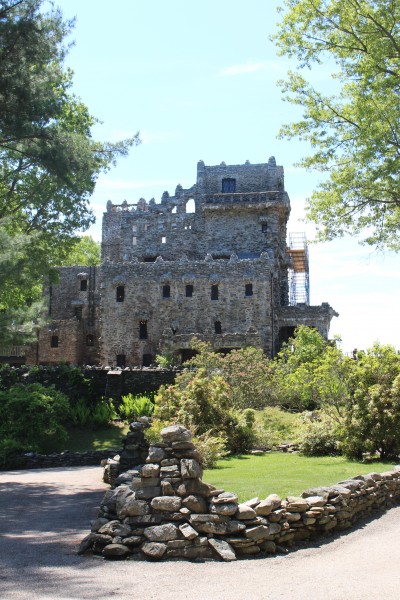 (Updated at 2:40 p.m. to correct Gillette's age.)
Hello! If you've enjoyed this story, please share it by clicking on the social media buttons below.