Over the decades, there have been numerous songs about either motorcycles or riding motorcycles.
There have been upbeat songs like "Little Honda," the 1964 hit by The Hondells that was written by Brian Wilson and Mike Love of The Beach Boys.
There have been raucous songs like "Born to Be Wild," the 1968 hit by Steppenwolf that was used the next year in the movie "Easy Rider."
There have been silly story tales like Arlo Guthrie's memorable "The Motorcycle Song" from 1967. Pickle included.
There have been country songs such as Merle Haggard's "Motorcycle Cowboy" in 2000 and annoying electronic songs like the Crazy Frog version of "Axel F" in 2005, which has more than 1.8 billion views on YouTube and 1.2 million dislikes.
And there have even been reverential songs like Richard Thompson's 1991 masterpiece "1952 Vincent Black Lightning."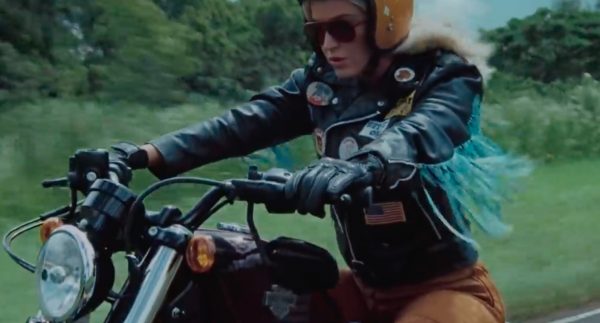 Where "Harleys in Hawaii" will fit on any list of best motorcycle songs may not be determined until years have passed, but Katy Perry's newest single has been getting some attention since its release in mid-October.
The official video for the song, which mentions the Harley brand seven times, has been viewed more than 14 million times on YouTube. It has also been streamed 20 million times on Spotify, even though it hasn't cracked Billboard's Hot 100 chart.
In the video, Perry is seen both riding a Harley-Davidson motorcycle and being a passenger on one with an on-screen lover. Perry was inspired to write the song during a tropical vacation with her fiancé, actor Orlando Bloom.
Just how valuable the song may ultimately be to Harley-Davidson is hard to calculate, but a "New York Times" story last week suggests the song may be worth "upwards of $40 million" in exposure. Perry represents two distinct customer targets for the company – she's young and female.
The official video was shot in early July with a local Harley-Davidson dealership providing the bikes, and Perry even learned to ride. She mentions it in a "Making of…" companion video.
The fact that "Harleys in Hawaii" hasn't been getting much chart traction may be due to the fact it's mellower than the pop songs usually associated with the singer, who has produced such hits as "California Gurls," "I Kissed A Girl," "Hot N Cold," "Roar," "Firework," and "Waking Up in Vegas."
Perhaps because of this, a second "vertical video" of "Harleys in Hawaii" was released last week. It shows Perry wearing a skintight, floral turtleneck outfit and seated on a Harley-Davidson.
Since Thursday, the new video has received more than 600,000 views.
Regardless of whether "Harleys in Hawaii" becomes a hit, it's a huge win for Harley-Davidson. Companies often have to work hard to place products in movies, TV shows and videos, and this one landed in its lap simply because Perry took a trip to Hawaii.