NEW HAVEN, CT – For the first time in the more than two decades, Connecticut is without an Aprilia dealer. New Haven Powersports in the Elm City is no longer selling the niche Italian line of sport bikes after having carried Aprilia since 1999.
Demands by Aprilia played into the breakdown in the relationship between Aprilia and New Haven Powersports. It comes four months after Hamlin Cycles in Bethel jettisoned Aprilia giving lackluster sales as the reason.
The exit of New Haven Powersports leaves only two Aprilia dealers in all of New England – Brockton Cycle Center in Brckton, MA and Seacoast Sport Cycle in Derry, NH.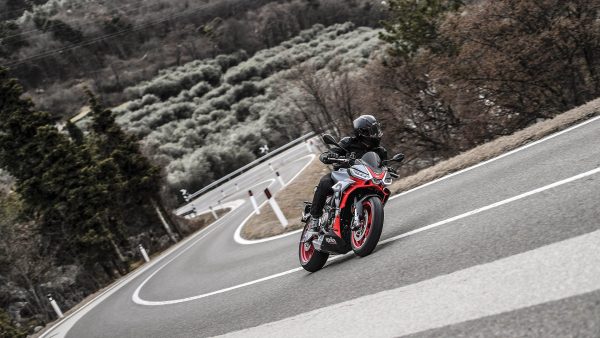 New Haven Powersports general manager Chris Green today cited rampant "anti-dealer" practices and unreasonable demands by the brand as precipitating the breakup. "We didn't want to (lose Aprilia). They keep coming out with these programs that are not dealer friendly," he said.
Green listed demands on stocking parts as well as new model inventory and replacement requirements for models that sold as examples of Aprilia's practices detrimental to dealers. He explained that, as one might expect, the dealer price for parts is significantly under the retail price, but "the only way you get (that price) is to take what they want you to take and the volume they want you to take."
Green added, "It's a huge friggin' number. If you don't do it, you only get a (lesser) discount."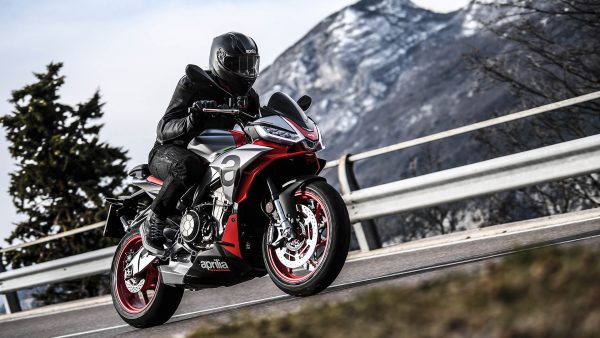 Aprilia is not a high volume brand. According to Green, New Haven Powersports sold only five Aprilia units in 2020, down from the 12 to 15 units it has routinely sold, but the company expected the store to take 25 bikes this year. He added that a dealer in Texas that sold 25 bikes in 2020 was told to take 75 this year.
"Auto-Ship" Another Gripe
Another complaint is that Aprilia has an "auto-ship" replacement policy; when a new model sells, a replacement is immediately dispatched to the dealer. That practice is not common in the industry.
The policy doesn't take into account the seasonal nature of motorcycling in some areas. It's one thing to get a replacement in spring with the riding and selling season ahead, but vastly different if the replacement model arrives in November.
"Instead of engaging the dealers, they just do a blanket policy," Green said. "They're not even willing to negotiate or bend. It's ruling by an iron fist. It's unlike any other brand that we deal with." New Haven Powersports is also a Ducati, Kawasaki, Suzuki, Piaggio and Vespa dealer.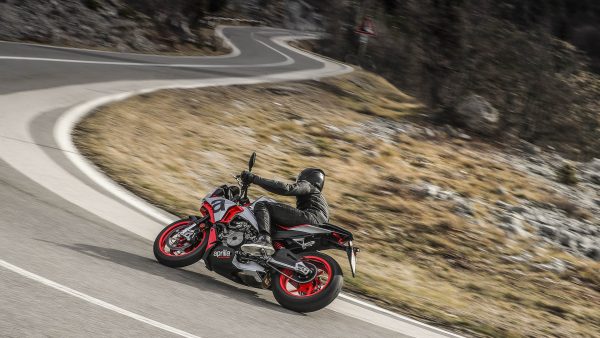 Green isn't alone in his dissatisfaction. Aprilia's practices have "got everyone in an uproar," he said, referring to the national dealer lineup. Aprilia's website lists a total of 68 dealers in the U.S. 
Indeed, the lineup of U.S. dealers appears to be crumbling with other stores shedding the brand. They include Vespa Brooklyn/Manhattan in New York, which stopped selling Aprilia products roughly three months ago, and Windy City International Cycle in suburban Chicago.
Aprilia Made Aware Of Problem
Aprilia has been made aware of mounting dealer dissatisfaction. In a letter last month to Piaggio Group president Mario Di Maria in New York, an Aprilia dealer in another part of the country charged that the brand's parts program "is unacceptable and will ultimately draw resentment and poor support for the Piaggio brands."
In the communique, which has been posted on the Aprilia Forum website, the owner stated that "this program forces dealers to purchase possibly unwanted and unneeded items based only on their previous years' motorcycle sales. At that point the dealer will receive the worst parts margins in the motorcycle industry."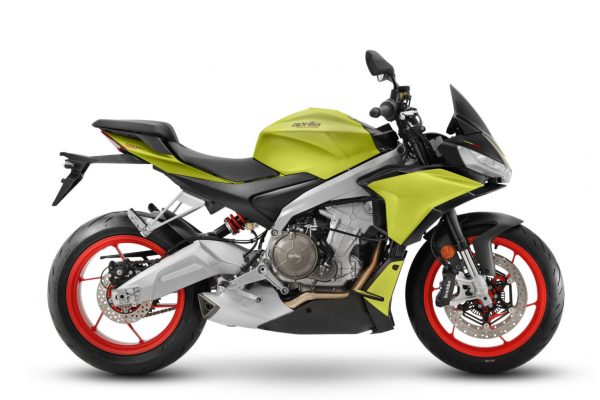 Product quality is not an issue with dealers. Aprilia motorcycles are considered to be exceptional, and New Haven Powersports wanted to continue selling them. However, in a showdown over the company's programs, Aprilia ultimately decided to pull the franchise.
"We didn't want to lose Aprilia. They didn't want to do anything. We basically said if you want to terminate us, terminate us," Green said.
Dealer Attrition Likely To Continue
Dealer attrition may continue for Aprilia. RIDE-CT & RIDE-New England hears that one other multi-line dealer in the Northeast has initiated proceedings to dump Aprilia (as well as Piaggio/Vespa), although that store's decision is reportedly due to a desire to focus on higher-profile brands in its portfolio.
Green predicts that the loss of more dealers will indeed be the case. The question now is whether Aprilia ultimately alienates so many dealers that its status in the country becomes sufficiently shaky that it can no longer justify a presence.
In a post on an Aprilia Forum, he wrote this morning, "Piaggio has no interest in how the US dealers operate and just care about wholesale numbers of units shipped to the dealers. I expect you will see more dealers drop the line if things don't change."
Aprilia is owned by Piaggio Group, which also makes and sells Moto Guzzi motorcycles and Vespa and Piaggio scooters. For a niche brand like Aprilia, losing dealers by alienating them certainly isn't the way to sell more bikes, and it's definitely not a good look in terms of the brand's reputation with the motorcycle-buying public.
Updated: 3/18 at 9:15 p.m. to reflect that Brockton Cycle Center in Brockton, MA also sells Aprilias, leaving New England with two Aprilia dealers, and again on 3/18 at 9:35 p.m. to reflect a total U.S. dealer lineup of 68 stores.
Hello! If you enjoyed this story, please share it with other riders by clicking on the social media buttons below.
(Photos of Aprilia Tuono 660 courtesy of Aprilia)