DANBURY – Motorcycle dealership owner Bruce J. Bemer has rejected a Danbury Superior Court judge's offer of a plea deal in a sex trafficking case that could have spared him prison, opting instead for a jury trial that will have him facing up to 30 years behind bars, if convicted.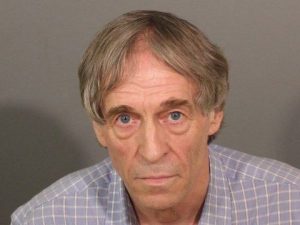 Judge Susan Reynolds on Wednesday gave Bemer the opportunity to withdraw his not guilty plea on charges involving a sex trafficking ring and instead receive a suspended sentence and probation. Bemer, however, elected for a jury trial.
Bemer, who owns New England Cycle Center in Hartford and two other stores in southern New England, was arrested last March in connection with a sex trafficking ring that involved young men with mental illnesses. The Glastonbury resident has been free on $500,000 bail.
Besides owning New England Cycle Center, Bemer owns Springfield Motorsports in Massachusetts and Columbia Motorsports in Columbia, CT. He also owns Bemer Petroleum Corp. and New London-Waterford Speedbowl. The three motorcycle dealerships sell Kawasaki, Suzuki and Yamaha motorcycles.
Attorney Anthony Spinella, who is Bemer's defense attorney, told the "Hartford Courant" that the state's case is weak. "First and foremost, the alleged plaintiffs have severe mental health and drug problems, " Spinella said. "We think that's seriously going to impede their credibility."
Spinella added that two of the victims have died and others have been in and out of jail since Bemer's arrest. "Their case is getting weaker by the day," Spinella said.
Bemer is accused of patronizing a prostitute and conspiracy to commit human trafficking.
Lawyers representing the victims, who have filed civil suits against Bemer, told the newspaper that they were shocked that a plea deal wasn't taken.
The "Courant" reports Bemer has agreed to put aside $25 million in assets to cover his potential liabilities. The civil suits accuse Bemer of sexually assaulting teenaged boys on numerous occasions going back 20 years.
– By Bud Wilkinson