HARTFORD – A bill introduced Wednesday by the General Assembly's Transportation Committee would, if passed, make it mandatory for motorcycle operators and their passengers under the age of 21 to wear a helmet in Connecticut.
Current law requires helmet use by anyone on a motorcycle under the age of 18.
Hearing Now Set For Friday
A hearing by the Transportation Committee on S.B. No. 148 is now set for 11 a.m. on Friday (Feb. 28) in Room 1E of the Legislative Office Building. It was originally on the agenda for a public hearing on Wednesday (Feb. 26) but was moved.
Also on the hearing agenda is discussion of Committee Bill No. 5139 which would increase the maximum fine for operating a snowmobile or ATV at an unreasonable rate of speed of negligent manner to $1,000 from $250.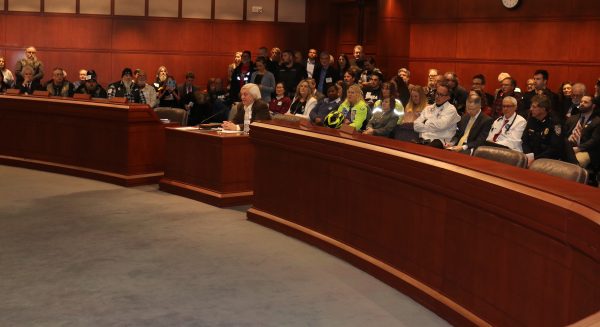 The minor change in the existing helmet law isn't expected to be as controversial as last year's attempt to impose a universal helmet law, which had opponents and advocates packing the hearing room.
CMRA Didn't Oppose Identical Bill Last Year
Speaking against that proposal was the Connecticut Motorcycle Riders Association while backing it was a new group called Heads First – CT, a group made up of health care professionals, law enforcement, safety experts and riders.
Last year's bill got nowhere, but another bill that would have required all riders under 21 to wear a helmet did made it out of committee and, notably, was not opposed by the CMRA.
If passed into law, the change in the helmet provision would go into effect on Oct. 1.