HARWINTON, CT – It sounds ridiculous given the model's shoddy reputation. Of all the vehicles that have come and gone over the years, close to 30 if motorcycles are included, it's a limited edition 1973 Chevrolet Vega GT that I wish was still in the garage.
No, it wasn't as reliable as the Honda Accord, as durable or good in snow as the Subaru Outback, as sporty as the Mazda Miatas or as rock-solid as the Mercedes-Benz 300SD, but it was my first-ever new car. It was the summer of 1973. My grandfather had passed away, left me a little money and I was itching to get rid of the thoroughly undependable 1969 Fiat 850 Spyder two-seat convertible that I was driving.
It Just Called My Name…
One day, driving down South Main St. in nearby Torrington, I spotted a bright orange Vega GT sitting on the showroom floor at Zele Chevrolet. It had a broad white stripe from front to rear, matching orange carpeting, off-white vinyl seats and a four-speed manual transmission. An accent plate on the door handles noted that it was a "Millionth Vega." I had to have it.
With my parents' blessing, I bought it. I'm guessing they figured it would have a better chance of getting me back and forth to college in Ohio. The Fiat certainly couldn't.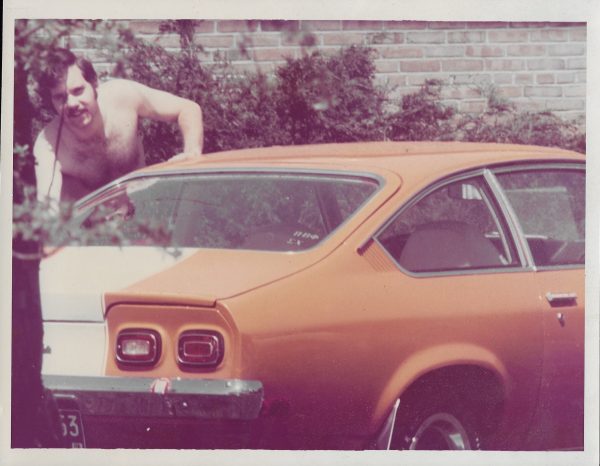 The Vega was a prime example of the products being churned out by Detroit at the time. The paint had a sandpaper finish in spots, there were sharp edges and the body parts didn't fit together perfectly. It did handle well, though, and what it lacked in power, it made up for in flashiness.
The Model Marked A Milestone
The "Millionth Vega" was built to mark Chevrolet having built one million of the subcompact. The "Millionth Vega" was a hatchback coupe with a rear seat that folded down. It was powered by a 140-cubic-inch, four-cylinder engine with a newly developed aluminum block. Only 6,500 or so copies of the "Millionth Vega" were produced.
I added a personalized "BUD 53" license plate and used it for my final two years of college. A classmate and I drove straight from Delaware, OH to Daytona Beach, FL for spring break our senior year. We even ventured to Fort Lauderdale and as far south as Duck Key to visit another college friend.
However, we'd miscalculated the drive time to the Florida Keys and arrived in the middle of the night. Figuring her parents wouldn't appreciate being disturbed, we found a quiet cul-de-sac in a new construction area. My friend got in the rear and I bedded down under the rear of car to nap for a few hours. It wasn't long until a police officer showed up to roust us. He was a nice guy, though, and when we explained the circumstances and were able to actually provide the name of a homeowner, he allowed us to go back to sleep.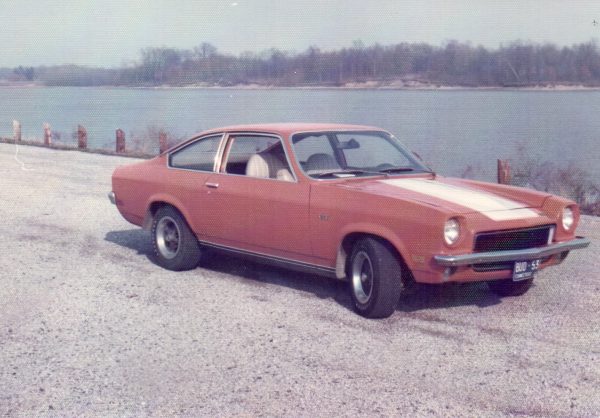 The Vega GT lasted for three years and was replaced in 1976 by a 1976 Ford Mustang II coupe, another maligned model of the era. It was powder blue with a white vinyl top with sun roof. The Ford dealer had a leftover 1975 Mustang II fastback as well, but it was bright orange and it was time for a change in hue.
Vega A Relic Of The 1970s
Chevy's Vega lasted seven model years – 1971 through 1977 – and more than two million were ultimately built. While the model received awards, including "Motor Trend's" Car of the Year designation in 1971, the Vega is mostly remembered for being plagued by quality issues.
Maybe because I never beat on it, maybe because it was relatively cared for, maybe because I was just lucky, but the Vega never gave me a problem. Then again, maybe I didn't keep it long enough. Wish I had it now, though, as it certainly is worth more now than what I paid for it.
Hello! If you enjoyed this column, please share it with others by clicking on the social media buttons below.