HARTFORD, CT – Members of the motorcycle riding community who advocate for choice when it comes to helmet usage can once again breath easy. The Transportation Committee at the Connecticut General Assembly removed a provision from a bill that would have made universal head protection mandatory before voting the bill out of committee.
In a 28-8 vote Wednesday, the committee voted in favor of substitute version of H.B. 7140 that failed to contain any reference to helmet use, a victory for those who proclaim "Let Those Who Ride Decide" and for the Connecticut Motorcycle Riders Association, which has opposed helmet legislation for decades.
However, also getting voted out of committee on a 30-6 vote was H.B. 6161, which would require all riders under 21 years of age to wear a helmet. That bill, which wasn't opposed by the C.M.R.A., now goes to the House for consideration. Under current law only riders under 18 must wear a helmet.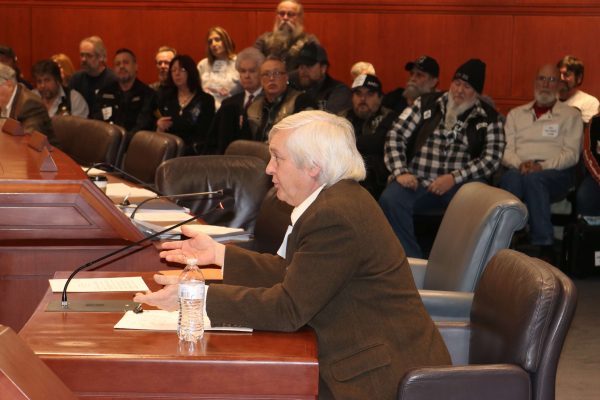 While the helmet debate at the state legislature was overshadowed by other issues this session, most notably the reintroduction of tolls on some roadways, it did generate passion among riders.
For the first time, a coalition called Heads First Connecticut and made up of health professionals, law enforcement, safety experts and a sizable number of riders testified in favor of a universal helmet law at a hearing in February.
The rise of that group signals a shift in attitude among the overall riding community toward head protection legislation and suggests that the contentious issue will likely continue to be debated in the future.
Heads First Connecticut organizer Paul Siciliano today reacted to the Transportation Committee's action saying, "It's unfortunate that lawmakers settled for H.B. 6161. Not only does it not go far enough, it's absolutely unenforceable. They had the power to save lives and money, and they missed both."
Siciliano is a Motorcycle Safety Foundation-certified instructor with the Connecticut Rider Education Program, a year-round rider and a columnist for RIDE-CT & RIDE-NewEngland.