SIMSBURY, CT – A motorcyclist from Bloomfield, CT has launched a motorcycle group for the LGBTQ community in Connecticut and western Massachusetts, and the club is already experiencing start-up pains.
Kris Busini has been promoting the "Rainbow Riders Motorcycle Club" for the past month on a Facebook page and held an initial organizational meeting Sunday morning at the Harvest Cafe and Bakery in Simsbury.
Joining Busini were Roy Farrell, also of Bloomfield, and Anna Sunschauer of South Deerfield, MA.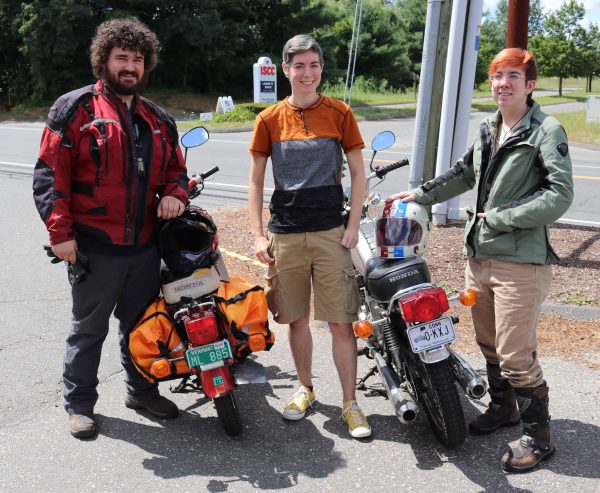 "You have a picture in your mind what a motorcycle rider looks like and it doesn't include queer people," said Busini in explaining why the club was founded.
However, Busini abruptly changed the group's name today to the "Rainbow Riding Club," explaining on Facebook that "There is a huge amount of somewhat scary and potentially violent politics associated with labeling oneself a Motorcycle Club."
The renamed Rainbow Riding Club is taking an incremental approach to building membership. The first goal is to identify potential members. Said Busini, "Are there queer people who are out there who are riding solo? Where are they?"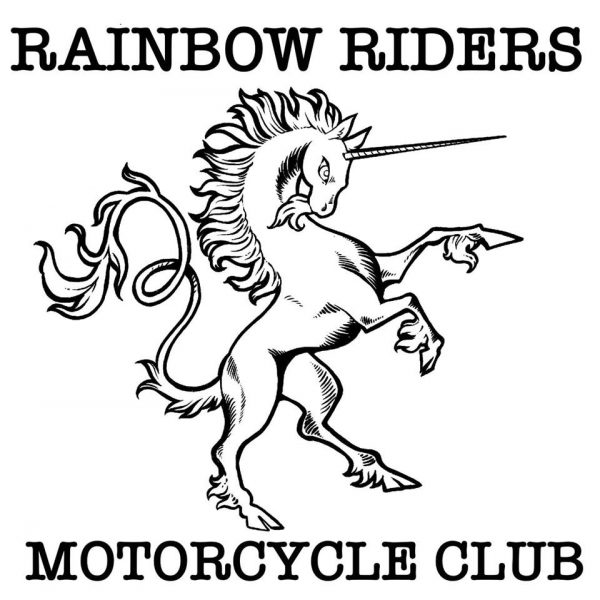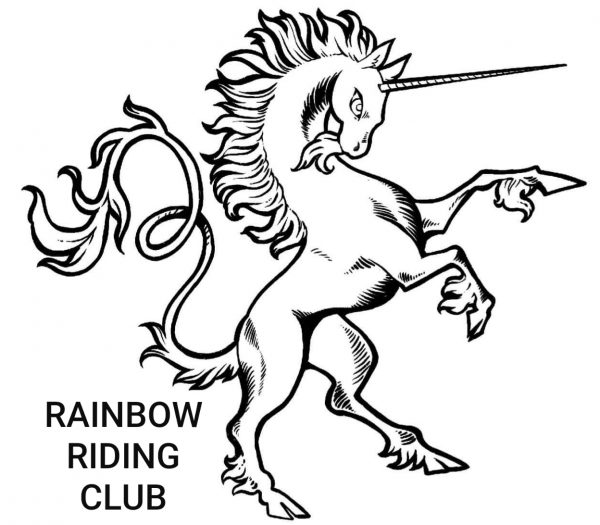 Other goals include providing resources to LGBTQ riders and bridging the gap between "traditional and non-traditional riders."
Busini, who has been riding for five years and owns a 1975 Honda CB200T, noted that a long-ago image of bikers is grounded in violence. "Hells Angels is the first group you think of. I want to pivot away from that and carve out a space for queer people and anybody who wants to ride who has found it impenetrable in the past or intimidating."

Busini hopes to bring more LGBTQ people into riding. "There is a fear and the fear is why I started the club."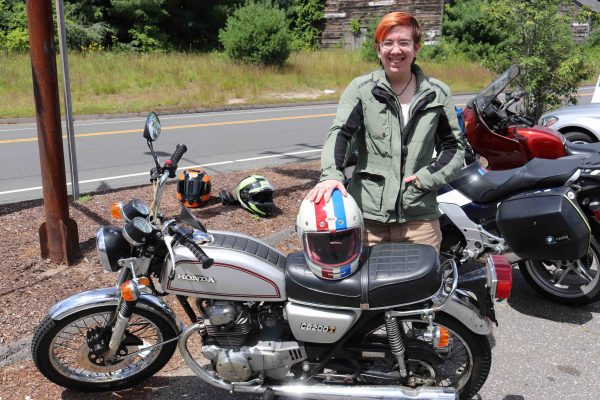 Busini doesn't discount that the club may face blowback from some members of the motorcycle community by its very existence. "It's something I'm going to have to face and I'm prepared for it."
Yet it isn't an overriding concern. "What are they going to do? Be mad at me on the internet?"
Busini's hope is that the Hartford, CT-based Rainbow Riding Club creates better understanding between the LGBTQ and straight communities. "The biggest boundary is fear on both sides."
The club has now launched a fund-raising page on Patreon to raise money for a website.