WATERBURY, CT – After an absence of two years because of the COVID-19 pandemic, Doc's Motorcycle Parts revived its annual customer appreciation day and bike show on Sunday, drawing hundred of riders who came to enjoy a variety of noteworthy models and to stroll in the sunshine and scarf free hot dogs.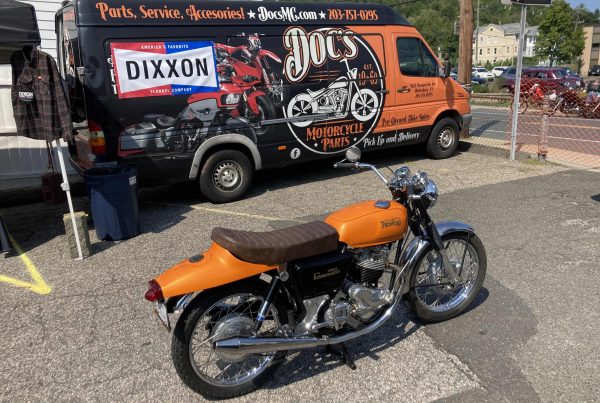 "Lots of bikes, lots of people. This a real good crowd. Definitely over 1,000 people," said show host Mike D'Occhio. "Very good variety; foreign, domestic, old, new."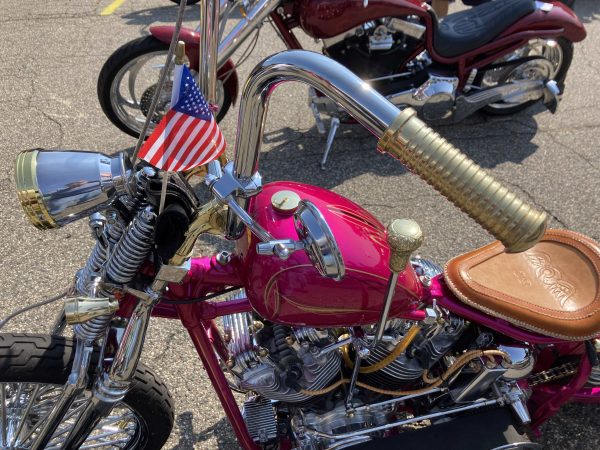 The parking lot was awash with color as customized and restored model dominated the show entries. While there were many vintage Harley-Davidsons, models from Europe (notably England and Germany) and Japan could also be seen.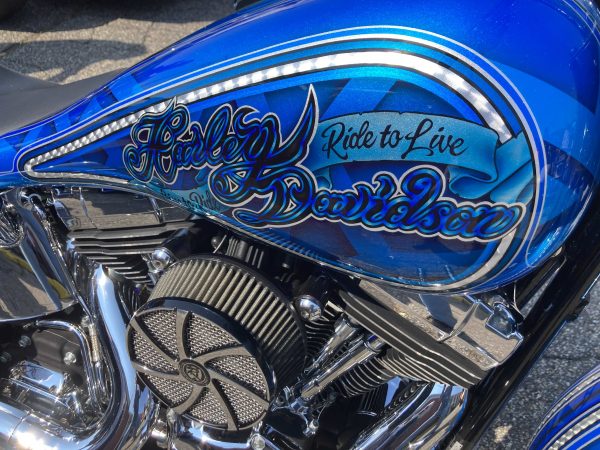 "We haven't had any events for two years. Great to be back, great turnout," said D'Occhio, who said spectators were unnecessarily thanking him for bringing back the show after skipping 2020 and 2021. "This is customer day. We're thanking them."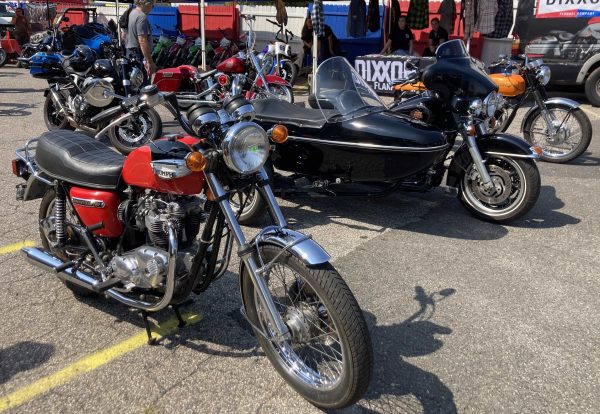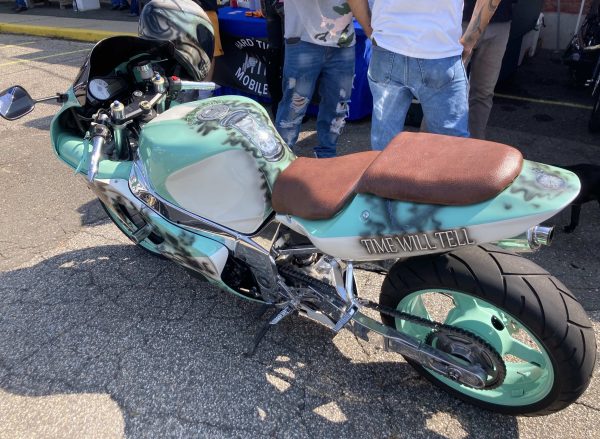 Rich Nelson of Bantam rode in on a peacock blue 1949 Harley-Davidson Panhead that he's just spent months restoring. "All original sheet metal," said Nelson, who disclosed it was "boxes of parts" when he initially acquired it. He rode it for a while before tackling the do-over.
Nelson had only gotten the Panhead on the road the day before. "I had it apart for about a year," he said, reporting that an oil leak and a faulty rear brake had to be dealt with before he was able to ride it to Waterbury.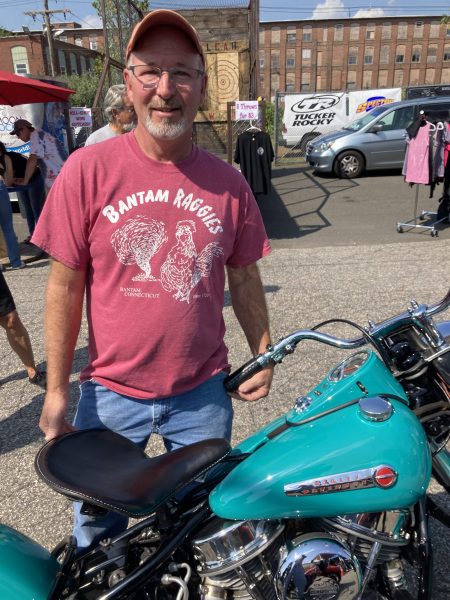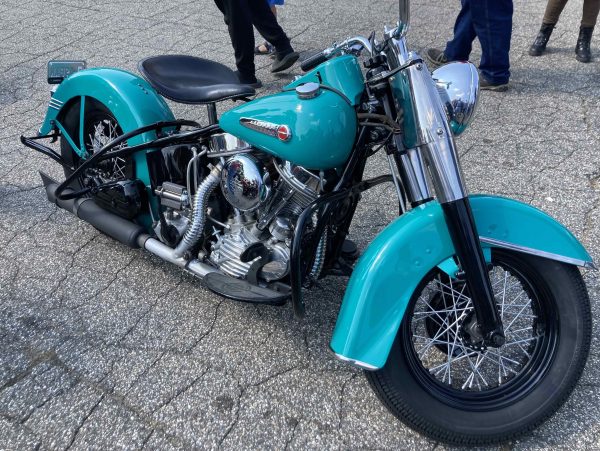 (RIDE-CT & RIDE-NewEngland previously wrote about Nelson in August 2021.)
With Thomaston Avenue lined with bikes for much of the day and the parking lot filled with folks inspecting the show entries, it's safe to say there was a pent-up demand for the show staged by Doc's – even it meant D'Occhio had to sometimes engage in janitorial duty by taking out the garbage.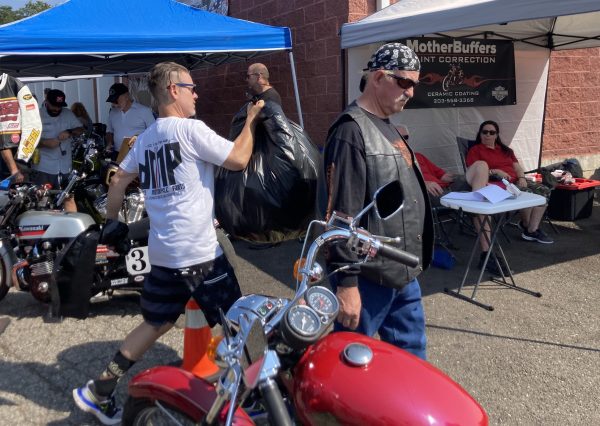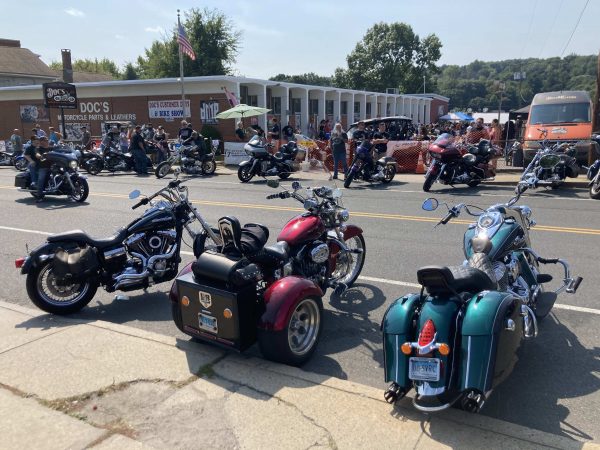 A few more pictures…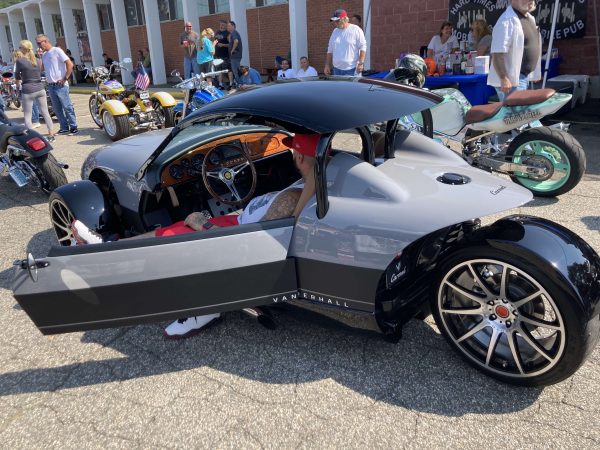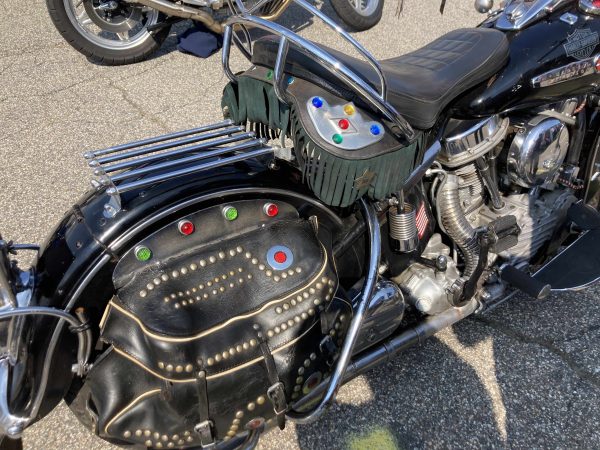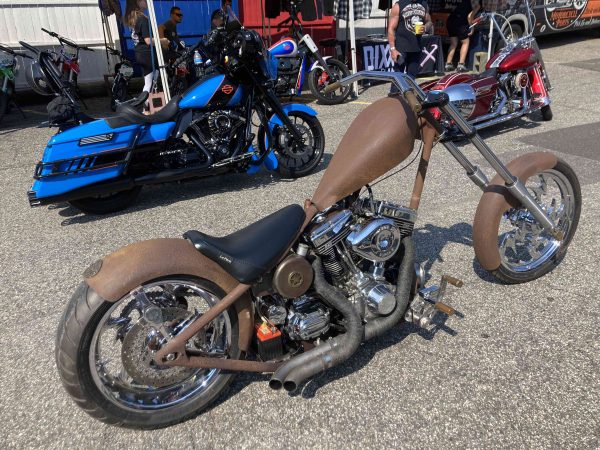 Hello! If you enjoyed this story, please share it with other riders by clicking on the social media buttons below.