WEST SPRINGFIELD, MA – With only two weeks until the Springfield Motorcycle Show, a new "no colors" policy being mandated by the Eastern States Exposition is putting the future of the long-running winter attraction in jeopardy.
This year's show is set for Jan. 18 and 19, but promoter Doug Sousa said this evening that it may be the last because of the sudden policy edict that prohibits the wearing of colors as well as the selling of club and gang related materials.
Sousa's Outdoor Sports Expo Group has rented an exhibit hall and staged the annual show for the past 14 years.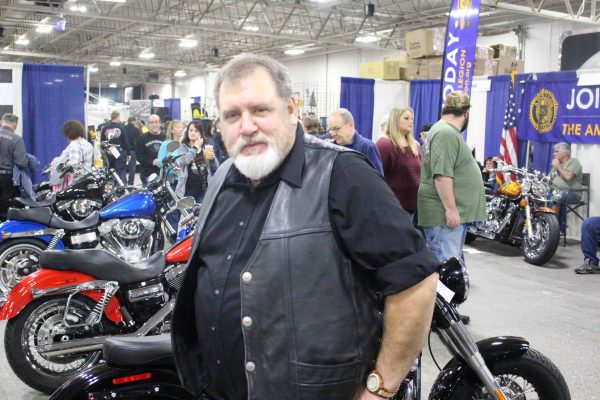 Sousa said he was blindsided by the new policy a couple of weeks ago. However, it wasn't until Friday morning that the Eastern State Exposition provided him with detailed language of the policy.
"We respectfully prohibit the wearing of colors or the selling of club and gang affiliated paraphernalia on our grounds. We humbly ask for your cooperation and support of our private property policies," stated the message from the Eastern States Exposition.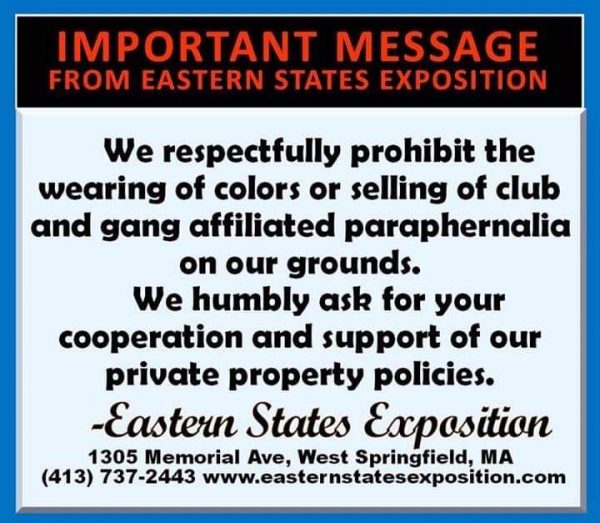 Sousa said his landlord's goal is to keep out outlaw motorcycle clubs, but noted his family friendly show has always been trouble-free. "They're trying to solve a problem that doesn't exist," he said.
Not only will the policy prevent attendees from wearing clothing, primarily leather vests, that bear the markings of such nefarious clubs as Hells Angels, it also applies to such clubs as the Jarheads (made up of U.S. Marines), the Christian Motorcyclists Association, the Blue Knights (made up of law enforcement officers) and even H.O.G. chapters.
"They're painting everyone with this broad brush," said Sousa.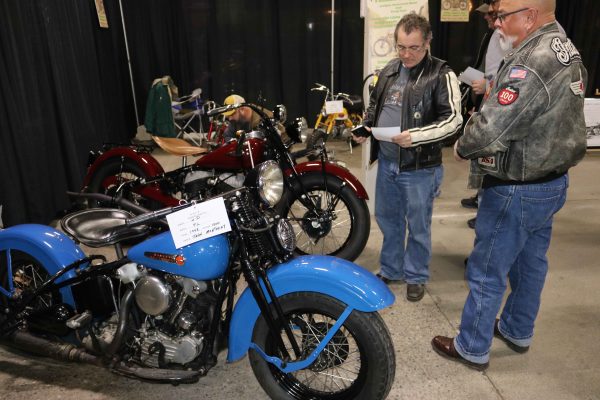 In an attempt to get the word out, Sousa posted a notice on the new policy on the Springfield Motorcycle Show's Facebook page on Friday afternoon. He got immediate blowback and removed it within a few hours after it was misinterpreted that the policy was his doing and people began threatening to boycott this year's show.
"It's blown up in a lot of different areas," he said.
Sousa refrained from getting into more detail about the situation because he also promotes the Springfield Sportsmen's Show in February at the Eastern State Exposition, which has run for 37 years. That show is his company's major revenue producer, while the motorcycle show doesn't always make money. "We have lost more money than we have made over the years," he said of the motorcycle show.
He did question the need for the "no colors" mandate given the motorcycle show's track record and the fact it appeals to a broad cross-section of riders, and he projected it could have a negative impact on attendance. "This is our life and this is our living," he said.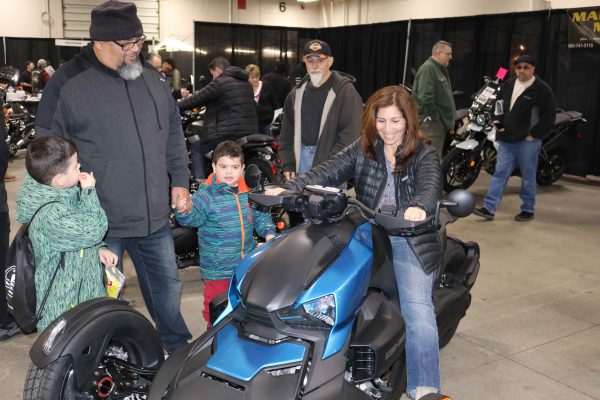 Sousa said the Eastern States Exposition plans signage warning of the "no colors" policy. He reported that several motorcycle clubs have signed up for display space at this year's show, including the Christian Motorcyclists Association, B.A.C.A. (Bikers Against Child Abuse) and some veterans groups.
Asked what he will do if members of those clubs show up at the show's entrance wearing colors, Sousa replied, "I'm not going to do anything. It's not my job."