BRISTOL, CT – A lifelong Harley-Davidson rider from Harwinton, CT today became the first owner in New England of the company's debut electric model. John Birden rode his new LiveWire home from Yankee Harley-Davidson as the sun was beginning to set.
"It feels awesome. It really does. It's been a long wait," said Birden of the sporty black motorcycle. "It's been a long wait. It's well worth the wait."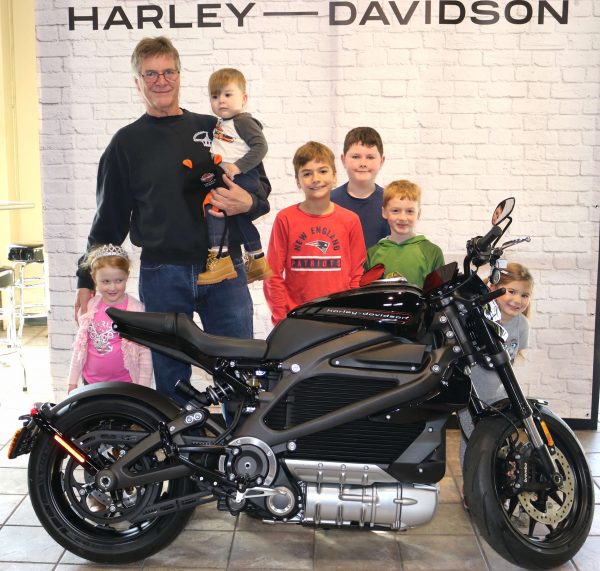 Birden ordered the LiveWire, which has a $29,799 price tag, back in January – just days after Harley-Davidson announced that the model would go into production.
It was nearly 5½ years ago, in June 2014, that the company announced that it was a developing an electric motorcycle.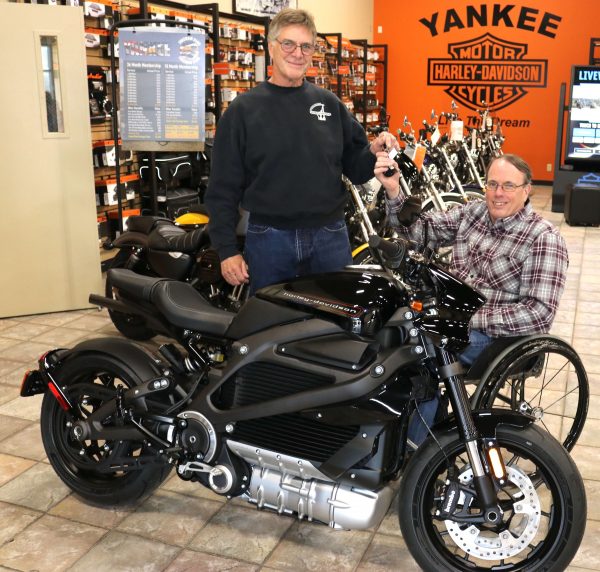 "This is the beginning of the future for Harley," said Mike Keehan, general manager and co-owner of Yankee Harley-Davidson, after handing the fob over to Birden. "You start it and you can't even hear it because it's silent."
Harley-Davidson had some hiccups along the way in getting the LiveWire to market. Production at the factory in York, PA was halted for a few days last month due to a "non-standard condition" involving the charging system on one bike. That delayed getting the bike to dealers.
"They did it right. Our quality control was on top of the whole situation," said Keehan. "We waited a little while for it, maybe an extra month or two, but I think Harley got it right, right out of the gate."
For Birden, taking delivery involved getting an app on his phone and then linking the phone to the bike. The process took a little while. He was assisted by sales associates Josh Van and Dee Ferro, who sold him the LiveWire.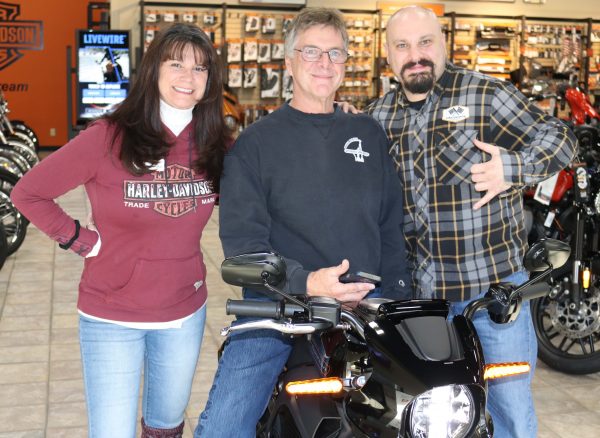 Buying a LiveWire was a natural progression for Birden. "I've had Harley-Davidsons since I was 18. I've always followed them," he said.
"I've been watching the electric stuff as the stuff was developing, and I saw this on the market and said I had to have one. When I found out I could be the first one in Connecticut to have one, I had to have it. I ended up being the first one in New England to have one."
(RIDE-CT & RIDE-New England accompanied Birden on his ride home, shot some video and got some impressions from him along the way. They'll appear in the RIDE-CT column in the "Republican-American" newspaper and at rep-am.com on Nov. 30 and later on this website.)