NEW YORK – The exhibit floor at the Progressive International Motorcycle Show will be a bit barren next month as big-name manufacturers have abruptly abandoned the annual show after years of participation, leaving riders with far less reason to attend.
Ducati, Indian and Triumph will be the biggest OEM absentees from the Dec. 6-8 show at the Jacob K. Javits Convention Center. Their departures, along with others, is a severe blow to what has traditionally been a much-anticipated show.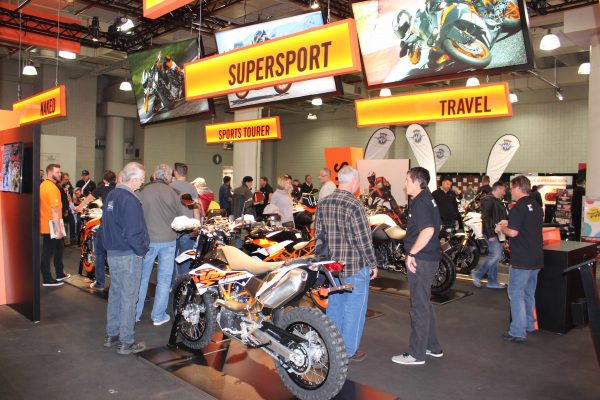 Also absent among recent participants will be KTM and MV Agusta as well as Aprilia and Moto Guzzi, unless local dealers bring some models. That's nearly half of best known manufacturers that have bailed out on what has been the largest motorcycle show in the Northeast.
Sticking with the show are BMW, Harley-Davidson, Honda, Kawasaki, Royal Enfield, Suzuki and Yamaha, along with electric motorcycle builders Energica and Zero, according to the exhibitor's list on the show's website.
The aforementioned absentees are noticeably not on the list. With new models being the biggest attraction of the show, giving riders the opportunity to throw a leg over them, losing Ducati, Indian and Triumph could significantly crater attendance.
RIDE-CT & RIDE-New England learned late today that three Indian dealers in the Northeast have banded to together in the wake of Indian's vanishing act to rent booth space and will bring some new models from their respective inventories.
The high price of display space and changing marketing strategies are the reasons for the manufacturers bailing out. That's the case with Ducati.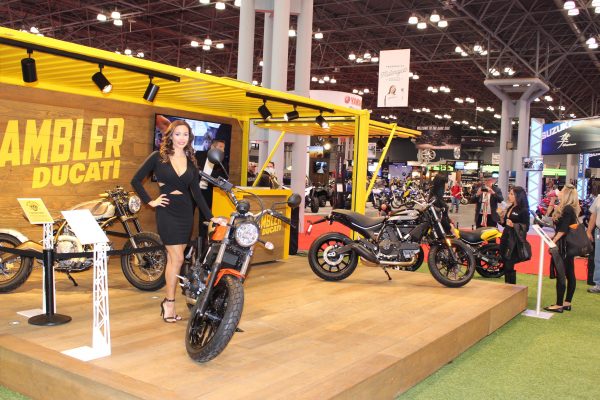 "It's getting too expensive and they feel they can use their marketing budget in a better way," Duane Alexander, sales manager of Ducati dealer Hudson Valley Motorcycles in Ossining, NY, wrote in an email this morning that verified Ducati's absence.
RIDE-CT & RIDE-New England contacted Alexander after not getting a response to two emails sent to Ducati, which has traditionally had expansive displays. Ducati also skipped the show in 2017.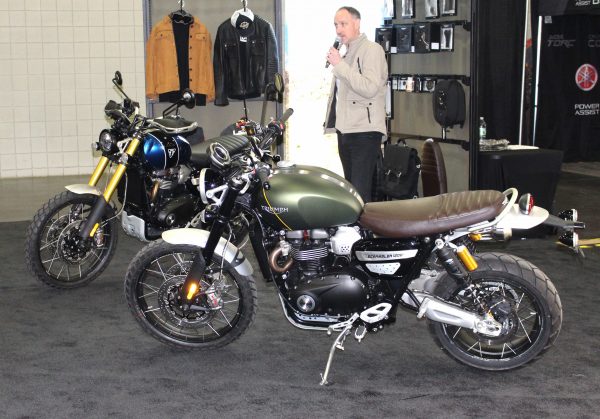 The same is true with Triumph. "I can confirm that Triumph will not be attending this year's IMS show in New York," wrote Triumph's marketing director, Adam VanderVeen, in an email.
"While cost is a consideration, there are several contributing factors to Triumph not having a corporate presence this year. We're always adjusting our marketing strategies, and will re-consider our attendance and returning to these shows after this season."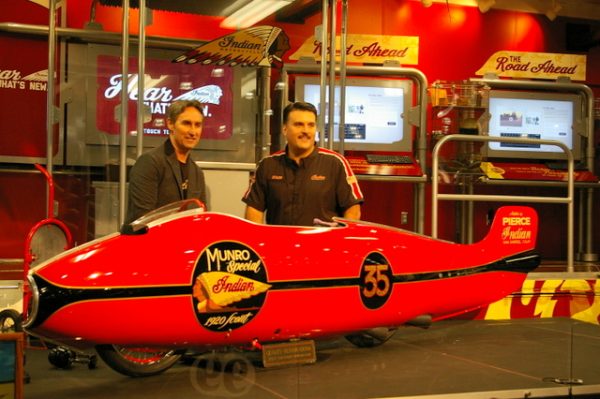 Indian's decision not to attend is presumably for the same reasons. Indian's pullout was tipped last weekend by Rob Gaulin, dealer principal at Brookfield Indian Motorcycle in Brookfield, CT.
RIDE-CT & RIDE-NewEngland has talked with a PR person representing the company and is awaiting comment on Indian's reasons for skipping the show.
Indian has also been known over the years for having the most elaborate displays, and has often showcased models in the pipeline while celebrating its brand's heritage.
The eight-city annual Progressive International Motorcycle Shows tour begins this weekend in Long Beach, CA. A listing of exhibitors there does include Ducati, Indian and Triumph.
The higher cost of operating in New York versus Long Beach is seen in the tickets prices for the show. An adult ducat in Long Beach is $17 while that same ticket in New York – now with a much lesser lineup of manufacturers – is $22.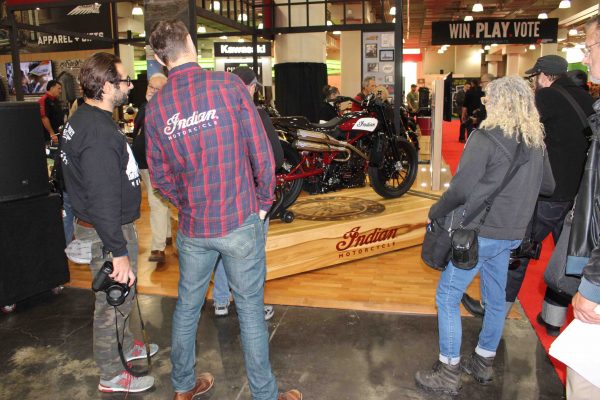 (Updated at 7 p.m. Nov. 22, 2019.)