Readers of RIDE-CT & RIDE-New England are wary of attending huge motorcycle rallies, such as Americade and Laconia Motorcycle Week, as a result of the COVID-19 pandemic.
Results of the website's latest poll show that nearly 60 percent have concerns. An equal 29 percent are "Still definitely against going" and "Still doubtful over whether it'll be safe."
Only 22 percent agreed with the statement that they are "Revved up and ready to go," while 20 percent are "more inclined to go than you were previously."
If these opinions hold out into the summer, this could mean sparse attendance at the two popular rallies.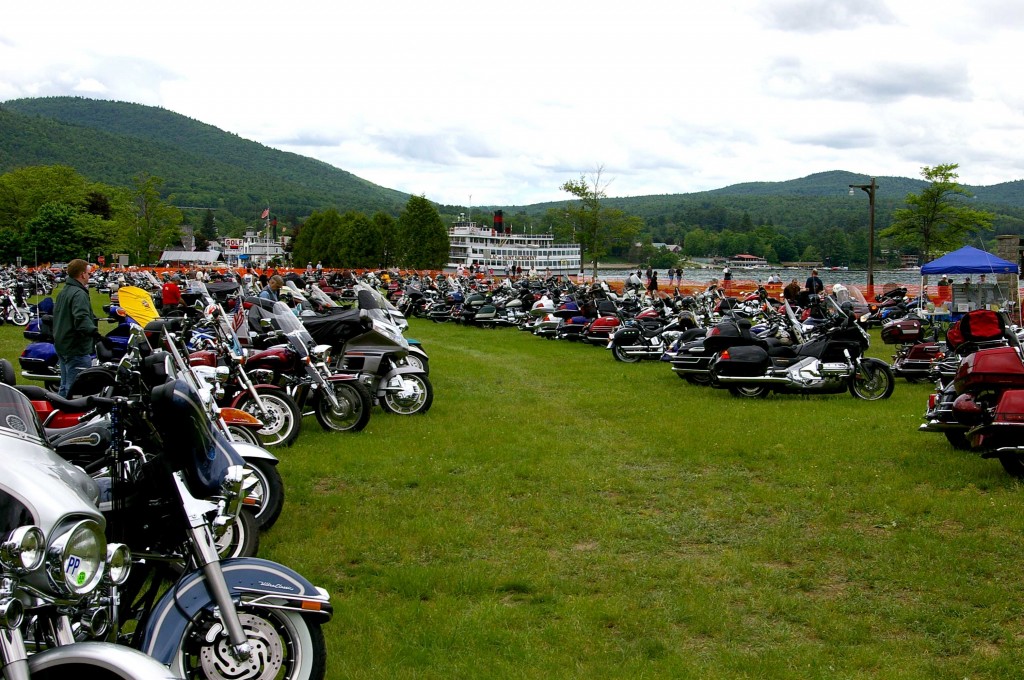 The online poll was conducted between May 10 and June 3. This was after Americade switched the dates of the meet in Lake George, NY to July 21-25 and Laconia Motorcycle Week in New Hampshire shifted its dates to Aug. 22-30.
Here are the final results: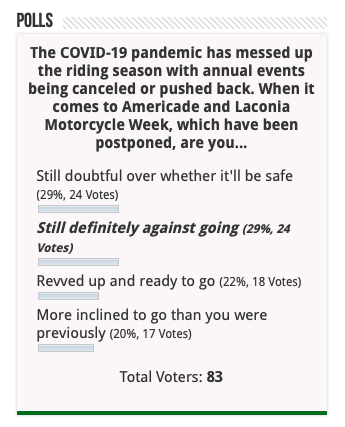 A new poll has now been posted seeking opinions on whether corporations such as motorcycle manufacturers should take public stands on high-profile issues. Readers may vote atop the right-hand column of any page on the website.
It is prompted by Harley-Davidson and Zero condemning racism following the death of 46-year-old George Floyd, who died in police custody when a Minneapolis police officer held a knee on Floyd's neck for nearly nine minutes on May 25.
Hello! You can help boost voter turnout by sharing this poll on social media. Just click on one of the buttons below.