AGAWAM, MA – The phones at Hogan's Cycle Shop on Route 159 across from Six Flags New England amusement park are ringing incessantly, and it wasn't an uncommon sight today to see owner Bob Hogan with a receiver in each hand. One call came from Australia.
Customers kept walking through the front door, too. Some of them were well-wishers, but there have been scavengers as well over the past four days since an alarming message went up on the shop's Facebook page: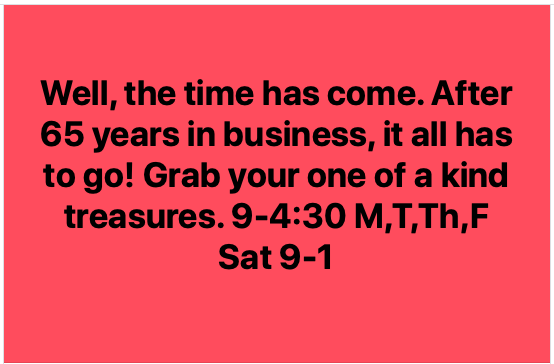 The message declared, "Well, the time has come. After 65 years in business, it all has to go!" but it didn't flatly state that Hogan is closing up shop. Given the amount of parts and bikes, primarily vintage Spanish-made dirt bikes built by Bultaco and OSSA, it could take a long, long time to clear out the facility.
Not that Hogan necessarily has years and years to do it. He's 86 years old. He said he suffered a stroke while driving on Christmas Day. While he's recovered nicely and displayed a sharp memory when chatting with visitors today, he's decided to perhaps devote less time to business.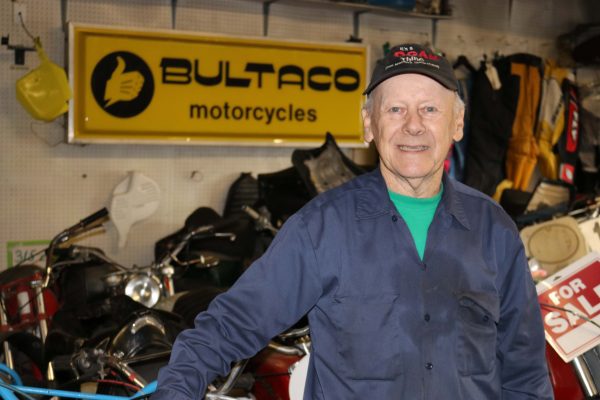 "I'm slowing down, closing down a bit," he said. "I'm going to scale down and sell of lot of this stuff."
And a lot of stuff there is. Dozens (maybe hundreds) of old gas tanks, tires and cylinder heads. There's gear and parts and accessories. And, of course, old off-road bikes, making Hogan's Cycle Shop a bit of a museum.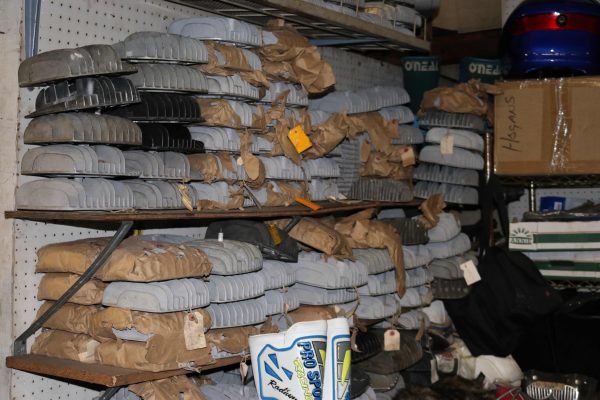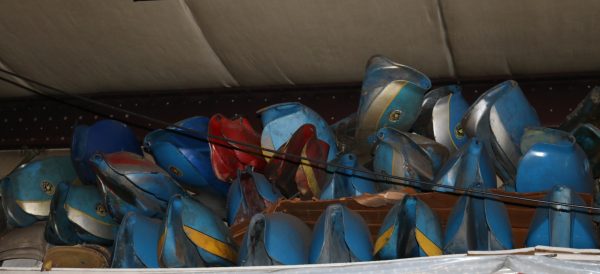 Besides being a well-known shop-owner – Hogan's Cycle Shop has been at its current location since about 1969 – Hogan is a lifelong and champion rider, who has the trophies to prove it.
He also lays claim to providing the design for the Bultaco Alpina model.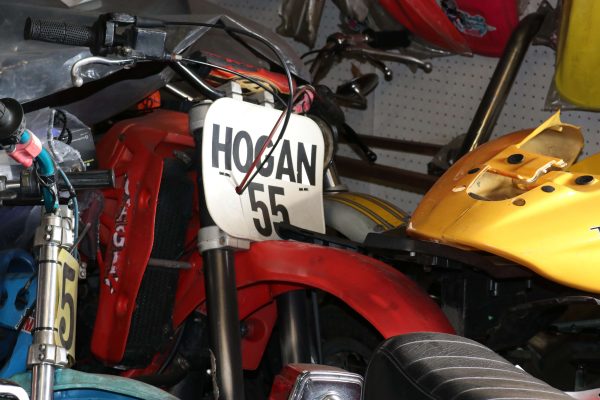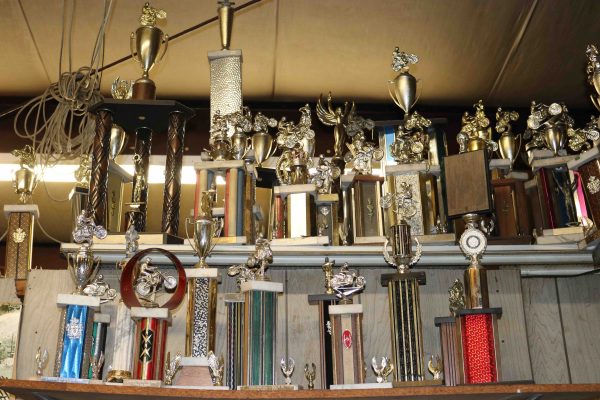 Between the constant phone calls and people walking into the shop, Hogan was kept hopping today. The response to the message posted on Facebook on Monday has been "overwhelming," he said.
The comments on the Facebook post express gratitude and appreciation. Hearing Hogan talk, sharing tales and knowledge, and hearing him hedge just a bit on his plans, it's hard to imagine Hogan's Cycle Shop disappearing entirely anytime soon.