VERNON, CT – A Saturday morning accident on I-84 separated the forks, handlebar and front fairing from the body of an Indian cruiser and scattered plastic shards on the ground. Pictures uploaded to Facebook by the Town of Vernon Fire Department showed the bisected bike. The post noted the Indian was "split-in-two."
The post reported that it was a single vehicle accident that happened on I-84 westbound near exit 67. "State police indicated there were no major injuries and the party involved was alert and walking around," the post said.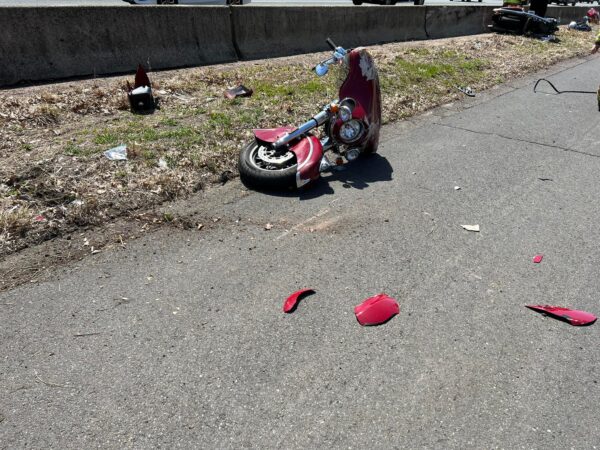 The rider was evaluated by Vernon EMS at the scene. The fire department and state police remained at the accident's location until the motorcycle was hauled away by a towing company.
The post also included a reminder to all motor vehicle operators to "Stay safe out there and remember to look out for bikers as the weather warms up."
Hello! If you enjoyed this story, please share it with other motorcyclists by clicking on the social media buttons below.