MINNEAPOLIS – Indian has just made a big statement about what the future holds for the growing brand. It has hired Ola Stenegärd as its Director of Product Design. A native of Sweden, Stenegärd has spent the past 15 years working for BMW Motorrad where he has played a crucial role in new model design, including the HP2, the S 1000 RR and the R Nine T roadster (a version of which is pictured above).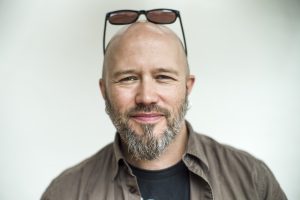 "Ola has been incredibly successful in helping brands expand into new product categories and appeal to a wider variety of riders, which is exactly what Indian will be focused on in the coming years," said Indian president Steve Menneto in announcing the hire.
"It's rare to find a designer with Ola's unique experience, and we are thrilled to have him on board at such an exciting and important time for our business."
Stenegärd's recent focus may have been on European models, but he's had a life-long interest in American V-twins. Beginning in 1994, he spent three years attending the University College of Art, Craft & Design in Stockholm before transferring to the Art Center College of Design in Pasadena, CA.
He earned a master's degree at the Stockholm school in 1998 and then worked for SAAB, Ohlins Suspension, Unique Custom Cycle and MCM Magazine before being hired by the then-Indian company, which was located in Gilroy, CA. He joined BMW in 2003 and has recently been Head of Vehicle Design.
"I couldn't be more excited to be joining Indian Motorcycle at a time when the brand has successfully returned itself to prominence and is powered by an increasing level of momentum," said Stenegärd. "There is no brand any more historic to American motorcycling than Indian, and I'm thrilled to build on the brand's momentum going forward. I couldn't ask for a better situation."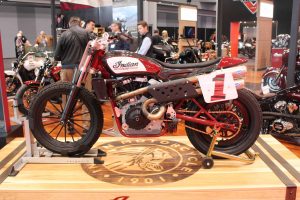 Stenegärd and his wife Terese reside on a horse farm on the island of Gotland in Sweden, with their three children, sons Isaac (18) and Grim (11), and daughter Saga (14).
While new models can take years to design and bring to market, there's no reason to doubt that Stenegärd can't bring touches to products already in the pipeline, and Indian is overdue for a bold, new-model reveal.
Brand aficionados are particularly hopeful for a street version of the Scout FTR750 that is used on the American Flat Track circuit, a roadster that could conceivably compete with BMW R Nine T. Also a question mark is the status of electric motorcycles within the company.