BROOKFIELD, CT – More brand movement in the Danbury, CT market. Danbury Powersports has taken on Kawasaki and Brookfield Indian Motorcycle is adding the Vespa and Piaggio scooter lines.
The addition of Kawasaki gives Danbury Powersports all four of the major Japanese brands as it already sells Honda, Suzuki and Yamaha motorcycles. Kawasaki moved over from MotoFit, which leaves that store with three motorcycle brands on its showroom floor – Ducati, Husqvarna and KTM.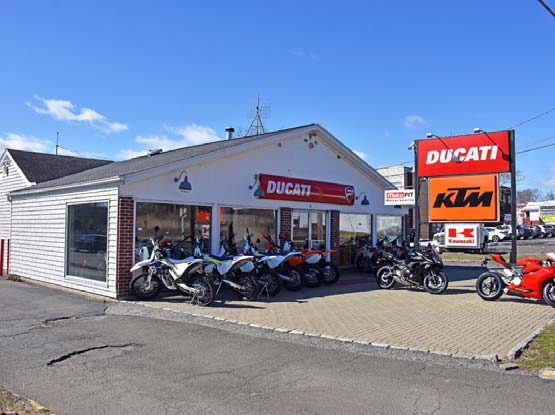 Three years ago, MotoFit let go of Aprilia, which shifted to Hamlin Cycles in Bethel. That relationship lasted until last fall when Hamlin Cyclies jettisoned the Italian sport-bike brand due paltry sales.
RIDE-CT & RIDE-New England visited and phoned Danbury Powersports today but never connected with owner/president Frank R. Chamberlain to find out how the brand shift occurred. It is known that MotoFit owner Michael O'Mahoney has both been shopping his brands and trying to sell his dealership.
Vespa, Piaggio Joins Royal Enfield At Brookfield Indian Motorcycle
For Brookfield Indian Motorcycle, the addition of Vespa and Piaggio scooters continues an expansion that began earlier this year when it picked up Royal Enfield motorcycles.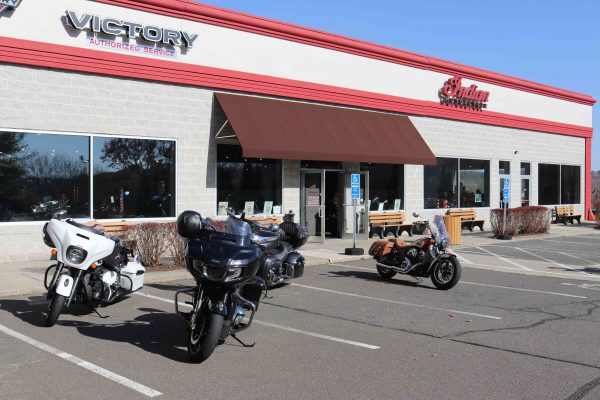 "We wanted to expand the product lines to be able to offer a different experience to customers who want to get out on the road," Brookfield Indian Motorcycle owner Rob Gaulin said today. "We have a price range that goes from $3,000 to $38,000."
At the low end of the price range are the scooters and at the high end are full-dressed Indians. Royal Enfield fills an affordable sub-750cc category in-between. "We are not overlapping," said Gaulin, adding that the Vespa and Piaggio models "don't compete with our other two brands. They're very practical, they're very economical, they're very cool."
Just when Vespa and Piaggio models will show up in the showroom cannot be pinpointed due to shipping delays caused by the COVID-19 pandemic.
Hello! If you enjoyed this story, please share it with other riders by clicking on the social media buttons below.