GORHAM, NH – After approximately 15 years of setting aside days during Laconia Motorcycle Week solely for motorcycles, the Mount Washington Auto Road won't be continuing the tradition this June.
Dramatically declining participation by riders has prompted a decision to end the practice. "We've been talking about it the last two summers," said Howie Wemyss, who is general manager of the attraction.
With ridership on those "motorcycles only" days – June 10 and June 13 last year – dropping below 1,000 riders from a high of more than 3,000 motorcyclists a day, the decision to discontinue "motorcycles only" days just made sense.
"For the first few years, there was significant growth as the word got around," said Wemyss in a phone interview this afternoon. "But in recent years it has been steadily dropping off."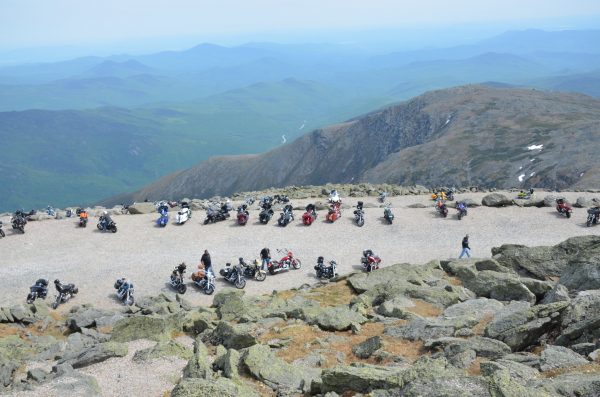 Motorcyclists will still be able to ride up the mountain, weather-permitting; they will just have to share the road with four-wheeled vehicles. Wemyss said a lot of riders don't really care if they have to share the road or not.
One benefit to the end of "motorcycles only" days for the attraction is that drivers on four wheels who arrive unaware of that fact won't have to be turned away. "That didn't go over well. They arrive here and they're not happy," Wemyss said.
For riders concerned about sharing the road, Wemyss offered some advice. "Get here early – the first hour of operation. You've got the road to yourself," he said.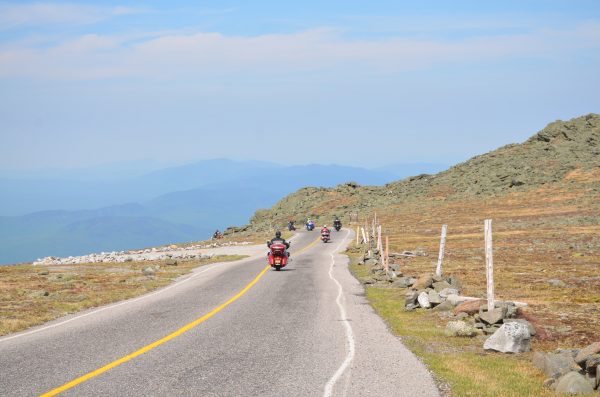 The Mount Washington Auto Road is a 7.6-mile road – both paved and gravel – to the 6,288-foot summit of Mount Washington. The average grade is 12%. It routinely take 30 minutes for vehicle to drive up and 30 to 45 minutes to come down, according to the Mount Washington Auto Road's website.
Admission for a motorcycle with operator is $20, plus $10 for a passenger.
The Mount Washington Auto Road has been open since Aug. 8, 1861. More than 45,000 vehicles drive the road each year.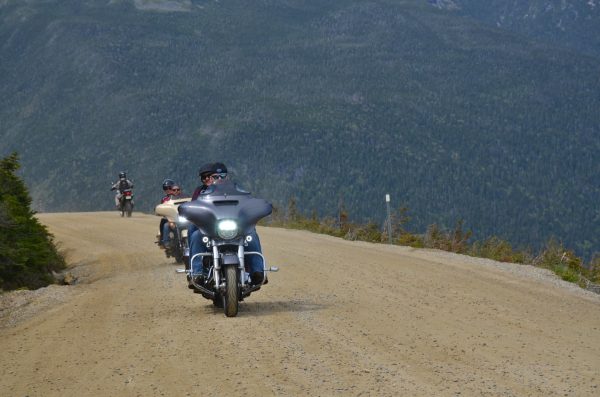 (Photos courtesy of the Mount Washington Auto Road)