WATERBURY, CT – Release of the much-anticipated routing report for the Naugatuck Valley Greenway that includes the five-mile portion used by off-road riders above the Thomaston Dam in Thomaston, CT has been delayed again, but will be out "soon."
In an end-of-year email on Tuesday, Aaron Burdis reported, "We are waiting on some revised cost estimates from the consultant and plan to send the draft report out to the project steering committee for review next week."
Burdis is senior regional planner for the Naugatuck Valley Council of Governments. In early December, he'd said the hope was to have the report issued before the holidays. It was originally due out in November.
"It has taken quite a bit longer than expected, and I understand the frustration, but the report needs to present a very complex topic with intricate detail in an easy to understand manner," Burdis wrote.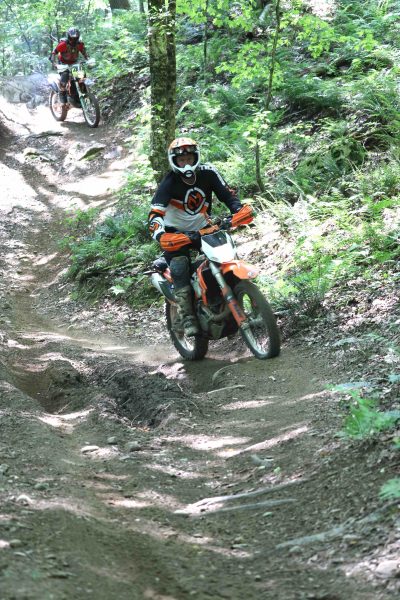 The Naugatuck Valley Greenway is a 44-mile "non-motorized multi-use trail" being built between Torrington and Derby in Connecticut, funded by federal and state grants.
It is the five-mile segment above the dam that has become problematic. Since 1975, dirt bike riders have enjoyed using what is a 13-mile trail loop on the west side of the Naugatuck River. An estimated 40,000 riders use it annually.
However, construction of the greenway could infringe on the riding area; the only area in the state open to the public for off-road riding.
A "preferred route" for the greenway released in September bypasses the northern-most three miles of the trail riding area, but bisects the two-mile stretch immediately above the dam. It would follow the abandoned Route 8 roadbed and would require joint usage by dirt bikers and those on foot or bicycle.
Under the proposed route, riders and other users would be forced to cross paths in 10 spots.
Once the routing report is issued, there is expected to be a 30-day period for public comment, followed by the issuance of a final routing report. The cost of the greenway through the riding area has been pegged at $8 million, which includes a bridge over the river.