The beauty of New England and New York, and the rugged riding opportunities the Northeast offers, will be featured in a new Backcountry Discovery Routes (BDR) film that will be released next month.
A 3½-minute trailer was released earlier this week and promises that the documentary will show "An epic 1,400-mile expedition across 7 states from New York to the Canadian border."
Backroad Discovery Routes is a Seattle-based non-profit organization that "creates off-highway routes for dual-sport and adventure motorcycle travel." It scouts and provides routes and free GPS tracks and does documentaries showing the routes.
The upcoming "North East Backcountry Discover Route" is the 10th route the organization has mapped and the second one on the East Coast. It previously did a 1,080-mile mid-Atlantic route through remote portions of Virginia, West Virginia, Maryland and Pennsylvania.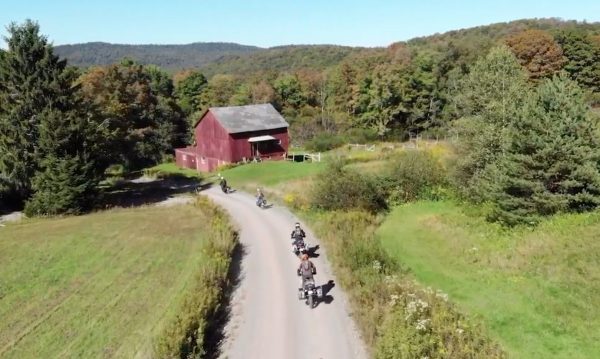 Along with providing routes, BDR supplies lodging suggestions, places to visit and packing suggestions.
BDR's website reports that the organization has five goals – to develop and preserve adventure riding opportunities, to motivate people to discover backcountry motorcycling, to advocate for adventure riders, to educate and to have an economic impact on rural areas.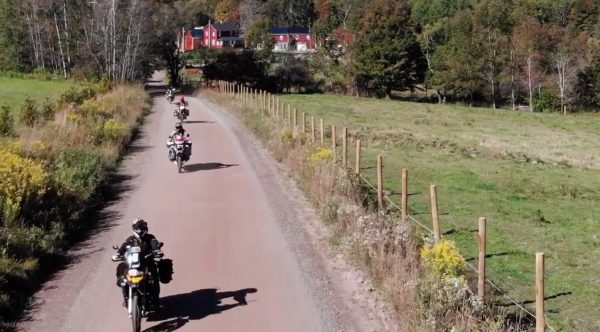 RIDE-CT & RIDE-New England columnist Victoria Zandonella participated in the mapping of the route and appears in the new film.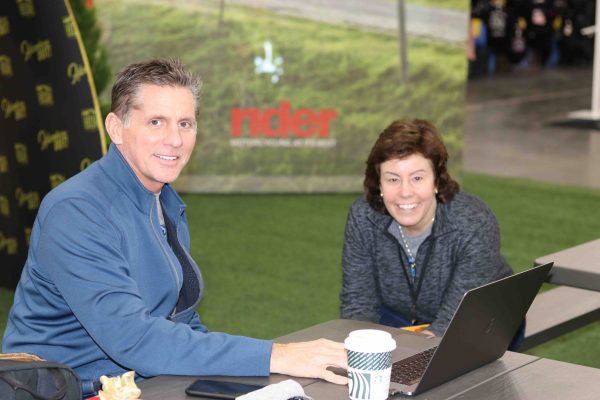 Other BDR routes have covered southern California, Arizona, Nevada, New Mexico, Idaho, Colorado, Utah and Washington.
The trailer doesn't disclose the newest route but shows scenery from Vermont, the White Mountains in New Hampshire, and other places along the way. It reveals the route to be a mix of easy riding and more challenging terrain, with some obstacles.
The use of drone footage and some foliage shots suggest that that upcoming film will be both useful and scenic.