NEW YORK – A multi-line dealer in New Jersey may be the ultimate savior of this year's Progressive International Motorcycle Show, which kicks off a three-day run at the Jacob K. Javits Convention Center on Friday.
With nearly as many motorcycle manufacturers deciding to skip the IMS as attend, Motocycle Mall in Belleville, NJ has stepped up to help plug expected brand holes by bringing Aprilia, Indian, KTM, Husqvarna, MV Agusta and Piaggio models that would otherwise not be seen.
Two other Indian dealers in the Northeast – Gotham Motorcycles on Staten Island and Two Wheel Corp./Mineolamoto in Mineola, NY – are linking with Motorcycle Mall for an Indian display after the company apparently decided to skip out after many years of attendance.
"For us, it just makes so much sense being right in our back yard," said Mike Gerbino of Motorcycle Mall's commitment. Gerbino, who handles marketing and events for the store, says the dealership plans to bring more than 30 bikes total to the show.
The load-in began Wednesday and continues today. "It's a lot (of work), but it's important for us to be there," said Gerbino. Motorcycle Mall sells more than a dozen brands of motorcycles and scooters at its two-story, 100,000-square-foot facility.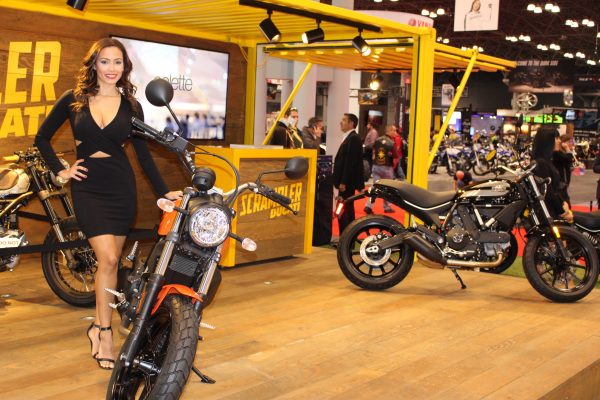 The biggest defectors from the show remain Ducati and Triumph, whose models will not be on display. Also missing will be Can-Am, Moto Guzzi and Ural.
The brands that will have corporate displays include BMW, Energica, Harley-Davidson, Honda, Kawasaki, Royal Enfield, Suzuki, Yamaha, Vanderhall and Zero.
The losses of Ducati and Triumph are big blows to the show. Triumph previously cited cost and changing marketing strategies as reasons for not having a display, and that's apparently the situation with Ducati as well, although the company isn't talking.
"This is a topic we're not commenting on," said Ducati PR Manager Alex Frantz in an email.
Attendees shouldn't expect the Indian display to be as expansive or as elaborate as in years past, because it won't be a corporate design. Only six to eight bikes will be shown by the area dealers.
In responding to an inquiry regarding Indian's apparent corporate absence, the company's outside public relations spokesman, Kevin Olivares said earlier this week, "They are going to have people on site from corporate."
He termed Indian's presence "an integrated effort between both" the dealers and the company.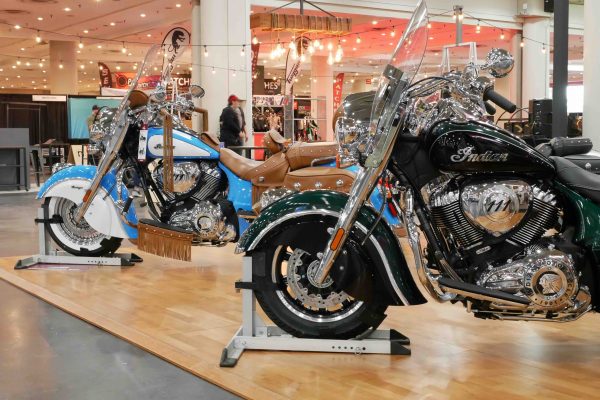 Hours for the Progressive International Motorcycle Show are from 2 to 8 p.m. Friday, 9:30 a.m. to 8 p.m. Saturday and 10 a.m. to 5 p.m. Sunday. Adult admission is $22, while kids 12 and under get in free.