NEWINGTON, CT – The designation "Newington Motorcycle Madness" is a bit misleading. It's anything but a rowdy event, despite attracting hundreds of riders, having a beer tent, and a live rock band in Shovelhead.
Held at Mill Pond Park this afternoon and evening, the well-organized gathering put on by the town's Parks & Recreation Department drew what can only be considered a modest crowd. The best guess as to why is that the morning-long rain across Connecticut dampened turnout.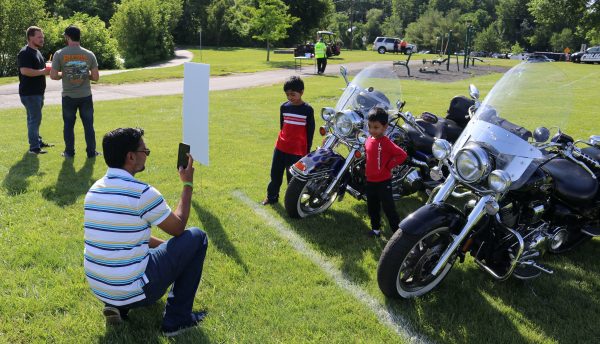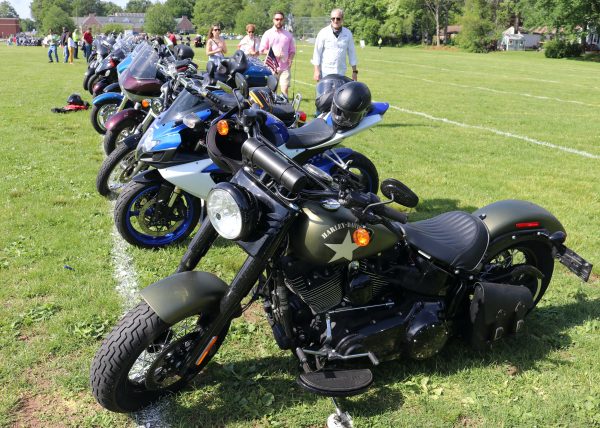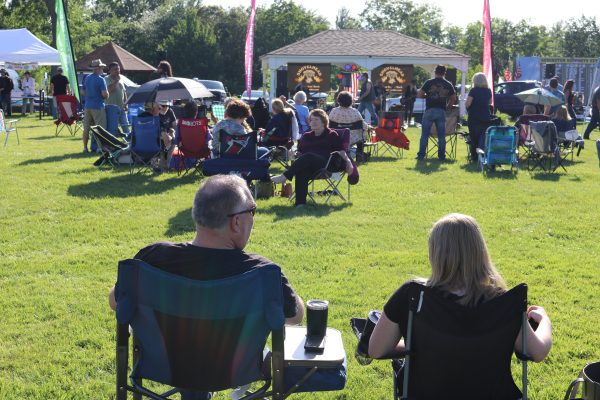 By the time Newington Motorcycle Madness kicked off at 4 p.m., sunshine bathed the show ground. Those who did attend got to enjoy food trucks, vendors and a variety of motorcycles representing many brands in what was a warm family atmosphere.
Among the line of motorcycles parked for judging were some vintage and customized models that drew a lot of attention.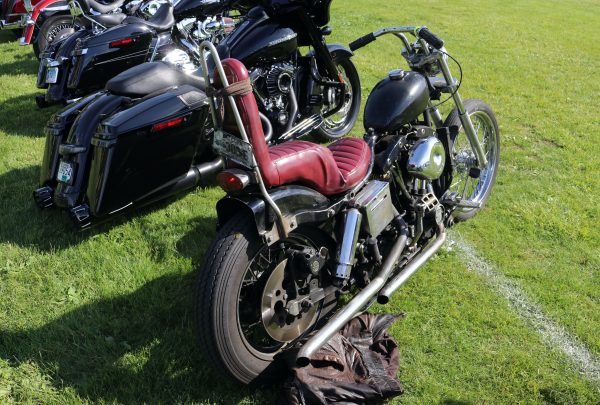 Greg Neary of East Hartford, CT rode in a 1965 Honda CB160 that he purchased two years ago in Cooperstown, NY. "The reason why I picked it up is because everything is here," said Neary. He noted that the rubber on the foot pegs and the hand grips are the only replacement elements and they're "NOS."
"It's a solid bike. I'm not going to fall behind anybody on it," he said. While the bike has some nice patina, it is an extremely low-mileage example of what Honda produced 56 years ago. The odometer only turned 8,000 miles as he arrived at Newington Motorcycle Mania.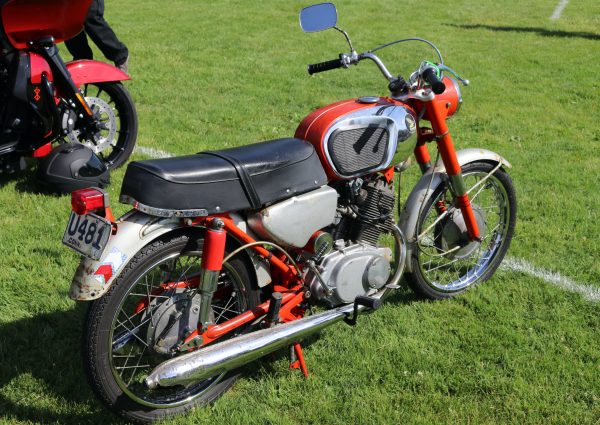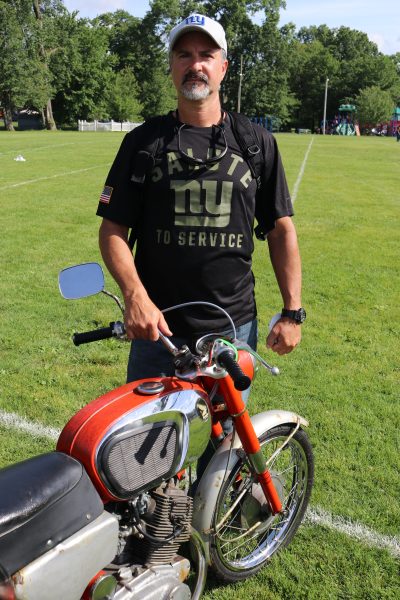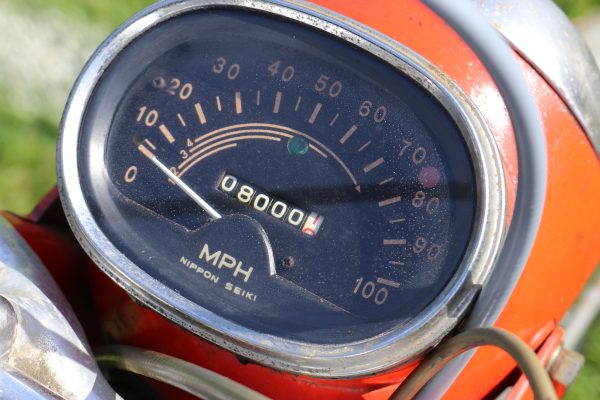 A short ways down the row of bikes was a 1976 BMW R 75/6 that has been turned into a eye-catching model with a solo seat by Bailey Brandon of Bristol. He bought the Beemer five years ago for $1,500. He converted it into a cafe racer, crashed it and had to redo it.
Brandon replaced what had been a cafe seat with a solo seat, added some custom pegs and shifter, and painted it a not-to-be-overlooked purple. "It's obnoxiously loud, too," said Brandon, who operates The Cycle Shed custom shop.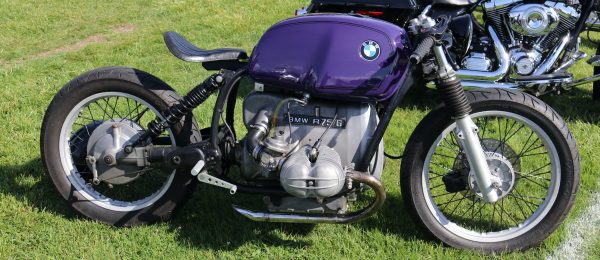 Perhaps the most divergent color scheme was found on a chopped 1983 Harley-Davidson Ironhead Sportster owned by Ray Howard of East Hartford. It featured tins in bright green metal flake with a purple frame. Why'd he do it? "Because my colors are black and red and because everybody thought I was going to do it in black and red," he said.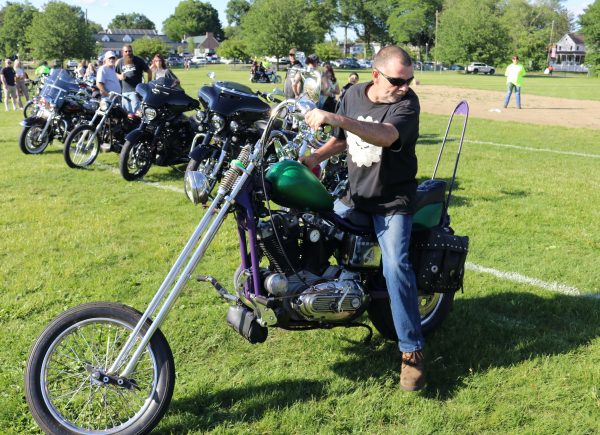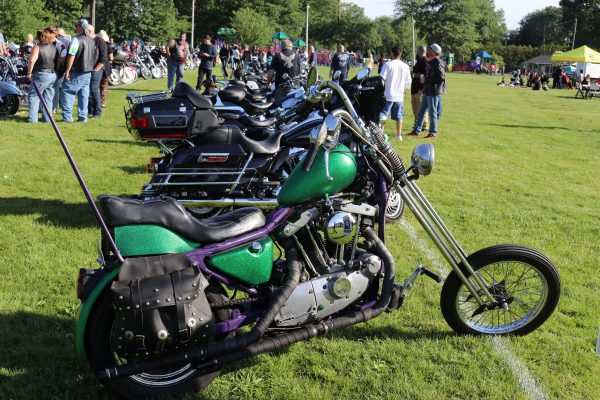 While the attendance for Newington Motorcycle Madness could have been heftier, it was a rejuvenating experience for those who did show up. It served as a reminder of what life was like before the COVID-19 pandemic and perhaps provided a glimpse of what the future holds.
Here are a few more pictures from Newington Motorcycle Madness: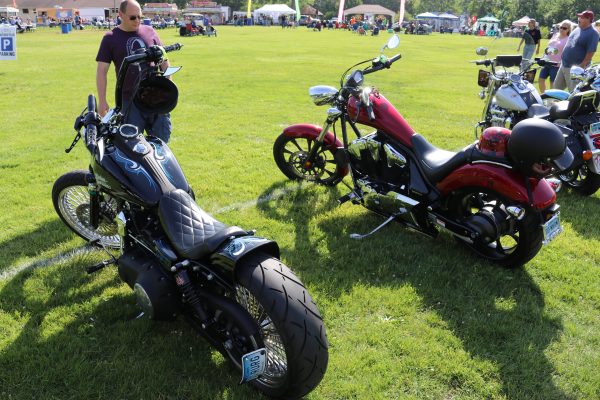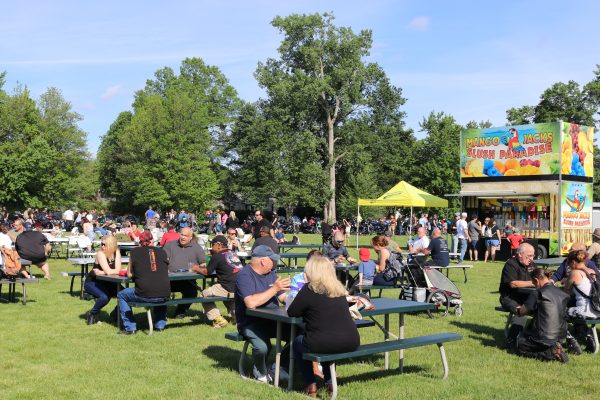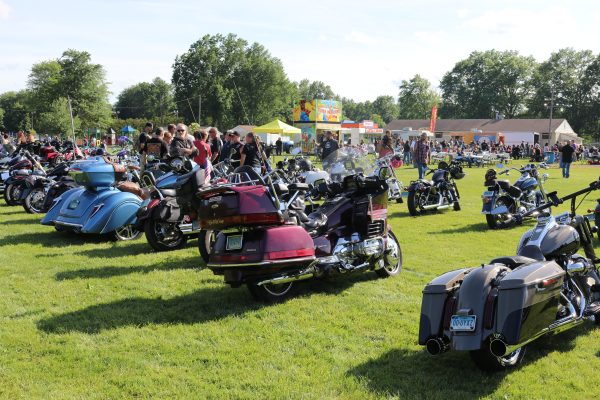 Hello! If you enjoyed this story, please share it with other riders by clicking on the social media buttons below.