SOUTH WINDSOR, CT – Any notion of a nuisance ordinance aimed at dirt bike, ATV and snowmobile riders getting traction in South Windsor, an idea floated by Mayor Andrew Paterna, is dead on arrival. It was successfully beaten back by hundreds of outraged opponents at a Town Council meeting on Monday night.
An overflow crowd of riding enthusiasts expressed their unanimous opposition – passionately, loudly, and mostly in a polite manner. They spent more than an hour stating various reasons why any ordinance that would penalize riders wasn't a good idea.
At the end of the public testimony, Paterna told the crowd, "We are hearing you. We are listening to you."
Moments later during a brief recess, he told RIDE-CT & RIDE-New England, "I'm not bringing it back," effectively killing any ordinance and bringing an end to several days of irate commenting on social media.
Large Crowd Rallies, More Than A Dozen Speak
More than a dozen people spoke to the Town Council during the meeting, with New England Motorcycle Museum owner Ken Kaplan emphasizing that an ordinance would be punitive to law-abiding, tax-paying citizens. "If the law passes here, the only place you'e going to see a dirt bike is in a museum," Kaplan said.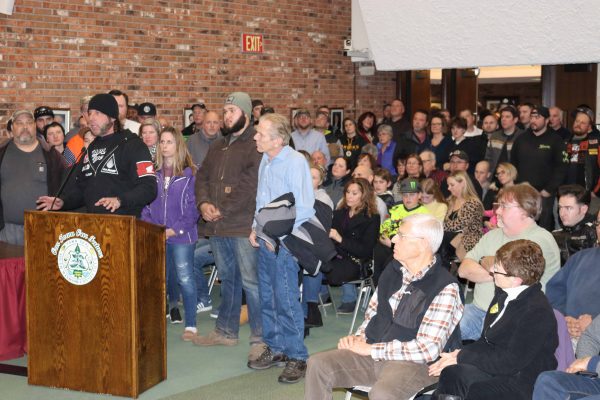 That the council meeting room was jammed was largely the doing of Kaplan, whose museum is in neighboring Rockville. Last Friday, he launched a somewhat misleading social media campaign that declared "The town of South Windsor will pass a law to make it illegal for riding dirt bikes and ATCs and quads on private property unless we show up Monday night."
In reality, the item listed in the meeting's agenda as "Concerning Public Nuisances Affecting Public Health and Safety" was only designed to introduce the idea of a possible ordinance, and formally bring it to the attention of the town council and the public.
"We are not looking to establish any ordinance tonight," Paterna told the crowd at the outset, explaining that a copy of a proposed ordinance that Kaplan had been circulating online was merely a draft designed for "discussion purposes. It is not a proposal to be an ordinance."
Earlier, Paterna explained to RIDE-CT & RIDE-New England that he had taken an ordinance passed by East Hartford in the fall and had merely used it as a template for starting discussion of a possible ordinance in South Windsor.
Museum Owner Got People To Turn Out
What ordinance opponents received from Kaplan via social media, though, was a more cocksure statement that the town was planning to prevent the operation of unregistered motorized vehicles, other than farm tractors or riding lawn mowers, on "public property or private residential property or non-residential private property within 2,000 feet of a residential property line."
The penalties for violating the ordinance would be a $750 fine for the first offense, $1,000 for the second offense and $1,500 for the third offense. A fourth violation would result in the town confiscating the owner's vehicle and auctioning it off.
A video showing Kaplan asking riding enthusiasts to "HELP FIGHT BACK" has generated nearly 34,000 views since Friday and an online petition opposing an ordinance has been signed more than 12,000 times as of midnight Monday.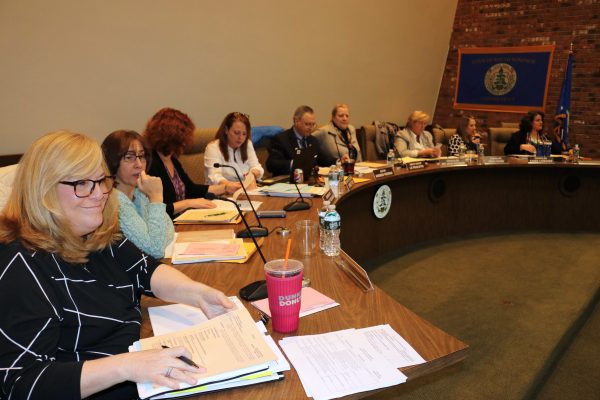 Kaplan's preemptive call to action had riding enthusiasts upset, some coming from as far away as Norwich, Stonington and Waterbury to speak out. Before they got their turns, Council Member Karen Lydecker schooled the crowd on the process involved in passing an ordinance; her comments seeming to suggest the turnout on Monday was absurd.
How The Process Is Supposed To Work
"We appreciate your passion," she said, before explaining that before an ordinance is passed, there needs to be an actual draft of a proposed ordinance, discussion, changes, and then a formal public hearing. That is the time in the governmental process when feedback is normally solicited.
In this case, the order seemingly got reversed. Among those speaking was Jared Pelletier of South Windsor who told council members that telling homeowners what they can do on their private property "is going down a scary path."
Others told of the benefits for their children of recreating in the outdoors, while others took the positive tack in suggesting that the town look for space that could be dedicated for riders.
Meeting Brings Up Possibilities
Matt House, president of Connecticut Off-Road Enthusiasts Coalition, said, "This evening I see as an opportunity to change things. Help provide them (riders) with an option."
While the atmosphere for most of the evening was serious and spirited, there was one moment of levity. Before the meeting, Paterna told this website that his idea for an ordinance was prompted by complaints from residents over excessive noise and a farmer who complained of unauthorized riding on his property.
However, when Council Member Janice Snyder asked Town Manager Mike Maniscalco how many complaints the town had received, he replied, "I've only heard of one," which generated laughter and applause.
There was also applause at the meeting's end as the public input had paid off.