A sizable 48 percent of RIDE-CT & RIDE-New England readers who voted in the latest online poll say the ongoing COVID-19 pandemic will likely prompt them to ride more than usual during to the 2020 riding season.
An additional 21 percent reported that they will likely ride the same amount as last year, while a combined 19 percent project that they will ride less or park their motorcycles because of the pandemic.
Undecideds made up 11 percent of those voting.
The poll was conducted from March 24 through April 7.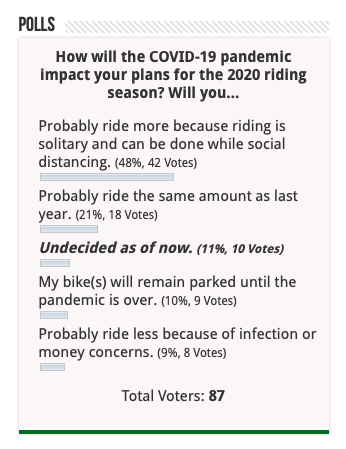 A new poll has now been posted to get readers' reactions to BMW's new R 18 model, an 1,802cc "Big Boxer" cruiser with shaft drive that has a starting price of $17,495.